Congressman Thomas Garrett to Step Down Amid Battle With Alcoholism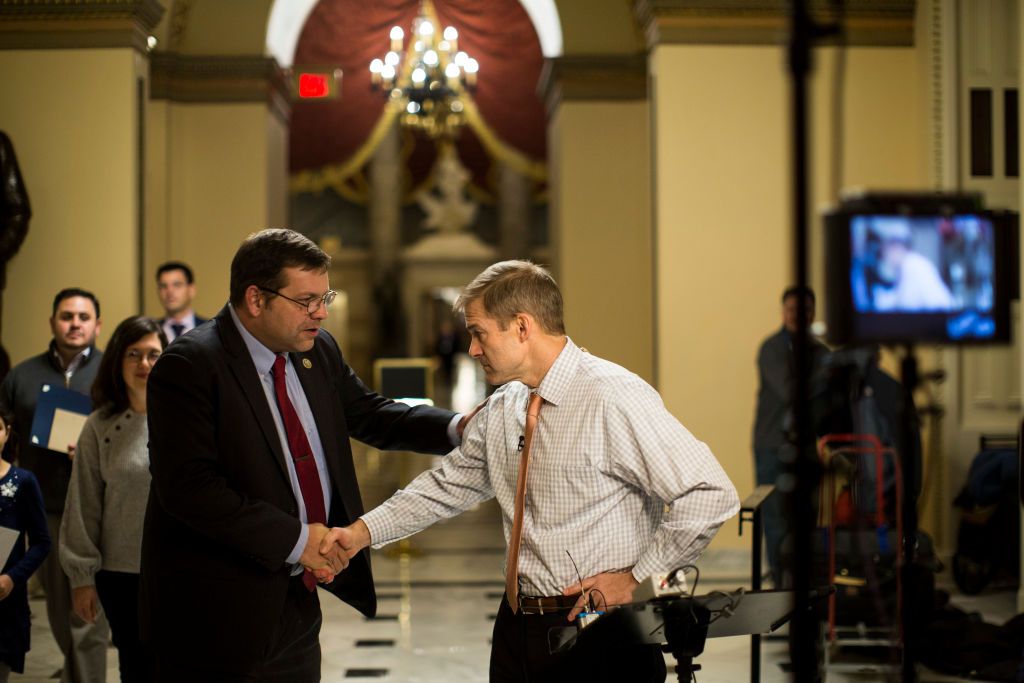 Virginia Representative Thomas Garrett announced on Monday that he will not be seeking re-election as he battles alcoholism, just days after he said he had no plans to step down.
"There's one area where I haven't been honest. The tragedy is that any person—Republican, Democrat or independent—who has known me for any period of time and has any integrity knows two things: I am a good man, and I'm an alcoholic," Garrett, a Republican, said in a video message.
"This is the hardest statement that I have ever publicly made by far. It's also the truth," said a tearful Garrett.
In the message, Garrett hit back at reports last week in Politico and The Washington Post in which aides alleged that they were treated as servants and made to perform menial tasks for the congressman and his family, including fetching groceries and laundry and cleaning up after their dog.
In his videotaped statement, Garrett, who represents Virginia's 5th District, denied the accusations, calling them "half-truths and whole lies."
"Sometimes winning means knowing where your priorities should be. My devotion to the ideals and beliefs in America has not wavered, but my commitment to be the best husband, father and friend means addressing the only truth I've been heretofore unwilling to tell," he said.
In a speech last Friday, Garrett pledged he would seek re-election.
"I will tell you that there is no way in heck that I'm not going to be back here in 2019 as a member of the Congress representing the 5th District of Virginia, because too darn much is at stake," he said.
Garrett is the 44th House Republican who is retiring or will not seek re-election this year, according to a "Casualty List" kept by the U.S. House of Representatives Press Gallery.
The Virginia Republican Party's congressional committee will be responsible for choosing Garrett's replacement.