Congressman to Trump: You're President Now, Stop Blaming Obama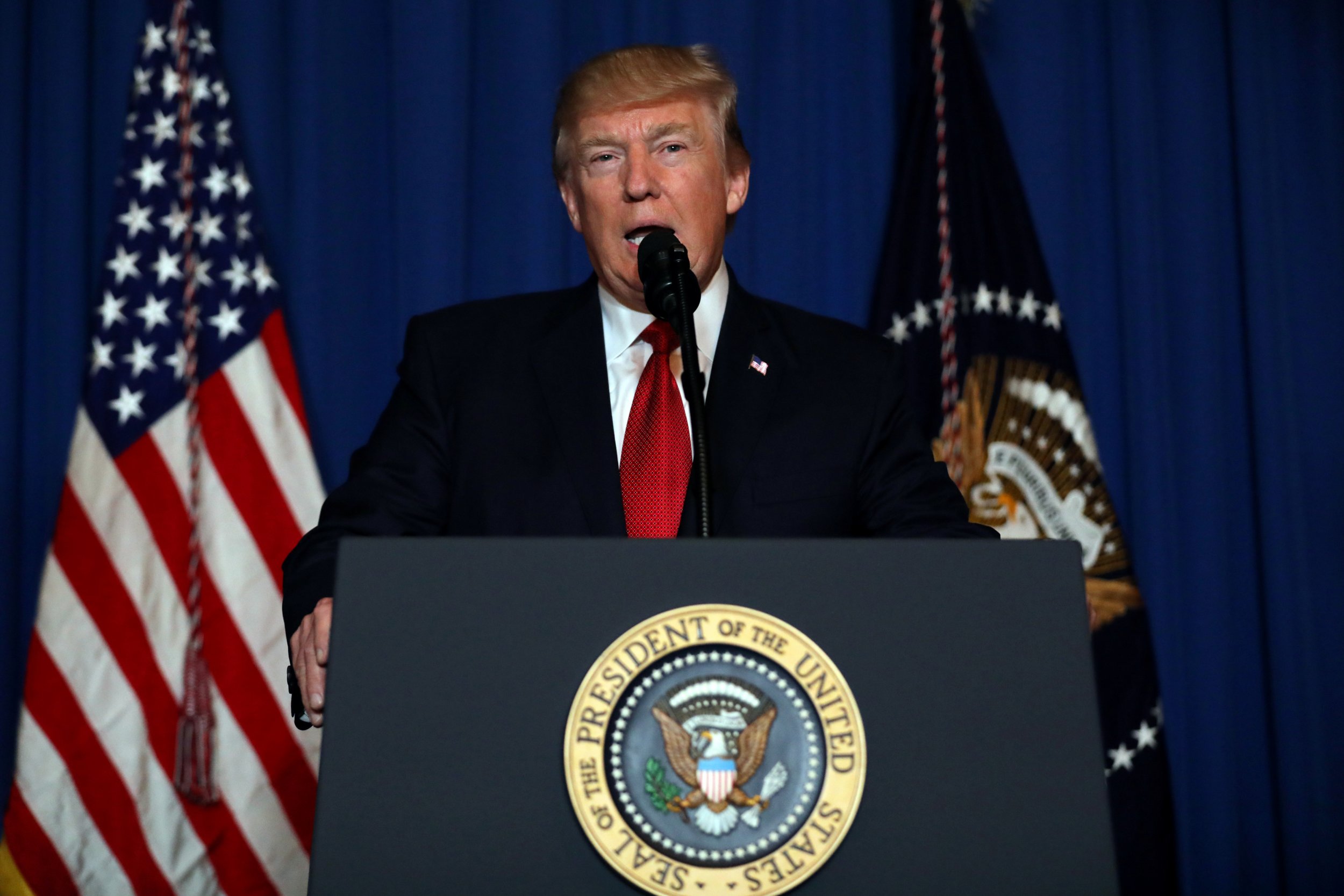 A U.S. lawmaker urged President Donald Trump Sunday to stop blaming Barack Obama for failed policies and instead take responsibility as the leader of the White House. Democratic Representative Ted Lieu of California tweeted a message for Trump after the president blamed former President Obama for a chemical attack in Syria.
"Dear @realDonaldTrump: Remember when you launched cruise missiles at a largely empty field in Syria? That unconstitutional act didn't do very much," Lieu tweeted. "Remember when you said last week that US is leaving Syria in six months? So what is your plan? You're the President now. Remember?"
Lieu went after Trump a day after dozens of people were killed and hundreds were injured Saturday in an alleged chemical attack in Syria. State Department spokeswoman Heather Nauert said afterward that U.S. officials were keeping a close watch on "disturbing reports … regarding another alleged chemical weapons attack, this time targeting a hospital in Douma, Syria."
In his tweet, Lieu was referring to a U.S. military strike in April 2017 on a Syrian government airbase after a previous chemical weapons attack that killed dozens of Syrians. But Trump blamed Obama on Twitter Sunday for not doing more to stop the years-long Syrian civil war and Syrian President Bashar Assad. "If President Obama had crossed his stated Red Line In The Sand, the Syrian disaster would have ended long ago! Animal Assad would have been history!" Trump tweeted.
Obama said in 2012 that if Assad used chemical weapons against his people it would cross "a red line" and trigger U.S. military action. The United Nations said a year later that Syria had used chemical weapons on its civilians. The Obama administration choose to continue negotiating instead of responding with force in what Obama called an act that required some of the greatest "political courage" of his presidency.
Trump has blamed Obama for problems before, including in 2017, when he said his predecessor was responsible for a Latin American gang and threats from North Korea's Kim Jong Un aimed at Washington, D.C.