Congresswoman Jackie Speier Suggests 'Violation of Law' as She Leaves Whistleblower Briefing: 'Very Grave Situation'
Democratic congresswoman Jackie Speier of California condemned the Trump administration after they refused to turn over information about a whistleblower—who reportedly came forward with an alleged complaint involving communication between President Donald Trump and a foreign leader—as she left a closed-door briefing on Thursday.
During the reportedly five-hour briefing with House Intel members on Thursday, Intelligence Inspector General Michael Atkinson refused to allow lawmakers access to the complaint. When pressed for details, he rejected numerous inquiries and claimed that he is not authorized to provide substantial details of the complaint, CNN reported.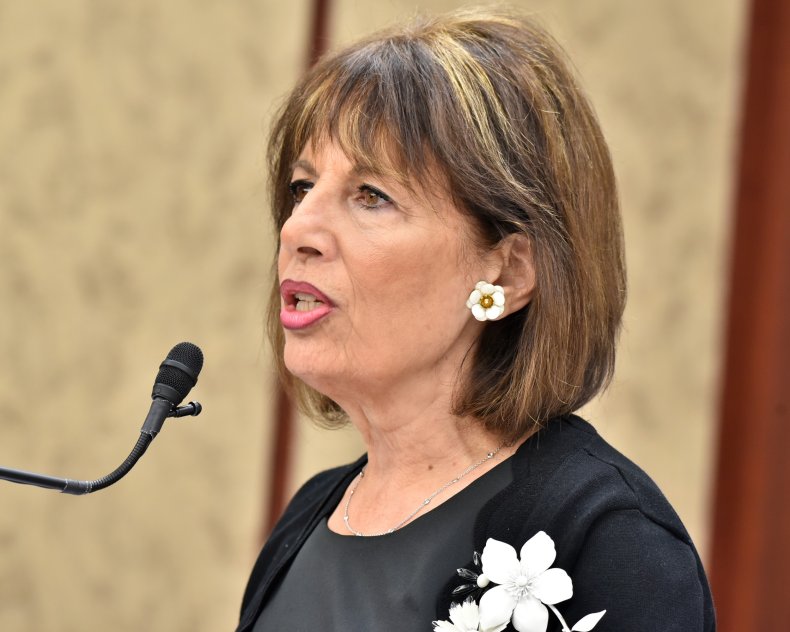 Atkinson explained that the Justice Department stated that the complaint is outside the Director of National Intelligence's jurisdiction, and therefore also out of his, which is why he cannot disclose any details. A source familiar with the meeting told CNN that Atkinson suggested to lawmakers that he did not support the Trump administration's assertion to withhold details of the complaint from Congress.
Following the meeting, Speier told reporters, "We've got a very grave situation on our hands."
"He is answering some questions not on the specific subject matter but it's deeply troubling," NBC News reporter Alex Moe quoted Speier as saying. "She followed up that the 'violation of the law' is what's troubling as whistleblower complaint wasn't sent to Congress," Moe added in a tweet.
"This whistleblower has done everything according to the book," Spier added, according to the Daily Beast. "And the potential for reprisals for this whistleblower are great."
Democratic congressman Adam Schiff, also from California and chair of the House Intelligence Committee, told reporters that he believed Trump or someone "close" to him has ordered details of the complaint to be kept away from Congress.
"I don't think this is a problem of the law," Schiff said. "The problem lies elsewhere. And we're determined to do everything we can to determine what this urgent concern is, to make sure that the national security is protected and to make sure that this whistleblower is protected."
According to the Washington Post, Atkinson's office first received the complaint in mid-August. Two former U.S. officials familiar with the matter told the newspaper that the complaint involved a "promise" made during a conversation between Trump and a foreign world leader. The two sources spoke to the Post on the condition of anonymity as they were not allowed to discuss the details publicly.
It is unclear which foreign leader they were referring to or what promise was made during the alleged incident.