Conleth Hill on the End of 'Game of Thrones' and 'Who's Afraid of Virginia Woolf?'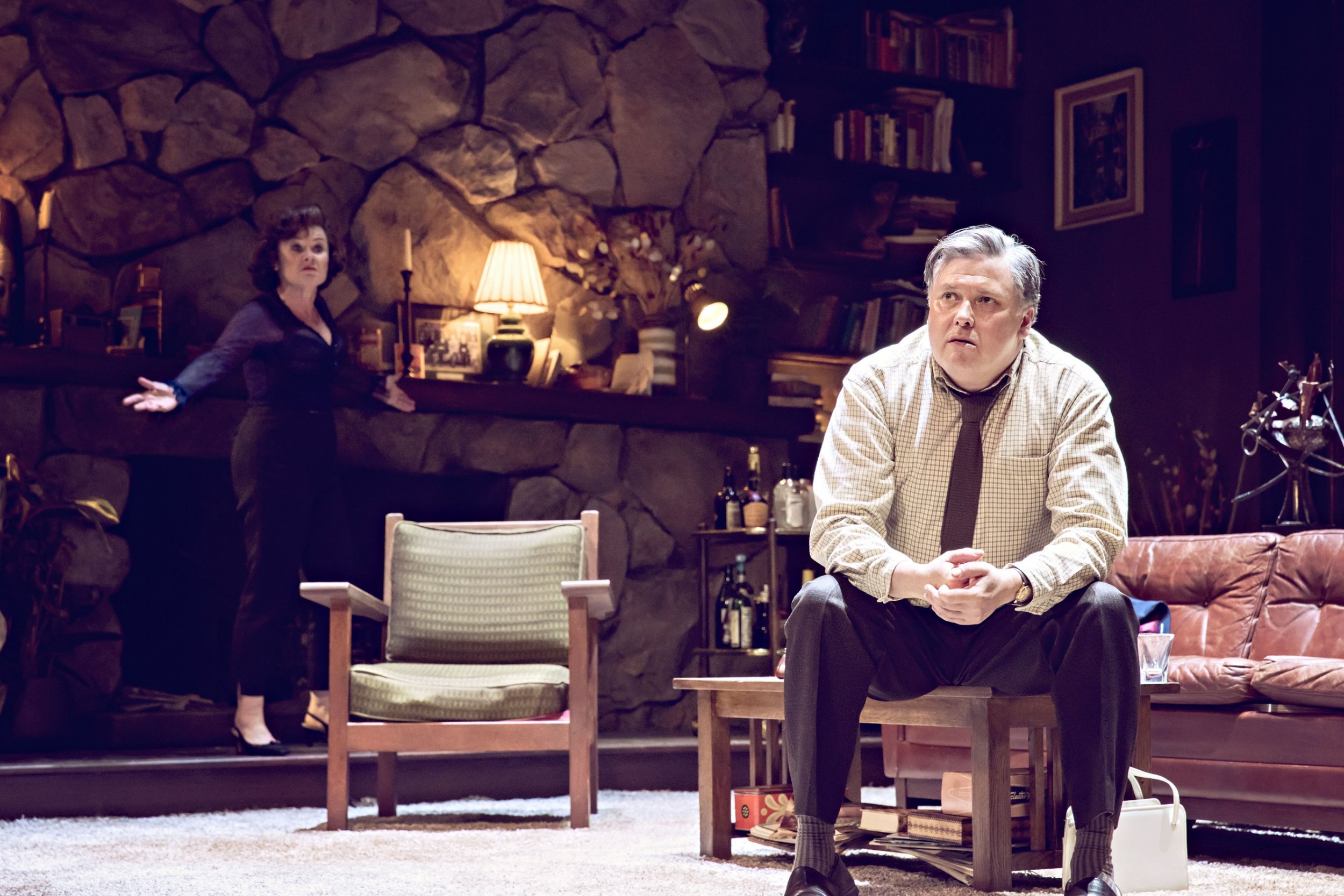 Game of Thrones's master of spies Conleth Hill, who plays Westeros's best-informed gossip hound Varys, is currently playing a master of mind games.
The actor is starring opposite revered British actor Imelda Staunton in a new London stage production of Edward Albee's 1962 play Who's Afraid of Virginia Woolf?, which will be screened live worldwide on May 18.
Virginia Woolf? is the story of an older married couple whose searing pent-up resentment for each other spills out at the most inopportune time—while hosting a young married couple at their home for drinks. Over the course of the evening, George (Hill) and Martha (Staunton) engulf their guests, Nick (Luke Treadaway) and Honey (Imogen Poots), in a series of unpleasant—and hurtful—parlor games, including a long-running illusion about a fictional child.
Albee's Tony Award-winning play has been staged numerous times on Broadway and in London since it premiered in 1962. It was also turned into an acclaimed 1966 movie directed by Mike Nichols and starring Elizabeth Taylor as Martha. The film adaptation was nominated for 13 Academy Awards and won five, including best actress for Taylor. The latest production at London's Harold Pinter Theatre launched in February and has been similarly well-received. The Guardian and the London Evening Standard both praised Hill and Staunton's performances in particular.
Before the actors take their final bow on stage May 27, fans around the globe will have a chance to see the James Macdonald-directed play. The U.K. National Theatre's NT Live is screening the May 18 performance live to over 2,000 movie theaters across the globe, including the U.S. and India. (For local listings, click here.)
Newsweek spoke to Hill about tackling Albee's emotionally taxing play and how he feels about the end of Game of Thrones.
George and Martha are quite vicious. What is the appeal of this part for you?
You don't normally get to be that vicious or play anyone that vicious. I think the script is sublime. [Albee] is an amazing writer. To play with the actors I play with eight times a week is such a joy, because they're all so brilliant.
It's kind of car-crash in a way—you don't enjoy watching it because [Martha and George are] so nasty to each other, but you do enjoy watching it. There's love there as well, underneath, and co-dependency at the very least.
Had you read or seen the play before?
I'd never seen it before or read it before. I knew other plays of [Albee's]—I'd seen productions of them. And I was aware of the movie, but I'd never actually sat down and watched all of it. I read the script and said, "Oh my God, that's one of the hardest things but it'd be worth doing."
How taxing is it playing this character who is so full of contempt?
Very. It's mentally demanding. It's not the hardest physical role I've ever played, but certainly the amount of lines—you can't drop the ball for a moment. It's fun for people to watch how quick it is and how quick we have to be to sell it.
What do you think was driving Albee's writing of these characters?
I think what it was and what makes it relevant even now is [the idea of] truth and illusion. What's true? Someone's truth is not necessarily [another person's]. It's what we tell ourselves to make it through the day and what we tell each other. Particularly with all this talk of alternative truth and fake news, that's a big theme running through it—what is believable? What is truth and what isn't?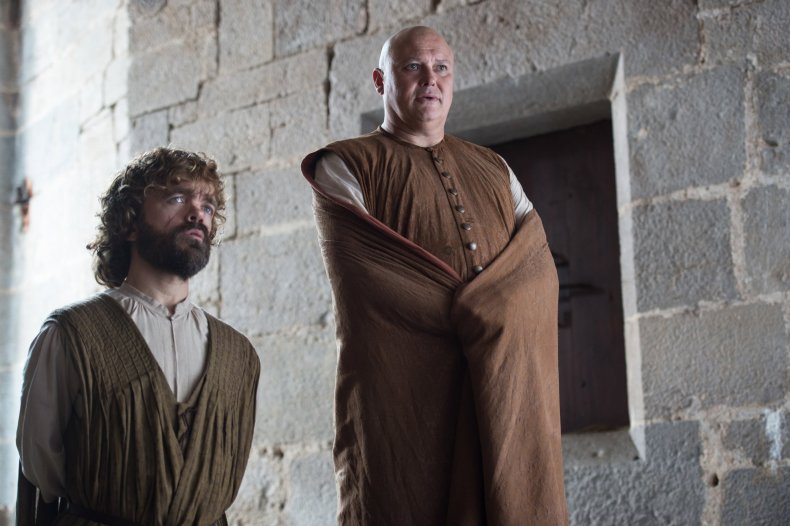 With the rise of Netflix and other instant forms of entertainment, how important is the theater experience?
I think theater is always valuable. Having grown up in Northern Ireland, it's great to see someone else's story and see another point of view. I've always felt that responsibility when playing a character to tell their story—not mine through it. You've got to engage, it doesn't wash over you...you've got to listen and be involved more than other entertainment, like film.
After this play wraps May 27, Game of Thrones returns on July 16 for its seventh and penultimate season. It's a shorter run...
It was going to be seven seasons, full stop. So, if you look at it, you're getting three more episodes than what it was going to be.
Has the feeling of denouement crept over you yet?
No, not yet. I've always been aware from day one how lucky I was, how special it was. I'm also really proud that it's made [in Northern Ireland] and shows off the beauty of where I come from. Our tourism has gone up because of it. It will be a big loss when it goes, for lots of different reasons—and not just as selfish as my own. I haven't contemplated it yet. We've got another season to go.
Are we going to see a big Cersei Lannister versus Daenerys Targaryen showdown this season?
I really couldn't say. And you know very well I couldn't say. But good try… [Laughs]
But, in your personal opinion, are you more team Cersei or team Dany…?
I don't [think about it], to be honest. I think Cersei's a bad article [Irish slang for a person] sometimes. But what's brilliant about it is that they're all human. You could argue that Cersei did what she did and blew up the Great Sept [in Season 6] because she was being abused by the High Sparrow and his people. It's not as easy to be black-and-white about it. Look at how people thought about Jaime [Lannister] at the beginning versus now. It's always changing—that's what is so brilliant about the books and the series.
You've had a long, storied career in theater. Do you get recognized more for Game of Thrones or for that?
I don't really get recognized that much. I don't look like Varys, really—I've got hair. I generally get left alone, really. But any fans that do approach are usually well-mannered and kind.
NT Live presents Who's Afraid of Virginia Woolf? live from London May 18. To find a screening at a local movie theater visit the NT Live website.