Connecticut Woman Arrested After Allegedly Biting Off Ex-Boyfriend's Finger and Bragging About It on Facebook
A woman has been arrested on suspicion of biting off her ex-boyfriend's finger tip then bragging about it on Facebook.
Anna Lindo, 34, of Bloomfield, Connecticut, was detained following an incident which occurred on Sunday, October 14.
According to the Hartford Courant, Lindo attacked the man who she used to have a relationship with close to his home as he was walking to a local restaurant.
The victim reportedly told police that he heard a car horn sound, then saw Lindo walking towards him with a brick in her hand.
The two then began tussling on the street while Lindo tried to hit him with the brick until the man's wife came out, causing the suspect to flee.
Police said the victim then looked at his hand and saw that Lindo had "either bit, or cut off a portion of his right middle finger," reports NBC Connecticut.
Police said they are treating the incident as domestic violence because of the suspect and victim's previous relationship.
The man also accused Lindo of stalking him and his wife in previous incidents.
The suspect's mother later called Hartford Police to say that she had found the severed finger tip in Lindo's car. Police took the tip to St. Francis Hospital and Medical Center where the victim was being treated.
"Due to the complexity of the detachment, coupled with the time-lapse of recovery, the finger could not be reattached," Hartford police lieutenant Paul Cicero told The Courant.
Cicero said they weren't sure if Lindo bit or cut of the tip, but said she did not have any weapons or sharp objects with her when she was later apprehended.
According to police, Lindo later bragged about biting the victim's finger and showed off the severed tip in several videos posted on Facebook.
"She had no qualms about putting that on social media," Cicero added. Newsweek has not been able to verify the videos.
Following her arrest, Lindo appeared "very agitated" and refused to be interviewed by police. She also allegedly attempted to hang herself while at Hartford Police headquarters.
Cicero said Lindo was was taken to Hartford Hospital for a mental health evaluation following the suicide attempt.
She has since been charged with first-degree assault and disorderly conduct. She was due to appear at Superior Court in Hartford on Tuesday to face the charges.
(If you have thoughts of suicide, confidential help is available for free at the National Suicide Prevention Lifeline. Call 1-800-273-8255. The line is available 24 hours, every day.)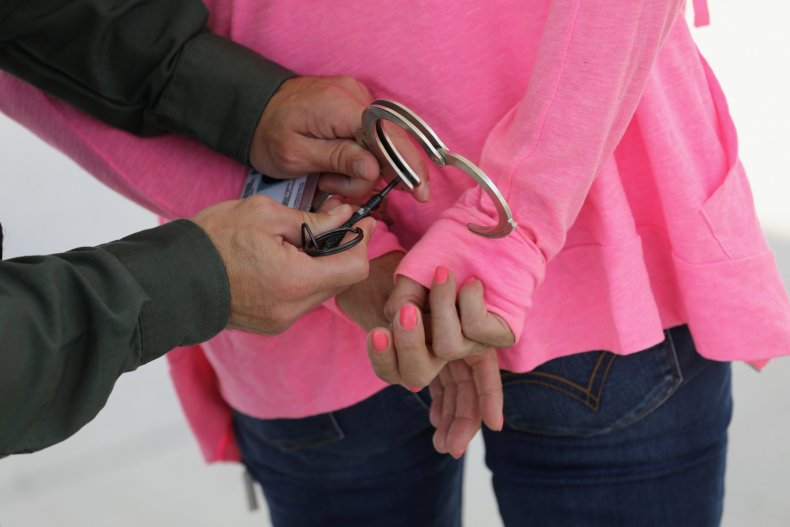 Connecticut Woman Arrested After Allegedly Biting Off Ex-Boyfriend's Finger and Bragging About It on Facebook | U.S.