Connecticut Cemetery Owner Arrested for Allegedly Desecrating More Than 100 Graves, Tossing Human Bones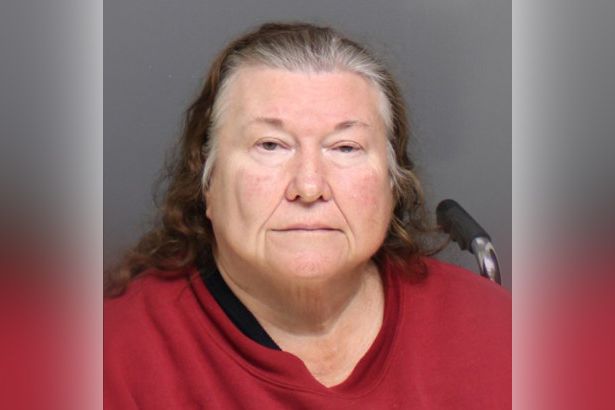 A Connecticut cemetery operator was arrested this week after police discovered more than 100 graves on the land had been disturbed, stacked or desecrated.
Dale LaPrade, 64, was charged yesterday with interference with a cemetery, a felony in the state. The alleged crime came to light in September at Park City Cemetery, Bridgeport.
Read more: Smell at Michigan home leads police to woman's torso in basement
City officials said in a news conference announcing the arrest that plots in the cemetery, some of which belonged to Civil War veterans, had been intentionally disturbed so new graves could be made.
Police found disturbed dirt, garbage and overturned headstones. Upon inspection, detectives found bone fragments and pieces of caskets that dated back more than 100 years. Some bones, confirmed as human, were found in nearby woods, The Associated Press reported.
As reported by the Connecticut Post, relatives first complained about the state of the land back in September. Cheryl Jansen, who had family buried at the location, urged a local judge to take action against LaPrade, who had worked there since the 1980s. A Probate Court judge referred the incident to the police. Detectives searched the grounds on September 14.
In yesterday's news briefing, Police Capt. Brian Fitzgerald said the warrant helped them obtain plot maps and financial documents. They confirmed sites were being "intermingled."
LaPrade, who was working with zero oversight, was potentially doing so to keep the cemetery afloat or pay workers, but the motive remains under investigation, Fitzgerald said.
He said 100-year-old grave sites had been mixed with new plots from 2011. Probate Judge Paul Ganim said witnesses had literally collected "bags of bones" during the case.
Bridgeport officials said the case was "uncharted territory." The grave desecrations were still happening a "few weeks ago" until the court stepped in and removed LaPrade's authority. She was disturbing the land despite being aware of the criminal investigation, cops said.
Fitzgerald alleged there was criminal negligence on her part and LaPrade was "mentally sound."
The Associated Press reported LaPrade turned herself in yesterday after being told there was an arrest warrant. She was charged and released on a promise to appear in court on December 18.
LaPrade was ordered by a Superior Court Judge Barbara Bellis to stay away from the cemetery last week. "I've stayed away, I've been trying to get out of the cemetery for 10 years. I've been ill," the former owner/operator said during the court appearance, Connecticut Post reported.
Police would not comment on a potential jail sentence, but said it was possible due to the crime being a class C felony. The ultimate decision, officials stressed, will sit with a judge.