Connecticut Chinese Family to Be Deported on Lunar New Year After 20 Years in U.S.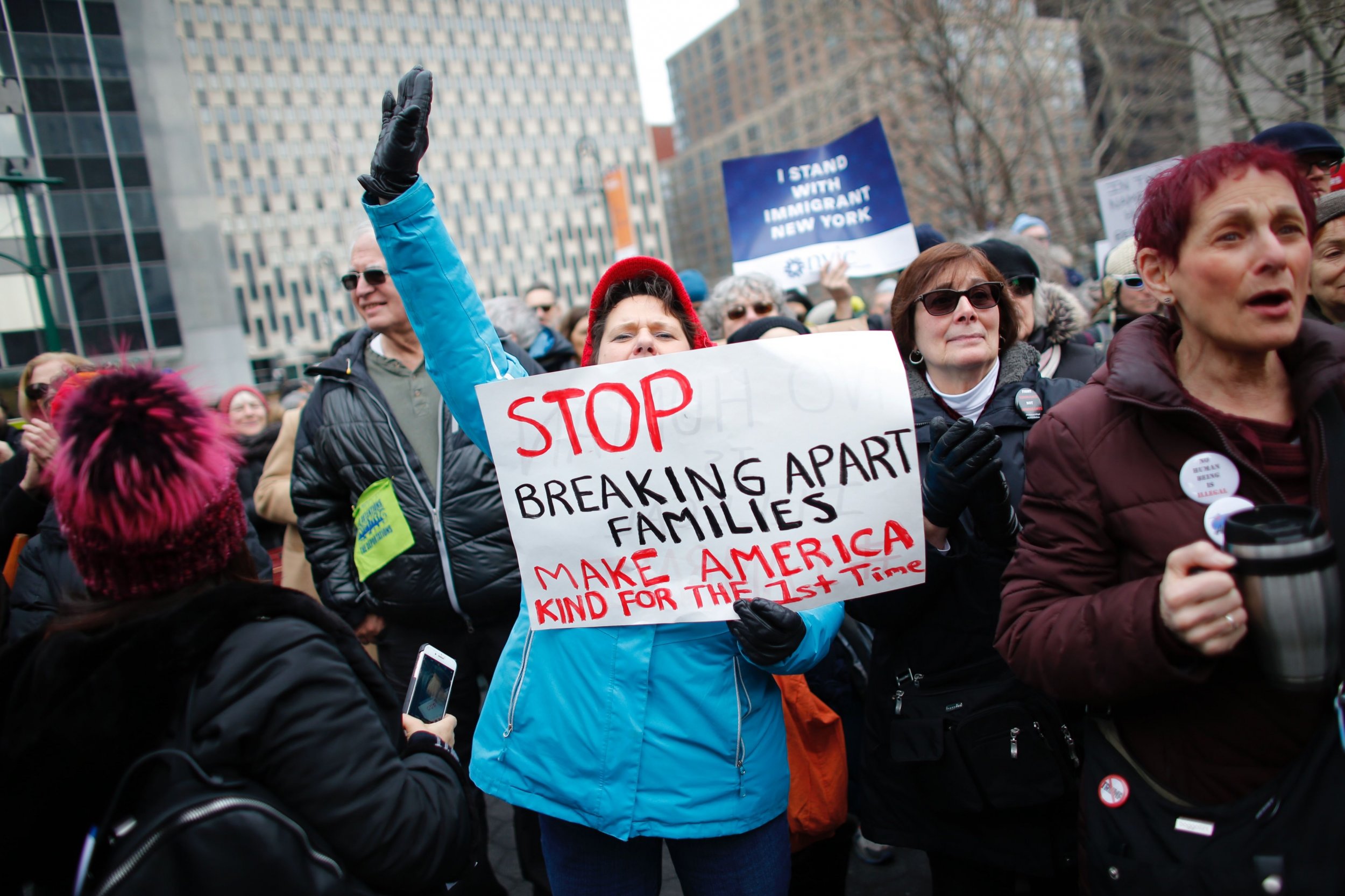 A Chinese couple are due to be deported during the Lunar New Year holiday after it was discovered they entered the U.S. without residency visas nearly 20 years ago.
Zhe Long Huang and his wife, Xiang Jin Li, who are known to their Farmington, Connecticut, friends as "Tony and Kris," were scheduled to be deported this Friday, local media reported.
"We have been here 20 years—we don't even think about China," Huang told The Hartford Courant. "We are Americans. And now they tell us, 'Get out.'"
Authorities have given the couple until the first day of the Chinese New Year (February 16) to leave the country before action is taken. To prevent them from evading deportation, Huang has been fitted with a GPS tracker ankle bracelet.
In 1999, the pair first moved to New York from Jilin, a province in China's northeastern corner that shares a border with North Korea. They did not have proper visas. In 2006, they moved again to Connecticut and opened a nail salon business called Deco Nails. Huang and Li also have two sons, ages 15 and 5, who were both born in the U.S.
According to their lawyer Erin O'Neil-Baker, the couple were granted stays after being ordered to leave the country five years ago. They then applied for permanent residencies, which were subsequently denied, according to South China Morning Post.
The couple must decide what to do about their two children, who are both citizens and speak only English. Li and Huang will need to bring them back to China because they will be placed in state custody if they stay, O'Neil-Baker said.
Last weekend, Laurie Kane, a family friend, organized a rally outside the couple's nail salon to protest their deportation. Around 100 friends and community members turned up to show their support.
"I think this is my country. I don't want to leave here. Please help me," Li said.
U.S. Immigration and Customs Enforcement (ICE) has made headlines in recent months for its role in President Donald Trump's immigration crackdown. Late January, immigration agents were reportedly told that it is now official U.S. government policy to capture and detain undocumented immigrants in federal, state and local courthouses.
On Monday, the police department in Tukwila, Washington, close to Seattle, came under fire after it turned over to ICE agents an immigrant calling for help.