Connecticut To Issue $100 Fines For Violating Face Mask Mandate
As Connecticut sees a recent spike in coronavirus cases and hospitalizations, with a positivity rate remaining above 1 percent for the past week, Gov. Ned Lamont signed an executive order on Monday that sets fines for residents who violate coronavirus restrictions.
The new fines are $100 for violating a mask order, $500 for organizing an event that exceeds the size limits and $250 for attending that event, according to Lamont.
A mask or face covering is required throughout the state when a person is in a public setting and a six-foot distance is unavoidable, whether indoors or outdoors. There is a 25-person limit for private indoor gatherings, a 100-person limit for private outdoor gatherings and a 500-person cap on organized outdoor events.
The order is expected to go into effect this week, but it is not yet clear exactly what day. Law enforcement officers, local chief elected official designees and local public health officials can issue these fines.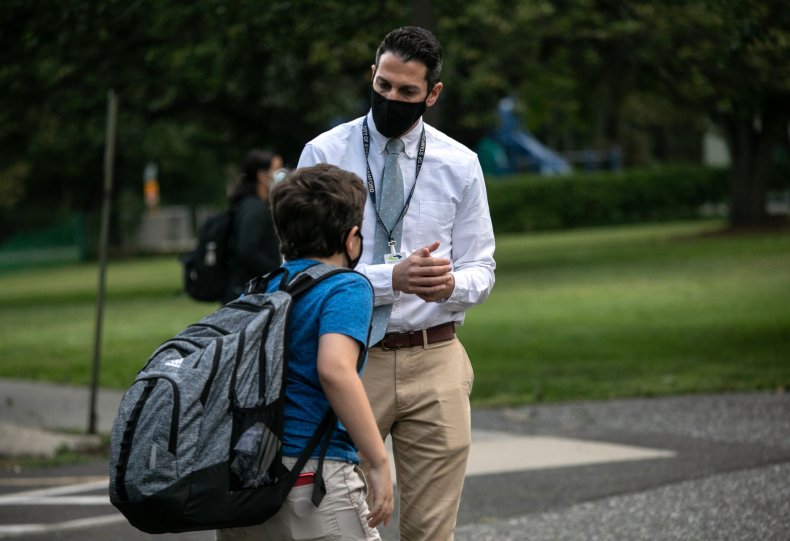 The governor explained during a press briefing on Monday that the fines "give local health officials a little more leverage" when people break the rules. When asked why these fines were created, Chief Operating Officer Josh Geballe said that they are a response to multiple requests from municipal partners, law enforcement and health officials.
"The first tool that those municipal partners have is a misdemeanor, which can mean an arrest for someone," Geballe said. "And the consequence of that is there wasn't really much that was being done because many viewed that as excessively harsh for failing to wear a mask if you couldn't socially distance."
He added that the fines were "a bit of a step-down enforcement" to make sure people are following the requirements.
At Monday's press briefing, Lamont also explained that he is simplifying the travel advisory guidance, now allowing people to enter the state after obtaining a negative test result three days before traveling rather than quarantining for 14 days. He mentioned that people can also get tested upon arrival in Connecticut and simply quarantine until that result comes in. Lamont stated that, although he strongly recommends the latter option for people traveling from "impacted" states, the new requirements provide a little more flexibility.
Although Connecticut's coronavirus rates are some of the lowest in the U.S., the state has experienced an increase in cases for nearly a week. On Tuesday, the state reported the highest number of hospitalizations for people with COVID-19 since July.