Connecticut Joins New York In Fining Quarantine Violators From States With Surging COVID Cases
Connecticut Governor Ned Lamont signed an executive order Thursday that requires travelers coming into the state from states with high COVID-19 infection rates to self-quarantine for 14 days.
The executive order, which goes into effect on July 24, requires anyone who travels from infected areas with a 10 percent positive test rate or higher for the novel coronavirus over a seven-day rolling period, or a state with a positive test rate higher than 10 per 100,000 residents.
"With infection rates out of control in much of the South, Midwest and Southwest, and many tourists coming to Connecticut for summer vacation, I have made the determination that we need an enforceable quarantine order to keep Connecticut residents as safe as possible," Lamont said in a statement.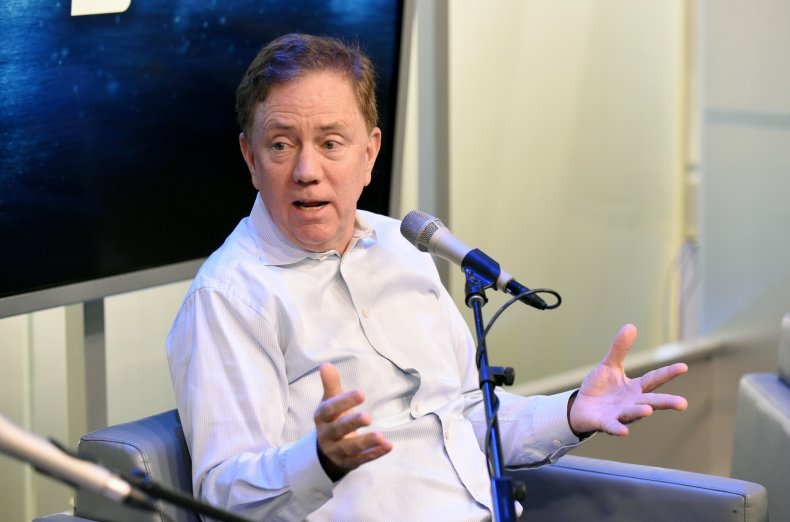 New York was the first U.S. state to issue a travel advisory requiring travelers from coronavirus hotspots to provide personal information when they arrive in New York or face a fine of up to $2,000.
Thirty-one states fall into Connecticut's infected criteria, and include: Alaska, Alabama, Arkansas, Arizona, California, Delaware, Florida, Georgia, Iowa, Idaho, Indiana, Kansas, Louisiana, Maryland, Missouri, Mississippi, Montana. North Carolina, North Dakota, Nebraska, New Mexico, Nevada, Ohio, Oklahoma, South Carolina, Tennessee, Texas, Utah, Virginia, Washington, and Wisconsin.
Lamont's executive order is in conjunction with similar travel advisories in effect in neighboring New York and New Jersey.
Lamont said the Connecticut Department of Public Health will be responsible for levying fines of up to $1,000 for anyone violating the executive mandate.
"While we do have a very low COVID-19 positivity rate in our state right now, that can change very rapidly, and this is no time to relax about taking every precaution we can to slow down the spread of the virus," he said during a press conference.
Signs with the advisory have been posted in state rest areas, travel centers, train stations, and are being displayed on highway signs by the Connecticut Department of Transportation.
Lamont said health department officials will also be on hand at Bradley International Airport where they will provide the advisory information to travelers coming from coronavirus hotspots, who will then be required to fill out a form to submit their information to state officials.
According to the executive order, there are several exceptions to the quarantining requirement, such as having proof of a negative COVID-19 test 72 hours before arrival.
Travelers who come into the state may also be exempt from the quarantining requirement if they are employed in critical occupations, such as anyone employed in exempt health care professions, as well as state and federal officials who are traveling in an official capacity.
Newsweek reached out to Lamont's office for additional comment but did not hear back before publication.