Connecticut Man Confesses to Killing Wife, Jessica Edwards, After Body Found in Park
Ahead of his first appearance in court on Monday, Tahj Hutchinson, 22, confessed to police that he killed his wife, Jessica Edwards, who was found in a Connecticut park two weeks after she was reported missing.
Hutchinson was arrested on Friday and charged with manslaughter in the first degree, but he could face additional charges pending the completion of the investigation and an autopsy. His arrest came after police located Edwards' remains in a park, the culmination of a weeks-long search for her that included K9 units and an examination of Hutchinsons' digital footprint.
Edwards' family and Hutchinson both reported her missing to the police on May 10, but investigators were suspicious of her husband almost from the start. They took notice of how seemingly unemotional he was about his wife's disappearance and the fact that he didn't tell his own parents she was missing, according to an arrest affidavit.
After his arrest, Hutchinson told police he and his wife got into a physical altercation and at one point Edwards allegedly grabbed a knife. While the couple was wrestling for it, he told officers he flipped her onto her stomach and knelt on her back and neck, arrest documents show.
Eventually, she stopped moving, Hutchinson told police, at which point he got up to take care of their 7-month-old son. When he returned, she was still not moving and wasn't responsive and he realized she was dead.
The fight, according to arrest documents, began over guinea pigs that Hutchinson got Edwards as a Mother's Day gift.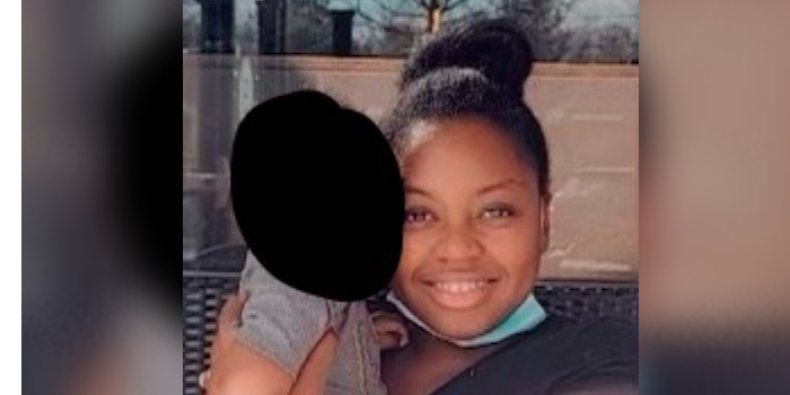 When Edwards was uncharacteristically unresponsive to her family's messages on May 10, they went to the house and saw him covering something in his car with a blanket. He later confessed to backing his Jeep up to the house and loading her body into the car, but at the time, he sped away before Edwards' sister could confirm what was underneath the blanket.
Edwards' sister told police during an interview that she believed Hutchinson may have murdered her sister and was disposing of her body. Her fiance gave a different account of the situation, saying that he felt Hutchinson left at a normal speed, but officers noted in documents that he smelled of recently burnt or smoked marijuana.
When officials recovered the blanket they found it was stained with what appeared to be blood, and officers found glaring holes in his story. He never asked for updates on his wife's disappearance and instead focused a conversation with officers on airsoft rifles. He also said scratches on his face were from putting new brake pads on his truck yet the truck didn't appear to have ever been worked on.
An analysis of his phone location data left 18 minutes unaccounted for and put him at the Hockanum River Linear Park, where her body was found, on the night she went missing and the next morning. Hutchinson told police he returned to the park after reporting her missing at the police station but could not locate her body because his cellphone was almost dead so he couldn't use its flashlight.
Sergeant Mark Cleverdon, a public information officer for the South Windsor Police Department, commended Edwards' family for the role they played in locating her body and charging her husband.
"They certainly set the tone for what was happening over the last couple weeks that gave us a lot to go off, and that's because their family dynamic is so strong. You can sense it from talking to her mother and sister. They immediately sensed something was seriously wrong," Cleverdon told the Hartford Courant.
Hutchinson is being held on a $1 million bond and was arraigned on Monday morning in Manchester Superior Court.