Texas Man Used Alligator as Weapon in Twisted Kidnapping and Extortion Plot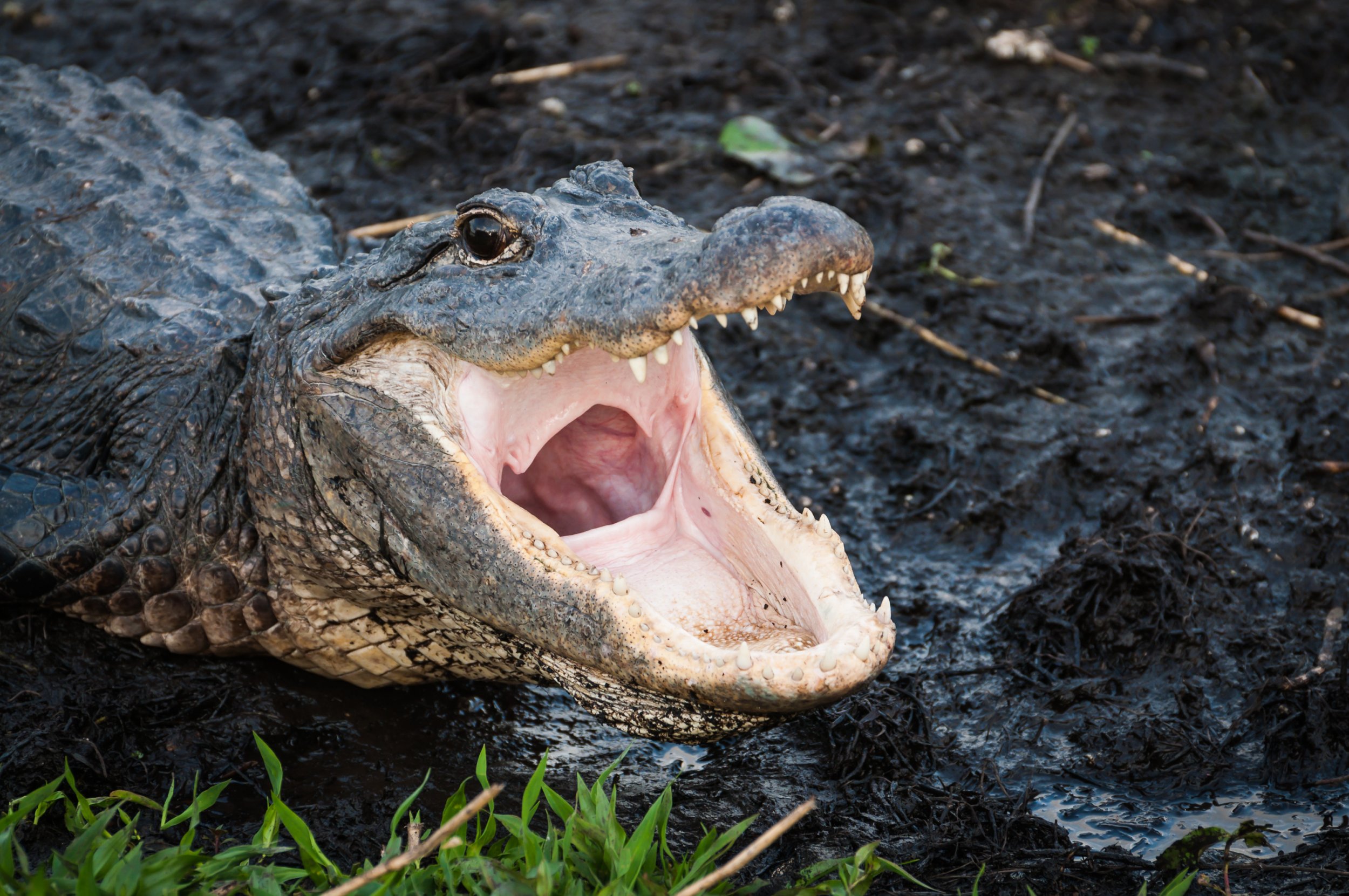 A Texas man charged with staging a kidnapping using an alligator has admitted to unlawful restraint. Police say Isaias Garcia, 30, of Garland, Texas, kidnapped an unnamed 21-year-old man in May 2018, and took him to a hotel room in Shelton, southwest Connecticut.
The victim from Fairfield, Connecticut, called his aunt to alert her he'd been kidnapped, and his captor would only free him if he received $800. He explained that if his abductor didn't receive the money he would burn him, Connecticut Post reported, citing police.
Read more: Oceans heating up 40 percent faster than thought, 2018 expected to see record temperatures, scientists warn
The victim's aunt and father headed to the Bridgeport Police department to seek help, and played them recordings of phone messages the victim had sent them. Taking the advice of the police, the man's aunt asked her nephew to send her a photo of him.
In the resulting photo, her nephew was pictured face-down in a tub with a three foot alligator straddling his back. According to Connecticut Post, the victim said in a recording to his aunt seen by police: "They got this alligator on me and they saying that if no money is given, they are gonna have him chewing on me."
Detectives were able to trace the number to a Residence Inn in Shelton. Police told the aunt to reassure her nephew she was gathering the money, while they devised a plan to raid the room. But when they entered, they only found Garcia's girlfriend and the alligator.
The woman explained Garcia brought the victim to the room and demanded he lie on the sofa. The culprit watched him until he fell asleep. Garcia later returned, and police arrested him. He was armed with a hunting knife.
Police learned Garcia had used a lighter to burn the victim's face and right arm. Investigators also discovered the man had ordered food a nearby Chinese restaurant to be delivered his room during the kidnapping.
Bridgeport Police Captain Brian Fitzgerald told News 12: "The photo was clearly meant to intimidate the family into giving up the money. Yeah, not the brightest," he said referring to Garcia. "Our detectives worked with the FBI to track the victim's last known cellphone location."
Garcia was charged with first-degree kidnapping, attempted first-degree larceny by extortion, unlawful restraint, third-degree assault and threatening.
He pleaded guilty to first-degree unlawful restraint on Thursday, and will be sentenced on March 15, according to the Connecticut Post. The Department of Environmental Protection seized the alligator.