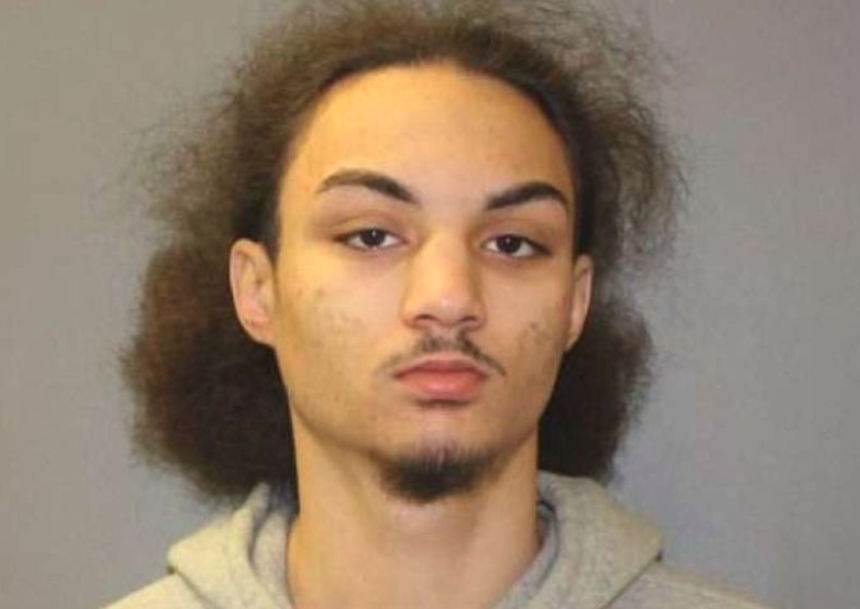 An 18-year-old Connecticut man has been arrested after allegedly stabbing a pregnant woman in the neck in front of two children, aged 11 and 12.
Police said in a statement that Naji Deneutte, of Hamden, had "ambushed" the victim, aged 31, with the intention of stealing her car. According to media outlet Fox61, the woman was stabbed four times. The attack left her "bleeding profusely from the carotid artery," cops later noted.
Read more: Suspected drunk driver going wrong way down highway kills family
In a release posted last Friday, Hamden Police Department captain Ronald Smith revealed that officers had been called to a Fairview Avenue home at approximately 3:30 a.m. on January 1. The female caller had said she was pregnant and severely injured after a stabbing attack.
It emerged the victim, the two children, nephew and fiancé had returned to a relative's residence following a New Year's Eve party, cops said. After parking her car in a driveway, the suspect attacked the victim as the children watched. He was fought off and later fled on foot.
The mother, who told law enforcement that she was 6-months pregnant, was rushed to the Yale-New Haven Hospital with "life-threatening injuries," capt. Smith wrote in the release.
He said that two detectives had quickly identified Deneutte as a suspect.
Smith stated: "On January 3, the Hamden Police Department Special Response Team and members of the Detective Division executed a search and seizure warrant at Deneutte's residence, North Street. Several pieces of evidence relating to the crime were recovered.
"During the search, officers also recovered a stolen loaded firearm, which was located under his mattress. Deneutte was promptly arrested and transported to police headquarters."
The suspect was charged with 1st degree assault on a pregnant person, criminal attempt to commit carjacking, theft of a firearm, criminal possession of a firearm and possession of marijuana. Police declined to comment to local media when asked why no attempted murder charg had been presented. Deneutte had been detained on a $550,000 bond, cops said.
The suspect will next appear in court on January 17.
According to Fox61, Smith said the victim may have "bled to death" if officers had not been so close to the scene when the call came in. On the suspect, he noted: "We've dealt with this individual several times as a juvenile and as an adult. We've arrested him on one occasion."