Connecticut Teacher Who Posed Semi-nude in Support of Trump Claims School Fired Her Over Photos, Files Lawsuit
A therapeutic boarding school in Connecticut is facing legal action from a former teacher who says she was fired for posing partially-nude in support of Donald Trump.
Chelsy Zelasko, of Pennsylvania, accused The Grove School of "unlawful retaliatory conduct" for terminating her employment as an art teacher and counselor in April, two months after she was hired. Officials allegedly claimed she could not be a role model to adolescent students.
According to Zelasko's legal filing, the school took issue with an interview that was published by betterthantheweekend.com in November 2016. In the article, Zelasko said she was a registered Democrat who was in favor of Trump's stances on gun rights, job creation and taxation.
The interview contained a series of photographs, including Zelasko posing semi-nude with machine guns and lying on a bed with American flags covering her breasts.
The artsy magazine segment—dubbed "Dreams, Exposed"—also featured an immigrant posing nude to "fight for the American dream" and a mayoral candidate posing naked to share plans for the city. The theme was to have participants "expose themselves for who they are."
In her legal filing, Zelasko names the school's executive director Peter Chorney, who allegedly "expressed concerns" after seeing the photographs online and asked for her resignation.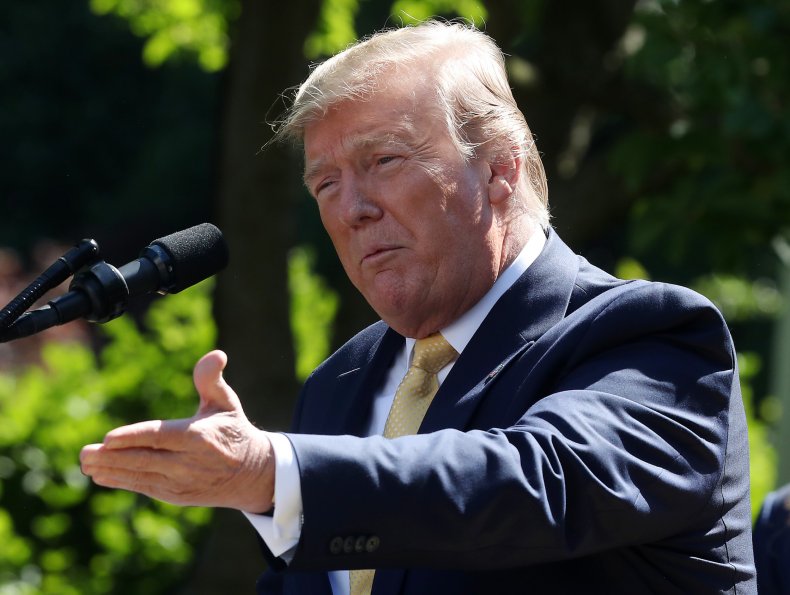 Despite the teacher declining to leave her role, she said she was fired on April 5. In a termination letter, Chorney allegedly wrote: "We did not know about these postings when you were hired so seeing and reading them came as quite a shock. We asked you to resign but you refused.
"Although you have been a capable teacher so far, you can no longer serve that role for us. We do not believe you can serve as a role model for these adolescents [and the school] cannot allow itself to be associated with this kind of behavior," the notice added, Zelasko said.
The teacher accused the school of violating her right to freedom of expression.
The Grove School did not immediately respond to a request for comment.
According to WTNH, Zelasko is currently seeking more than $15,000 in damages. She told the outlet: "I don't feel like they should have let me go or fired me because of my political beliefs and what I believe in, I would never ever bring that into a classroom or nor would it affect my teaching skills at all."
In the 2016 interview, Zelasko was asked to explain why she was posing nude. The interviewer noted she was voluntarily putting herself on show and could be judged by the public.
"As soon as people see these photos, they're going to instantly judge me," Zelasko responded. "They should look past that to wonder why I'm doing this. They don't know my history.
"They don't know anything about me They probably won't know that I have a bachelor's degree… they probably won't know I'm a registered voter and that I'm posing in what I consider to be a beautiful art form to show gratitude for the beautiful art form that is our democracy." Her lawsuit was filed in a New Haven court.