Conor McGregor vs. Khabib Nurmagomedov Fight: UFC 229 PPV Info, Live Stream, Predictions, Betting Odds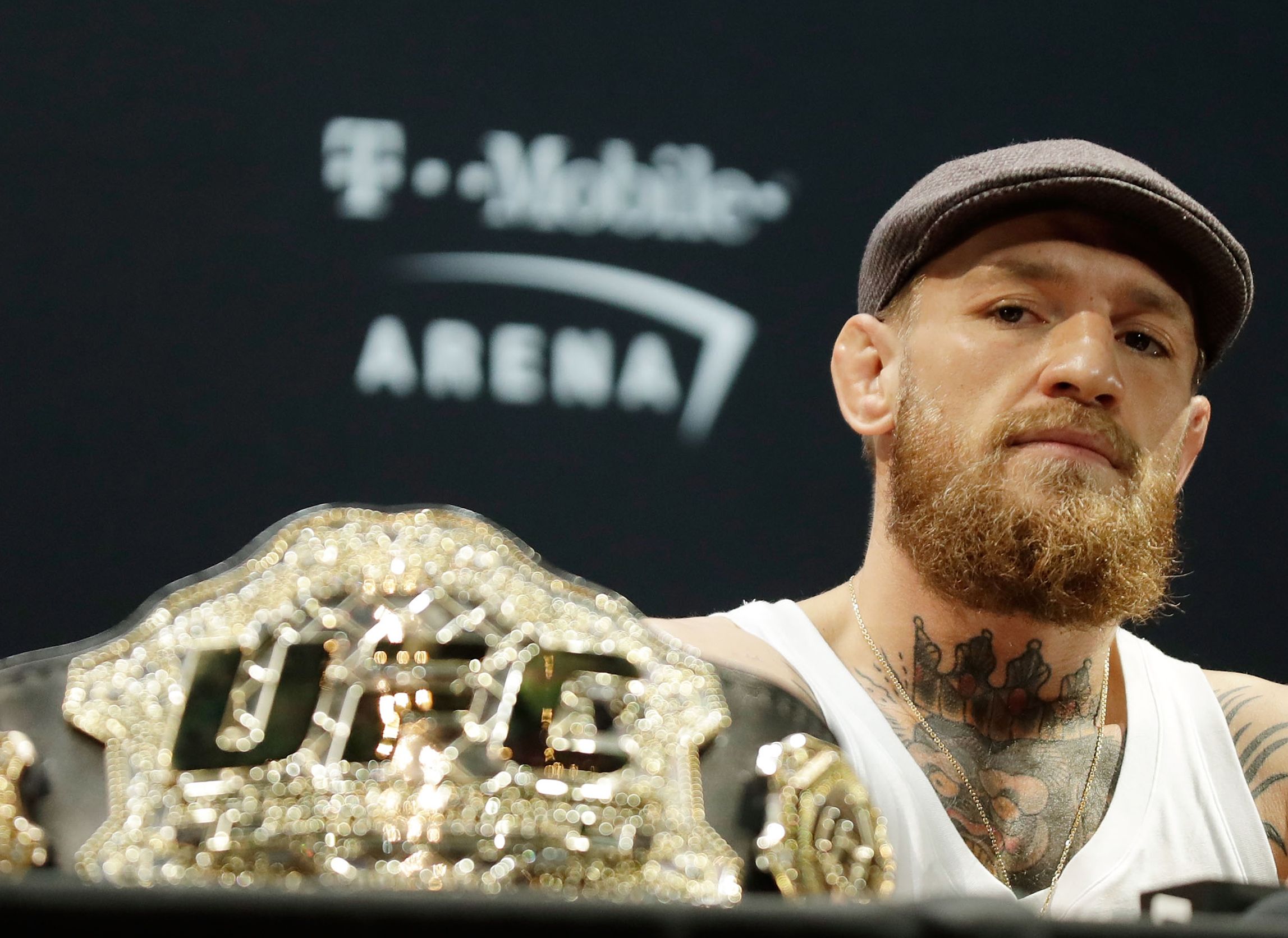 The highly anticipated bout between Conor McGregor and Khabib Nurmagomedov is nearly here. They'll fight at UFC 229, scheduled for Saturday in Las Vegas.
The whole affair already got off to a contentious start. McGregor—a world-famous fighter who hasn't had a UFC fight for some two years—didn't bother showing up on time to news conference. The undefeated Nurmagomedov didn't take the kindly and left before McGregor showed up.
"I don't need to wait for nobody. This is 3 p.m. Fans is here, media is here, everybody is here," Nurmagomedov said, via ESPN. "I don't think about him. I have a schedule; 3 p.m. this conference has to begin because I have schedule. I have to make weight. I have to worry about myself. Why [do] I have to think about him, [if] he comes or not? If somebody is late, it is not my problem."
For his part, McGregor... well, he was Conor McGregor.
"[Nurmagomedov] knew what he f***ing signed up for. I've been later than this," McGregor said, via ESPN. "The traffic is a little heavy. There must be a McGregor fight going on. I don't know where he is. He's better off running anyway. ... He didn't say anything the last time. Whatever. It is what it is."
The fight is expeced to be the biggest in UFC history—one that draws mixed martial arts diehards and casual fans alike. Even if the fighters didn't get the chance to stare one another down, there was most definitely tension at the press conference. The bout clearly matters a lot to both fighters.
"There is way deeper s*** than just a fight on Saturday night," McGregor said. "I'm going to settle this the noble way for myself and then see what happens after that ... F*** peace. There will never be peace here. I always say you should aim for peace but if you can't aim for peace, aim between the eyes. I'm gonna to aim right between that man's eyes and this is never over. Never, ever, ever, over."
Here's what you need to know for the fight:
Start time: Main card is expected to begin around 10 p.m. ET. The broadcast of UFC 229 overall, however, is slated to start at 8 p.m. ET.
Pay per-view: You can order it through your TV provider. It costs $54.99 for SD and $64.99 HD.
Live stream: UFC Fight Pass (it's not free)
Betting odds: Nurmagomedov -163, McGregor +130, according to Odds Shark
Predictions: ESPN's Brett Okamoto predicted Nurmagomedov would win by submission the fourth round. Odds Shark's Scott Hastings predicted Nurmagomedov would win by TKO. MMA Mania predicted Nurmagomedov would win by TKO.