Conor McGregor Tells Floyd Mayweather: 'You Need Me, I Don't Need You'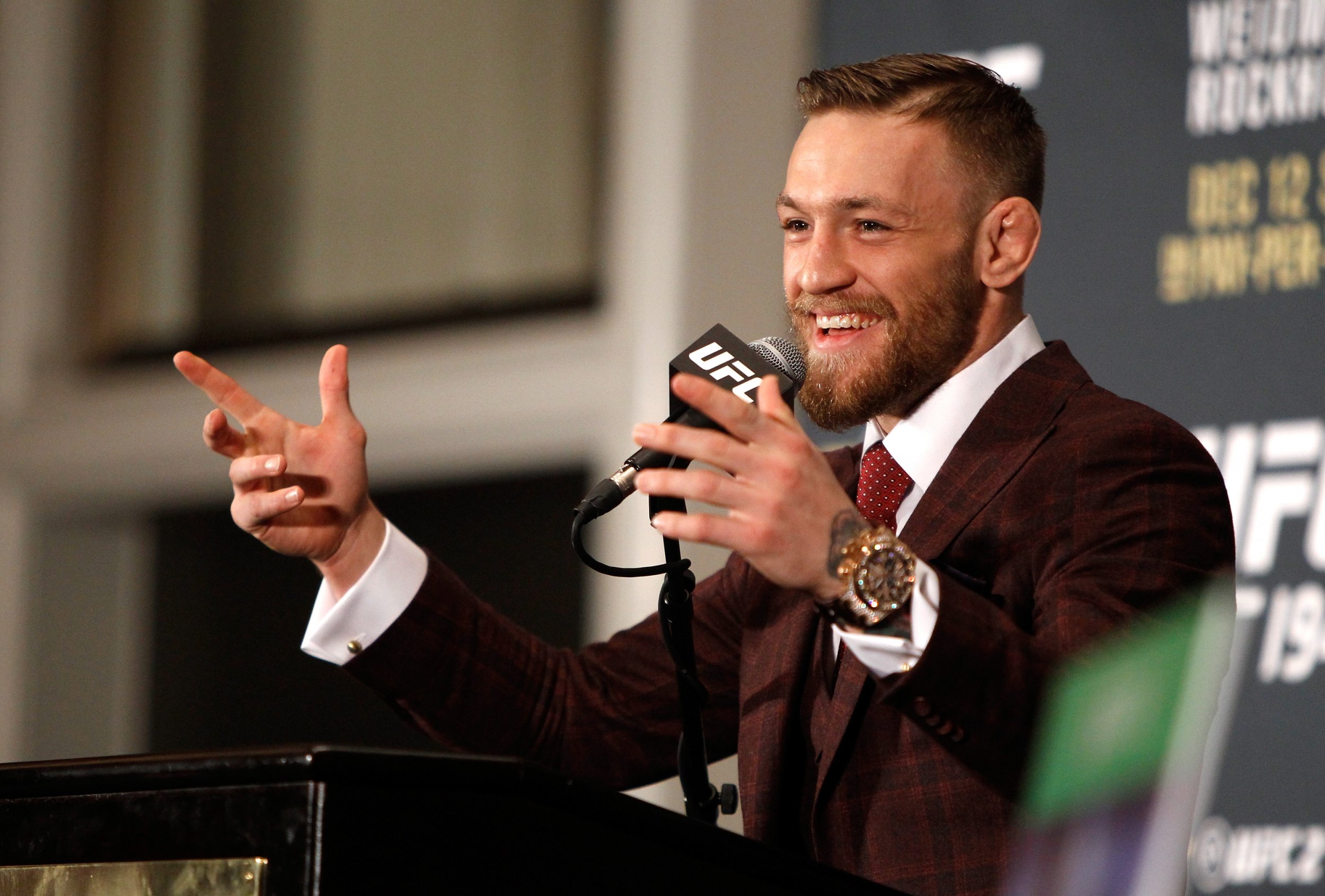 Conor McGregor has told Floyd Mayweather that he's "in control" of negotiations as the possibility of a sensational match-up between the UFC and boxing stars develops.
Former WBC Super Featherweight, IBF Welterweight and WBA (Super) Welterweight champion Mayweather retired from the ring with an undefeated record in September 2015.
But the American has been linked with a return to face MMA (Mixed Martial Arts) star McGregor, who has said the fight—which is still a rumor at this point—would have to happen on his terms.
"He's getting old now. I have the size, I have the reach, I have the height, I have the youth. He needs me. I don't need him," the Irishman told ESPN.
Get your unlimited Newsweek trial >
"Who else can he fight? He fights someone else in the boxing realm and all of a sudden the pay goes from $100 million to $15 million. So, he needs me. If he wants to talk, we can talk, but it's me who's in control here."
Although McGregor has not been in the ring since he lost to Nate Diaz at UFC 196 in March, Mayweather's absence stretches back many more months.
McGregor added : "The leak came out and it was [Mayweather] who leaked the rumor.
"He said he gets $100 million, I get $7 million. That's a pay cut to me, I don't take pay cuts. I thought boxing was where the money was at.
Get your unlimited Newsweek trial >
"The $7 million is absolutely laughable. If he's talking $100 million, I'm also talking $100 million. I'm 27 years of age and I'm just about halfway through a $100 million contract."
Conor McGregor Tells Floyd Mayweather: 'You Need Me, I Don't Need You' | Sports