Conor McGregor Agrees to Fight Floyd Mayweather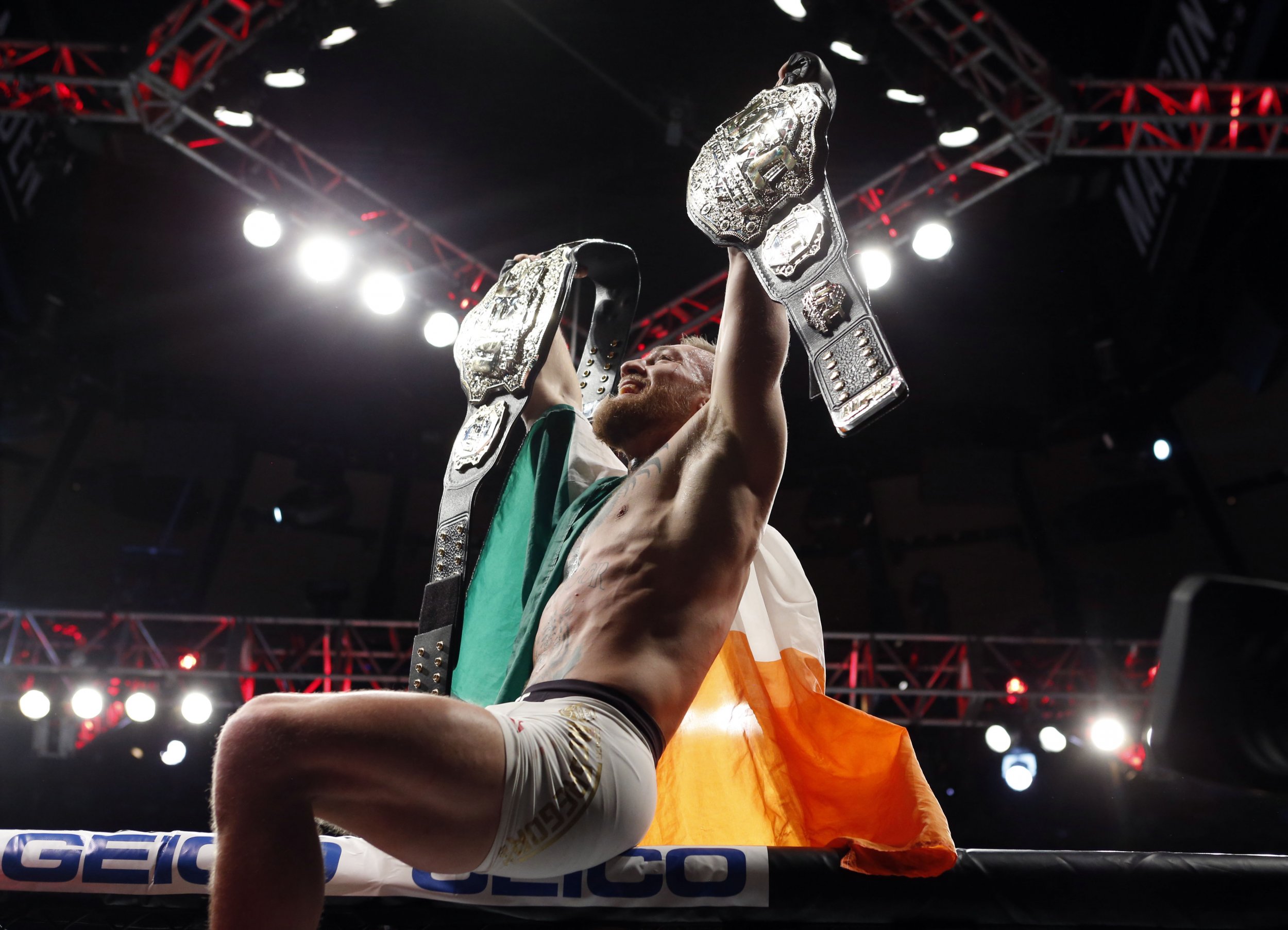 Conor McGregor, the UFC lightweight champion, says he has agreed his half of the deal to fight Floyd Mayweather, Jr, in a boxing match.
Speaking to themaclife.com, McGregor revealed he had "come to an agreement" with UFC to face Mayweather, the 41-year-old former four-weight world champion.
"The first, and most important part of this historic contract has now officially been signed off on," McGregor, 28, said Thursday. "Congratulations to all parties involved. We now await Al Haymon and his boxer's signature in the coming days."
UFC president Dana White said last week he would meet with McGregor Sunday to thrash out an agreement, before attempting the same with Mayweather.
Speaking as a guest on TNT after the Cleveland Cavaliers blew out the Boston Celtics in game one of the NBA Eastern Conference Finals, White confirmed the McGregor negotiations were complete.
"The McGregor side is done," White said in quotes reported by ESPN. "I'm not saying the fight will happen, but I've got one side done. Now it's time to work on the other. If we can come to a deal with Haymon and Mayweather, the fight's gonna happen."
Mayweather retired as a professional boxer in September 2015, undefeated, following a victory over Andre Berto. McGregor, the UFC's first dual-weight world champion, has not defended his lightweight belt since he won it from Eddie Alvarez at UFC 2015 in November 2016.