Conor McGregor Going to Jail? Dana White Claims Arrest Warrant Issued After Brawl Video Surfaces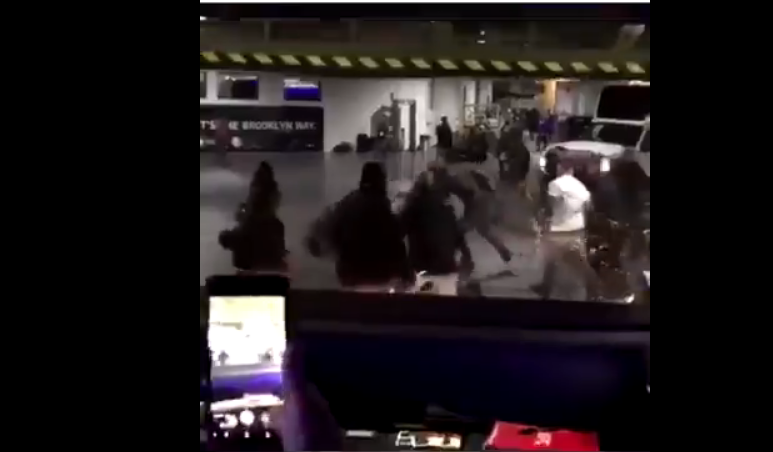 UFC President Dana White says Conor McGregor has a warrant out for his arrest after allegations McGregor and his entourage attempted to attack a vehicle in the Barclays Center garage in Brooklyn, New York.
Several videos posted to social media allege to show McGregor and several others fleeing the scene after throwing a guardrail at a vehicle carrying several UFC fighters near the Barclays Center Thursday afternoon. Main card competitor Michael Chiesa's coach Rick Little told MMA Junkie the UFC 223 media day concluded with the incident. SB Nation's Marc Raimondi reports NYPD said there is no active warrant for McGregor's arrest at this time.
The New York Police Department allegedly issued a warrant for McGregor's arrest and have told airport authorities to forbid the reigning lightweight champion and his crew from leaving New York State, TMZ first reported. MMA Fighting's Ariel Helwani says Chiesa suffered minor injuries during the alleged attack.
"Conor went bananas and put a beating on the van that we were in looking for Khabib," Chiesa's coach Rick Little said. "A million security guards had to restrain him. Mike's cut up now. He's got marks on him, for sure. I don't think too serious. Everything happened so fast, it was just like we got jumped."
Video obtained by TMZ appears to show the attack near Barclays Center. Earlier today, McGregor called the UFC "c-nts" after White said the organization could strip McGregor of his title belt.