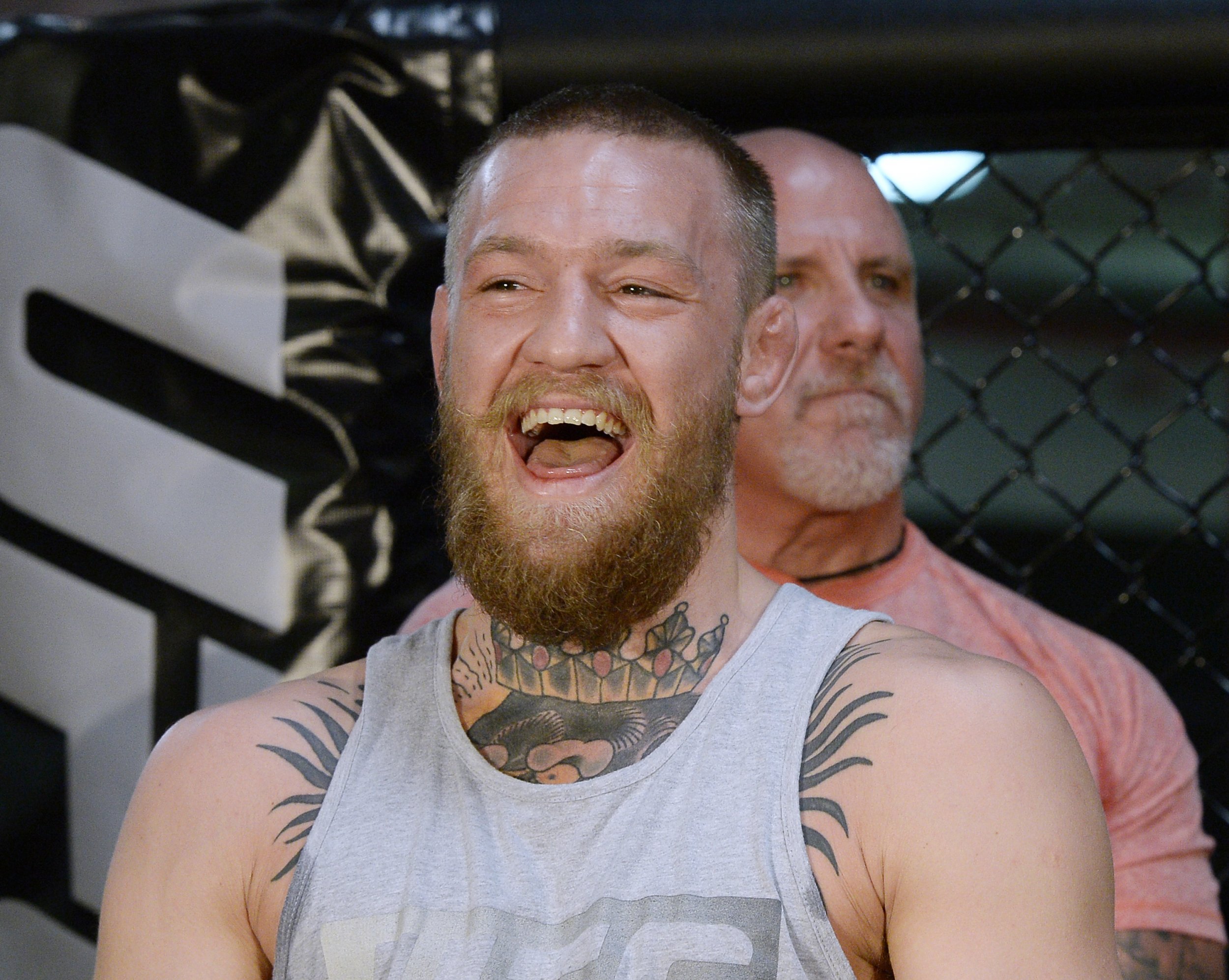 Even in the wacky world of mixed martial arts, these past 24 hours have been extra weird.
Conor McGregor, a leading face of the UFC (Ultimate Fighting Championship), sensationally announced his retirement, before Dana White, the UFC President and McGregor's de-facto boss, unceremoniously yanked him from the UFC 200 card.
It is difficult to imagine we won't see McGregor back in the UFC octagon at some point soon. Equally, his retirement has to be taken at face value—getting punched in the face for a living, as well as the constant cutting of weight, is mentally draining.
The Irishman does, though, at least for the moment leave a huge hole in the UFC landscape, both as a spectacle and on the commercial side, where he has fast become one of the main draws. So who will step up to be the face of the company in his absence?
Ronda Rousey
The UFC's most famous female is still a massive source of interest despite her brutal defeat to Holly Holm in Melbourne back in November.
Rousey overcame skepticism of women fighting to top UFC cards; with McGregor out of the picture, for the time being, she can be the promotion's biggest star again. That is, if she wants to fight any time soon—White says her next bout will be in November, a full year on from the Holm defeat. In between, she has to shoot Animal House, the remake of the 1980s cult film. If McGregor is gone for good, UFC could probably use her sooner.
Nate Diaz
Loud, controversial, outspoken… sound familiar? Diaz, who beat McGregor in their welterweight bout in March and was down to face the 27-year-old again at UFC 200 in July in Las Vegas, is less of a dynamic fighter than McGregor, but he has a similar ability to sell a fight. The exchanges with the Dubliner in the short time they had to build their contest before UFC 196 were explosive.
Diaz may be a little rough around the edges to be the face of the company, though, which brings us to…
Sage Northcutt
Squeaky-clean, photogenic, a fighting Ken Doll. Northcutt is the kind of man you'd bring back to your mum; the kind of all-action fighter who would impress your dad. But the karate expert from Houston suffered a shock loss to Bryan Barbarera in January and his next fight is scheduled against Enrique Marin at UFC 200.
There are some similarities with McGregor here, as Northcutt began his UFC career with a bang, going unbeaten until a jump to welterweight left him overmatched. He's moved back to lightweight, McGregor's natural weight, for the fight against Marin.
If he gets back on the winning train, well, he's the perfect package—good looks combined with a thrilling fighting style.
Georges St-Pierre
The 34-year-old Canadian has been out of action since vacating the welterweight title after narrowly defeating Johny Hendricks at UFC 167 in December 2013.
That time off was always thought to be temporary, however, with St-Pierre citing personal concerns he needed to address.
St-Pierre's post-Hendricks press conference was worryingly emotional, but he's had the two years off now to refresh. On Monday, he told the MMA Hour that his management team would be "talking seriously" with the UFC about a return to fighting.
Were St-Pierre to come back, he would limit the McGregor losses. He's not flashy like McGregor, and perhaps less recognizable to a new generation of MMA fans sucked in by the Irishman. But he remains popular.
About the writer
Sportswriter at Newsweek.