The Conservative Argument for Coronavirus Masks | Opinion
From California and Washington to Ohio and New York, a number of state governments have implemented some form of mandatory face coverings. The mandates have earned the ire of plenty of conservatives who believe this to be either government overreach or a move not based in sound science. Either way, there's a simple conservative argument in favor of abiding by the rules: supporting business and rebuilding our economy.
The mask mandates vary by states. California Governor Gavin Newsom ordered face coverings in most public settings, including on mass transit and at most work sites where workers interact with the public. New Yorkers and Washingtonians face similar mandates from their Democratic governors. Other states, like Republican-led Nebraska, have chosen not to mandate masks, instead threatening federal funding from counties requiring they be worn.
Though there are certainly exceptions, conservatives appear more likely to reject mask requirements than their liberal counterparts. When the government tells us to do just about anything, conservatives generally have a healthy resistance. The mandates have inspired questionable memes deeming mask-wearing medically dangerous and various "Karen" videos showing mask critics shamed for flouting their refusal.
The civil disobedience—refusing to wear a mask—is, of course, a legitimate form of protest, regardless of the consequences. If thousands can gather for a Black Lives Matter protest, choosing not to wear a mask at a business is no less reckless, from a public health standpoint. And there are already a number of mask-related lawsuits testing mandates.
But an unwillingness to wear a face covering will hit at a very precious principle conservatives generally hang on to: our unyielding support of business.
Whether they want to or not, businesses must bend to the will of the governors demanding mask adherence. They have little choice. At a time when their businesses are struggling due to the economic closures, if these businesses want to survive, they have to follow the mandates. If they don't, they risk burdensome or business-shuttering financial penalties.
In New Jersey, for example, some businesses like bowling alleys or gun ranges are readying to open at 25 percent occupancy. Other businesses, like salons and restaurants, have already slowly reopened. Many of these businesses are barely hanging on. While the Trump stimulus checks helped, these businesses demand a steady stream of customers to stay afloat. Some struggle when they're allowed to operate at full capacity. It won't be easy at 25 percent.
By refusing to follow the mask rules, we presumably withhold our patronage from businesses we purport to support. Wearing a mask to help my area barbershop or favorite restaurant survive is my duty, especially during a presidential election where a strong economy can help defeat Joe Biden.
Meanwhile, you could be giving Democratic governors a reason to stall our economic reopening or, in a worst-case scenario, hastening a retreat to closing everything down again. It's already happening in some states and they're not hiding it.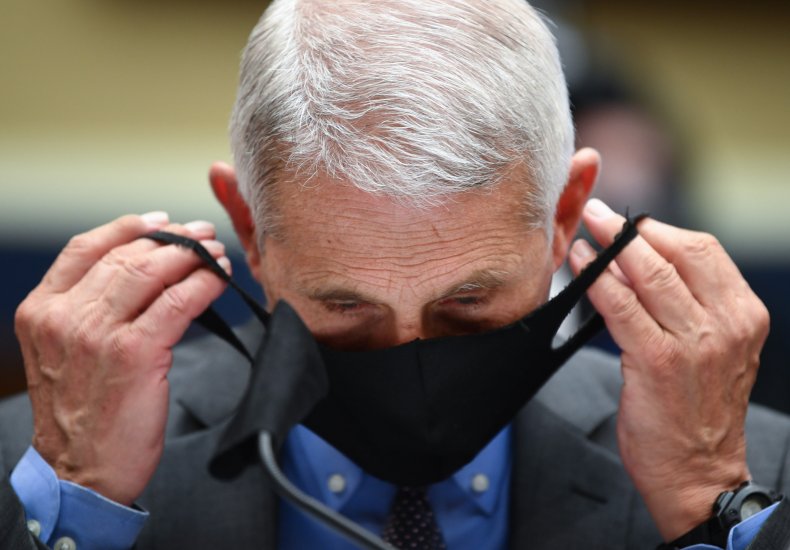 Newsom specifically tied economic health to Californians' willingness to wear masks. In Washington, Governor Jay Inslee paused the state's reopening, citing a spike in positive cases. At the time of his announcement, some counties were already eligible to move to "Phase 4."
"Phase 4 would mean a return to normal activity, and we can't do that now due to the continued rise in cases across the state," Inslee said over the weekend. "We all want to get back to doing all the things we love in Washington during the summer, and fully open our economy, but we aren't there yet."
And it's not just Democratic governors making these moves. Republican Governor Gregg Abbott of Texas pulled back restaurant and bar openings after a spike in coronavirus cases.
"At this time, it is clear that the rise in cases is largely driven by certain types of activities, including Texans congregating in bars," Abbott wrote in a news release. "The actions in this executive order are essential to our mission to swiftly contain this virus and protect public health."
While I understand the argument against masks, I don't think it's good enough to simply reject the perhaps-tenuous science behind masks slowing the spread of coronavirus. We know that choosing not to wear a mask will result in an economic recovery slowdown. If you truly believe mask requirements are lawless, you can wait for lawsuits to work their way through the courts while simultaneously wearing a mask so your local businesses can stay open.
The best kind of activism as it relates to masks isn't, in my view, to ignore the mandates. It's to replace the lawmakers who put them on the books to begin with. A strong economy helps Trump and, I'd argue, also down-ballot Republican races. So help out businesses, improve the economy and get more Republicans elected by wearing a mask.
Jason Rantz is a frequent guest on FOX News and is the host of the Jason Rantz Show on KTTH Seattle, heard weekday afternoons. You can subscribe to his podcast here and follow him on Twitter @jasonrantz.
The views expressed in this article are the writer's own.