Conservative Bill Kristol Says Tucker Carlson's Show Is 'Close Now to Racism'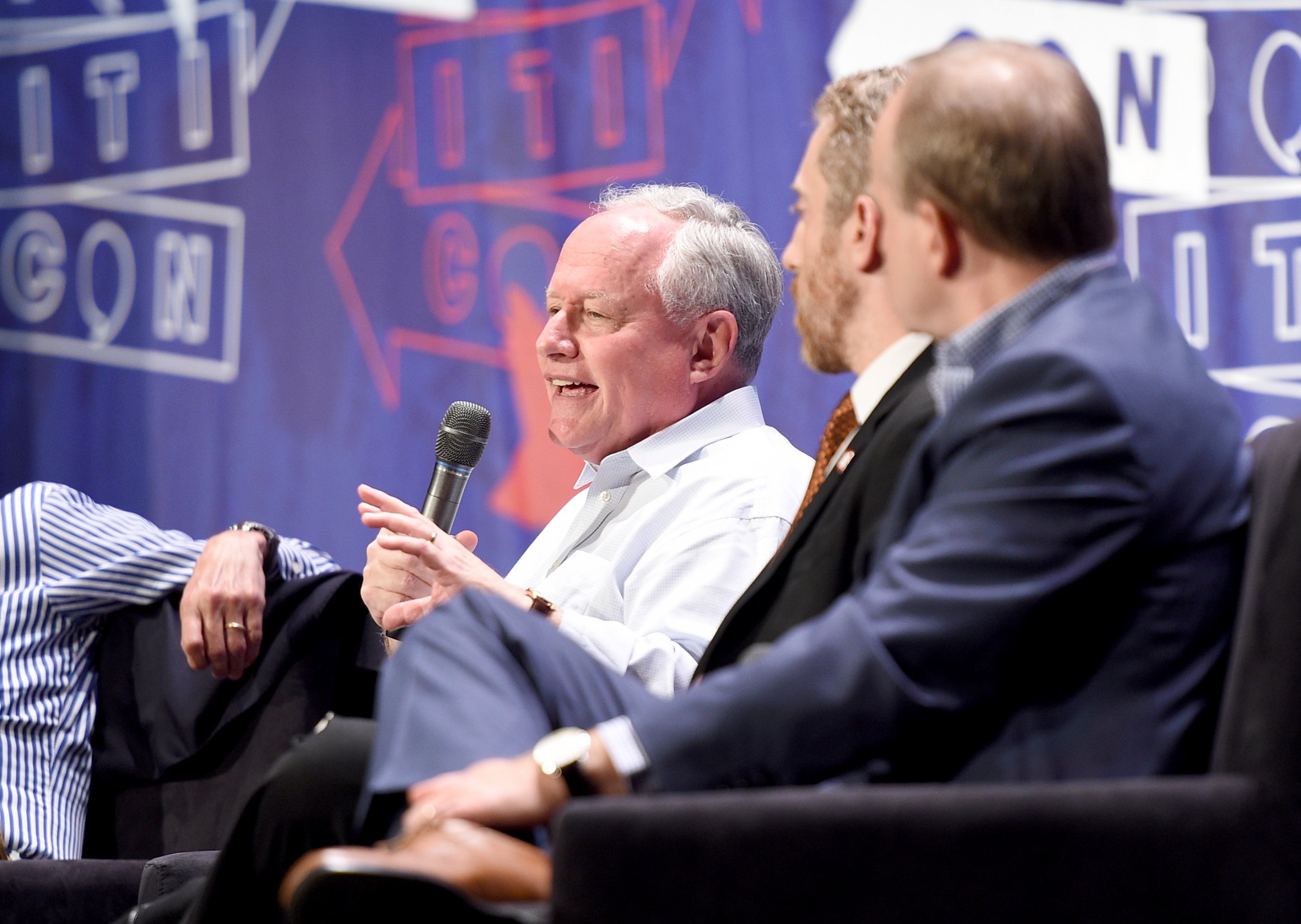 One of the right-wing's ideological leaders slammed Fox News host Tucker Carlson on Thursday for hosting a nightly show that is, saying that is "close now to racism."
Conservative pundit Bill Kristol admitted that the bow-tied Carlson was "one of the most gifted" young reporters he had seen, but added that he could not defend the approach of Carlson's show, Tucker Carlson Tonight, which often targets left-leaning media and has defended White House policies that others have called racist.
"I mean, it is close now to racism, white—I mean, I don't know if it's racism exactly—but ethno-nationalism of some kind, let's call it," Kristol told CNBC in an interview released Thursday. "A combination of dumbing down…and stirring people's emotions in a very unhealthy way."
Kristol added that Fox News in general and Carlson in particular were too focused on "birther-like coverage of different issues," a reference to the far-right conspiracy theory that former President Barack Obama was not born in the United States.
Newsweek subscription offers >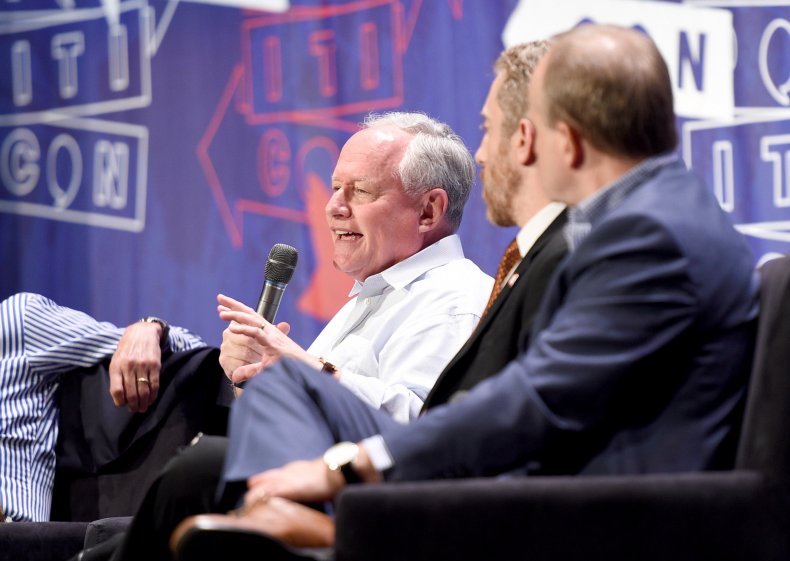 It's unclear what specifically Kristol objected to about Carlson, who was confused by the attack from the right-wing icon.
"I'm not even sure what he's accusing me of," Carlson told Mediaite in a statement.
"He offers no evidence or examples, just slurs, and then suggests that I'm the demagogue. Pretty funny. Kristol's always welcome on my show to explain himself, though I assume he's too afraid to come. What a shame. It would be revealing."
Newsweek subscription offers >
Kristol left Fox News in 2012 after a decade as a commentator after a disagreement with former CEO Roger Ailes. It's not the first time the founder of the conservative magazine The Weekly Standard attacked the network's coverage—or called out Carlson.
Last year, Kristol said Fox's coverage of Trump had become "ridiculous."
"It's ridiculous, honestly and depressing," Kristol said, adding special opprobrium for Carlson. "To see him…beating up some 20-year-old college liberal because he said something stupid, it's really ridiculous."
Earlier this month, Carlson defended President Donald Trump's remark that African nations and Haiti are "shithole countries."
"So if you say Norway is a better place to live and Haiti is kind of a hole, well anyone who's been to those countries or has lived in them would agree," Carlson said on his January 11 show. "But we're jumping up and down, 'Oh, you can't say that.' Why can't you say that?"
African leaders and the United Nations condemned Trump's remarks, and a U.N. official called the statement racist.
"These are shocking and shameful comments from the President of the United States. There is no other word one can use but 'racist,'" U.N. human rights spokesman Rupert Colville said.
Carlson criticized Trump in January for his willingness to negotiate with senators on a deal for immigration and the Obama-era Deferred Action for Childhood Arrivals program.
In the bombshell book Fire and Fury, author Michael Wolff wrote that Carlson was among several Fox News and Fox Business hosts to be considered for the position of White House Press Secretary. The position was given to Sean Spicer, who resigned about six months later.
Conservative Bill Kristol Says Tucker Carlson's Show Is 'Close Now to Racism' | U.S.