Conservative Christians Ask Facebook 'Where's Our Emoji' After LGBT Pride Gets One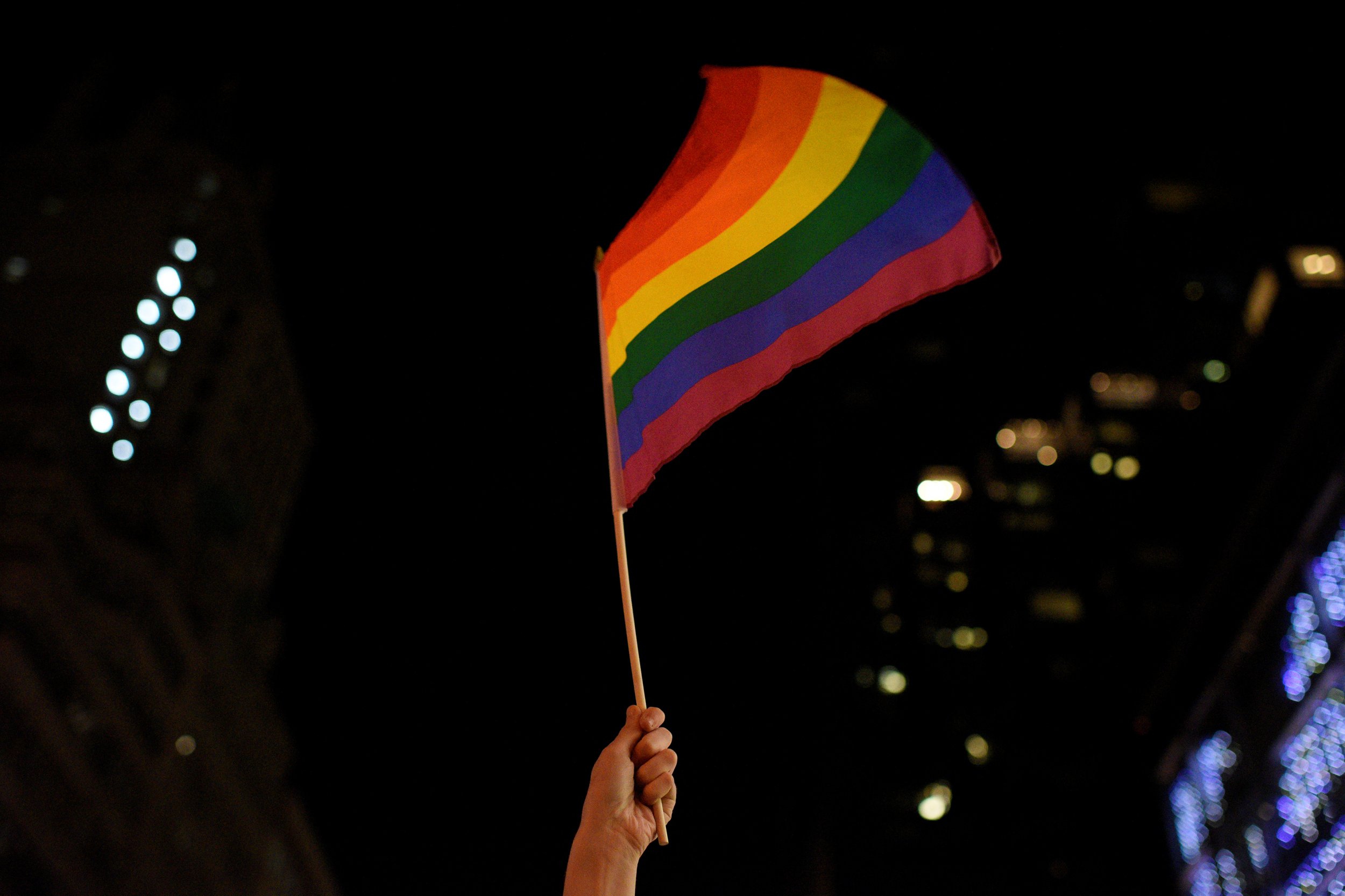 Facebook has refused to install a crucifix emoji after conservative Christians demanded to know why they did not have their own reaction button to rival the one created for LGBT pride.
The rainbow flag emoji was added to Facebook in June to celebrate LGBT Pride month, but some Christians were annoyed their religion was not offered the same option.
Evangelist Joshua Feuerstein, who is best known for attempting to order a cake from a Florida baker that bore the slogan 'we do not support gay marriage' in 2015, shared a post asking Facebook where the crucifix emoji was.
His June 25 post, originally created by Facebook user Hikmat Hanna, had been liked more than 28,000 times and shared more than 9,000 times as of July 4, with a number of Facebook users commenting in support of his stance.
One user wrote: "Remember GOD used the rainbow as a promise never to flood the earth again...but he will burn it with fire...so get ready...you can't use a symbol that God created and pervert it without repercussions."
But in an email to the Huffington Post, the social media site confirmed there were not current plans for a Christian emoji to be added to the list of reactions available.
"This reaction is not actually available on Facebook, and is not something we're working on," a Facebook spokesperson told the news website.
The demand for a Christian flag following the inclusion of one to celebrate gay pride is similar to the recent hashtag #heteropride on Twitter, which was shared by a number of straight people who felt the need to discuss their own sexuality during LGBT Pride month.
However, the hashtag was roundly mocked by LGBT people and allies, with several questioning the need for a day to celebrate straight pride.