Conservative Commentator Bre Payton, of Federalist and Fox News, Dies Aged 26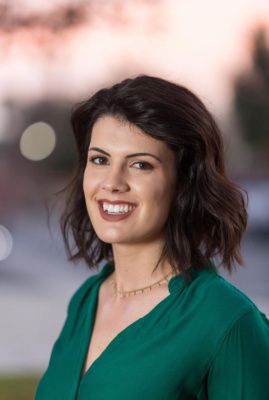 Conservative commentator and writer Bre Payton has died at the age of 26 after a sudden illness. A friend of Payton, Morgan Murtaugh, wrote that she found the writer unconscious on Thursday.
"Thank you everyone for your prayers. It is with a heavy heart that I type this. Unfortunately Bre has passed. Please send prayers to her family. Rest in paradise you beautiful soul," she wrote.
Payton died in San Diego, California, wrote The Federalist, which had employed her as a staff writer. The conservative publication paid tribute to her.
"Bre brightened the lives of everyone around her. She was joyful, hard-working, and compassionate, and she leaves behind friends and colleagues for whom she brought nothing but sweetness and light," it wrote.
According to a posting on CaringBridge—where funds are being raised for a scholarship in Payton's name—she had been diagnosed with the H1N1 virus and meningitis after being admitted to hospital.
Meghan McCain, daughter of late senator John McCain, described Payton as "a wonderful, fearless, vibrant, intelligent young woman. Sending prayers to all of her family and friends during this darkness," she wrote.
Fox News anchors and guests, as well as colleagues and friends, paid tribute to Payton as news of her death broke.
"We are devastated and heartbroken by the news of Bre Payton's death today. She was kind, gentle, and joyful. Our only comfort is the knowledge that she is now peacefully resting in the arms of her Savior. We grieve her loss deeply, but rejoice in her eternal salvation in Christ," tweeted Federalist co-founder Sean Davis.
Fox Business Host Trish Regan wrote: "I am so saddened by this news. Bre was a frequent guest on my program—a smart, beautiful young woman with a brilliant future ahead of her. My heart goes out to all her family and friends at this difficult time. Her life was cut far too short. RIP Bre Payton."
After graduating from college in 2015, Payton had been employed as a staff writer by The Federalist, then appeared as a commentator on networks including Fox News and CNN.
This article was updated with tributes from Bre Payton's media colleagues.