Meeting With Zuckerberg on Trending Scandal Was 'Super Positive,' Says Conservative Attendee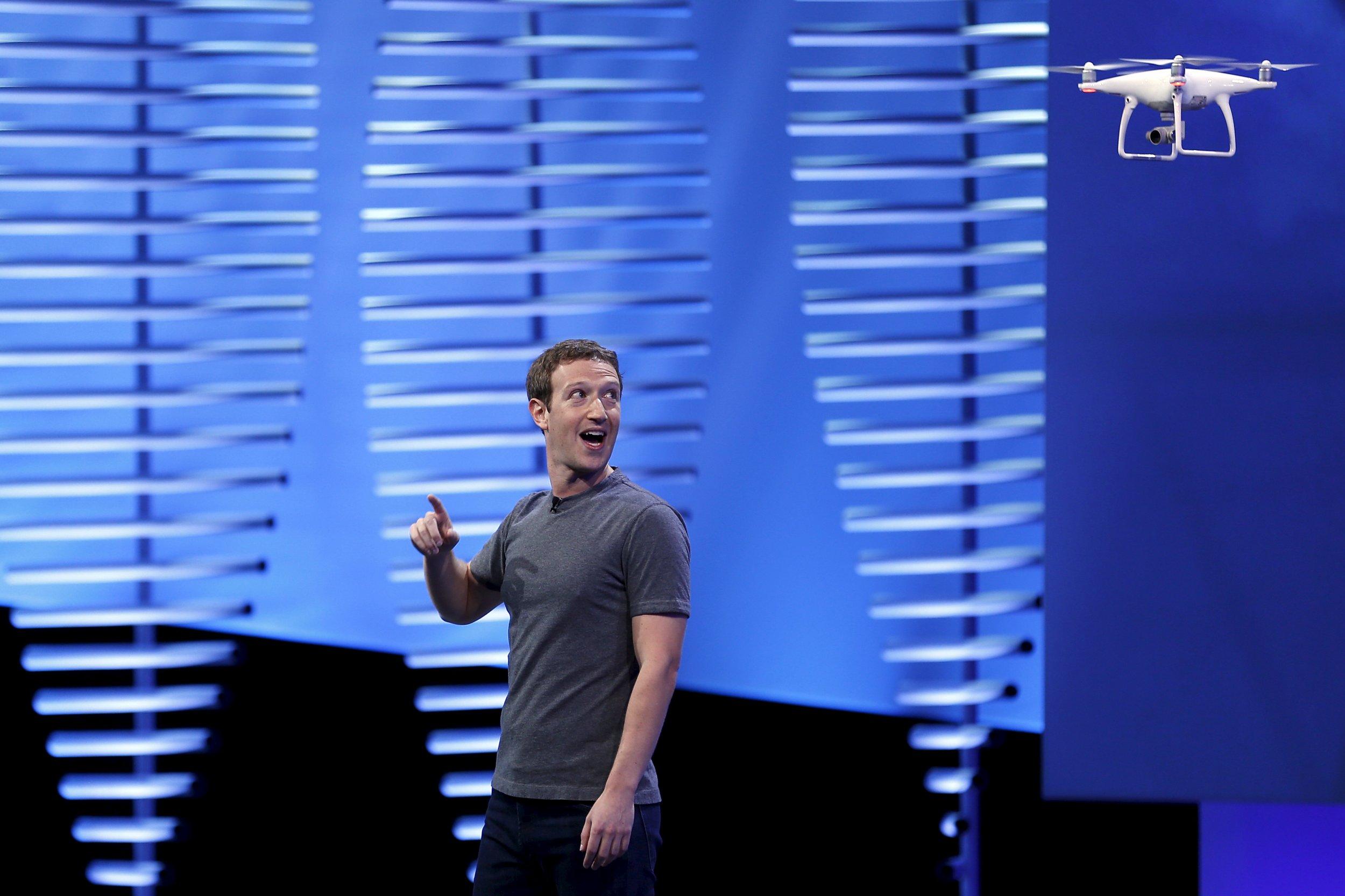 Oculus Rift headsets awaited 16 leading conservatives in the media when they entered Facebook's Menlo Park, California, headquarters on Wednesday afternoon and they all got to try the company's gaming platform. But the main prize was a long meeting with its billionaire founder Mark Zuckerberg to discuss how conservative voices are represented in the social network.
Zuckerberg invited "leading conservatives" to his campus after allegations that Facebook's Trending Topics curators blacklisted conservative news outlets in their platform while boosting liberal-leaning topics like Black Lives Matter. Dressed in his classic grey t-shirt and jeans, Zuckerberg played the gracious host in the conference room, according to David Bozell, the executive director for the conservative nonprofit called ForAmerica, who attended the summit. "He was very personable, very genuine," Bozell tells Newsweek hours after the meeting concluded.
"It was super positive," Bozell says. "One of the takeaways was that Facebook and conservatives share a common purpose. One of the conservative's core tenet is protecting freedom of speech, and Facebook is providing an outlet for people to practice it."
The contents of the meeting were off-the-record, and Bozell would not get into details about what, if anything, Facebook offered the group of 15, which included Glenn Beck and S.E. Cupp. Sheryl Sandberg, Facebook's chief operating officer and longtime Democratic supporter, and Peter Thiel, Facebook board member who will be representing Donald Trump as a delegate in the Republican convention, also sat in the meeting, according to Politico.
One of the reasons why the Zuckerberg summit drew so much attention was that there has been no precedent of Silicon Valley giants and conservative leaders convening for a common purpose. Bozell noted that Google or YouTube or any other tech companies have reached out to him or his fellow conservatives.
"Silicon Valley has a reputation for being liberal," Zuckerberg wrote on his profile page shortly after the meeting. "But the Facebook community includes more than 1.6 billion people of every background and ideology—from liberal to conservative and everything in between."
Other attendees chimed in to share Bozell's sentiments. "Very productive meeting at Facebook with Mark and team," tweeted CNN contributor and conservative columnist S.E. Cupp. "Strong commitments to address issues, as well as to work together on common goals."
Some disgruntled conservatives rejected their own invitation to Menlo Park, saying they didn't trust the company and that the conservatives attending were Anti-Trump.
"Facebook invited me, as a Very Important Conservative, to convey my Very Important Conservative Thoughts to them," mocked The Federalist founder Sean Davis in a column before the meeting on what the attendees might say afterwards. "They nodded their heads as they listened to my Very Important Conservative Opinions. And if they're smart enough to understand that I'm a Very Important Conservative with Very Important Opinions, that means I can trust them. And if I can trust them, then you should trust them."
Bozell says that he will be keenly monitoring if there will be any abnormalities in ForAmerica's traffic from Facebook, despite the goodwill he felt at Facebook. He also admits fear was involved not because of Zuckerberg but because of a scary Oculus Rift game he got to try out. (Bozell did not tell Newsweek what the title of the game was.)
"Oh man, I purposefully took the scary things [for Oculus]," Bozell says. "If you are scared of heights, that's the one."