A Conservative Fund Targets Investors Who Want To Avoid 'Woke' Companies
In 2018, Bill Flaig, an investment professional with more than two decades of experience, was researching whether he should create a pro-U.S. military stock index, an exercise that "triggered a deeper self reflection of my values," he explained.
Fast-forward to late last year, and Flaig instead created an exchange-traded fund (ETF) he dubbed the American Conservative Values ETF, which trades on the New York Stock Exchange and is a basket of S&P 500 stocks, minus the ones he deems so "woke" that they attack traditional values of free speech and individual liberty.
As of the end of September, the ETF boasts more than 5,000 investors and in its first 11 months it has nearly matched the performance of the S&P 500, which is up 33.54 percent compared to 33.12 percent for the ETF, which trades under the symbol ACVF.
"If the industry has to put me somewhere, I'm a socially conscious ETF—but that's putting a square peg in a round hole because they all lean left, while we lean right," Flaig told Newsweek.
While it's an an often-changing target, right now the ETF is "boycotting" 27 companies, though they are so huge they represent about 27 percent of the market cap of the S&P 500. The boycott list includes Walmart and Dick's Sporting Goods for their decisions to curtail the sale of guns and ammunition along with Apple, Walt Disney, Nike, Amazon.com, Starbucks and The New York Times for their general "hostility to conservatives."
And then there's the new-media giants, including Alphabet (parent of Google and YouTube), Twitter and Facebook, all of which are on Flaig's do-not-buy list "because they suppress conservative voices," he said. The ETF does own Fox Corporation (parent of Fox News), News Corporation (parent of the Wall Street Journal) and, begrudgingly, ViacomCBS, which Flaig deems less woke than its large-cap competitors like Disney and Comcast, parent of MSNBC.
"It's an unfortunate reality in the large-cap space; there's none that have pure conservative values, so we're in the position of just eliminating the ones that are most hostile to our values," said Flaig.
With those goals in mind, the ETF owns media company Discovery but boycotts AT&T for its ownership of WarnerMedia, parent of CNN. After WarnerMedia and Discovery merge, he says he will reevaluate and possibly pick up shares of AT&T while ditching shares of Discovery.
To inform his decisions, he periodically surveys conservatives via an opt-in poll. The latest one identified mostly companies he's already boycotting, a notable exception being Netflix, which is owned by the ETF even though the poll called it the fifth most hostile company to conservatives.
"Nobody wants to give up performance, so we have to be selective about who we boycott, because we want to behave like the S&P 500. We need the exposure to tech that Netflix gives us," he said.
"We need the market dynamic to change a bit, so that tech isn't driving returns as much as it is before we readdress that, but we know nobody in the conservative community likes Netflix," he added.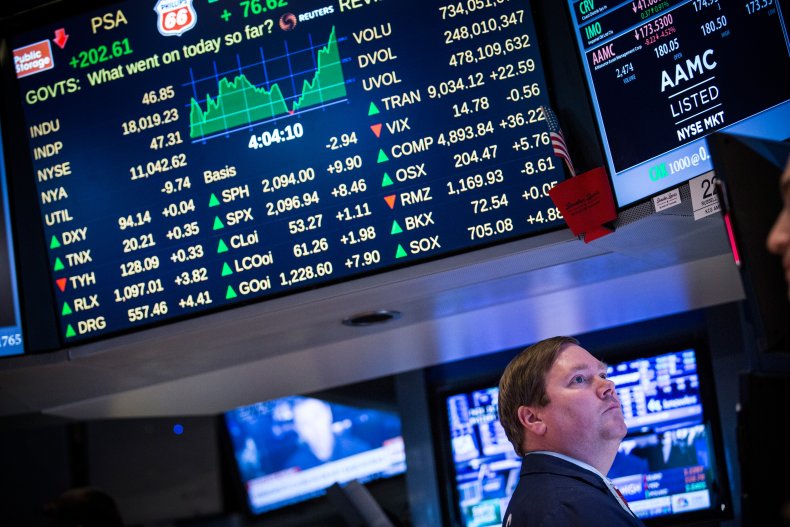 Some of his recent additions to his boycott list include Delta Airlines and Coca-Cola, which have derided the state of Georgia for its voting rights bill that critics say makes it more difficult for minorities to vote. Others include Bank of America, Loews and American Express because they allegedly teach their employees critical race theory and some of those lessons allegedly advocate for the abolishment of police.
Coca-Cola also ran into a buzz saw of criticism when it used a LinkedIn lesson that called on employees to "be less white." LinkedIn has since removed the lesson.
The ETF also recently boycotted Nasdaq Inc. after it said all its listed companies would need to submit annual reports proving they have at least two "diverse" members of their board, including women, racial minorities or members of the LGBTQ community, or explain why they do not. Separately on Thursday, a conservative group called the National Center for Public Policy sued the Securities & Exchange Commission for allowing Nasdaq to make such a requirement.
"We're the silent majority. Conservatives get upset periodically and there's a flash of anger but it never turns into anything," said Flaig. "I don't even think a lot of these companies believe in anything; they get a lot of pressure from the left so it's just the path of least resistance."
With $28 million under management, the American Conservative Values ETF is much smaller than its alleged counterparts in the so-called ESG space, which stands for environmental, social and governance, though Flaig notes that his ETF is above internal expectations thus far. Therefore, he's considering branching out.
"We're looking into a bond fund and an international fund, and maybe mid-cap and small-cap. But first we have to make sure the current one is successful," he said.