A conservative group based in New Hampshire posted an offer that has caused controversy and resulted in condemnation from the state's governor, the Associated Press reported.
In response to the state's Department of Education setting up a website to file teacher complaints, the New Hampshire chapter of Moms for Liberty tweeted, "We've got $500 for the person that first successfully catches a public school teacher breaking this law." In a follow-up tweet, the group referred to donations as "CRT Bounty's," referring to the concept of critical race theory.
Governor Chris Sununu publicly condemned the message. In an email to AP, spokesman Ben Vihstadt said that Sununu "condemns the tweet referencing 'bounties' and any sort of financial incentive is wholly inappropriate and has no place."
The events were spurred by the recent passing of a new law in the state that aims to combat the growing fear of critical race theory, a catch-all term for education that teaches systemic racism and other potentially divisive topics.
AP reported that Sununu signed the bill into law as part of the new state budget and that the law "would prohibit teaching children that they are inferior, racist, sexist or oppressive by virtue of their race, gender or other characteristics."
The new Department of Education website for teacher complaints consists of an online reporting form. Parents can fill out the forms, which will be sent to the state's Commission on Human Rights. If they determine that the conduct displayed was inappropriate, teachers could be punished by the state Board of Education.
The American Federation of Teachers New Hampshire also condemned the tweet and Education Commissioner Frank Edelblut on starting a "war on teachers." They asked Sununu to work with teachers to form an appropriate plan to teach racism and history in classrooms.
For more reporting from the Associated Press, see below.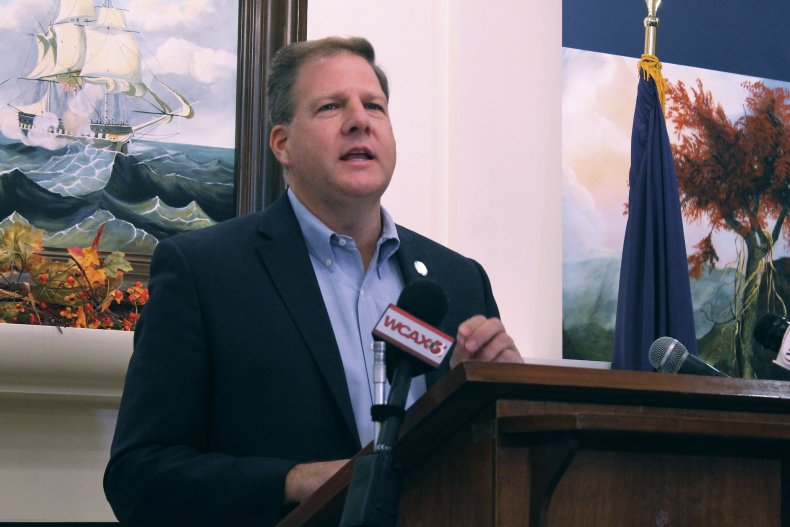 Sununu had opposed an earlier version of the legislation that echoed a Trump administration order and sought to ban discussion of "divisive concepts" in schools.
Edelblut offered mild criticism when asked this week about the tweets.
"I would encourage people to be very careful on social media," he said in an interview. "There's a lot of rhetoric on social media that is not helpful or constructive."
Republicans cast the law as an effort to strengthen anti-discrimination laws and said it would allow the teaching of such concepts in a historical context. But Democrats argue it will prevent teaching about implicit bias and structural racism and sexism.
"Our state is at a turning point. Do we allow these attacks to continue to drive good, caring teachers and administrators away from our schools? Do we value our schools as the community assets they are, or are they merely the Commissioner's political punching bags?" the association said in a statement.
Edelblut countered that the new reporting process protects teachers because it sets up a neutral process for resolving complaints. He likened it to similar systems set up to handle complaints against other licensed professionals, from lawyers and doctors to cosmetologists.
"The shock relative to the fact that this is a website that was provided seems inconsistent with what's happening in the rest of the professional world," he said. "Cosmetology doesn't view this as an attack on cosmetology because someone lets someone file a complaint."