Conservative House Republicans Furious at Boehner-Obama Deal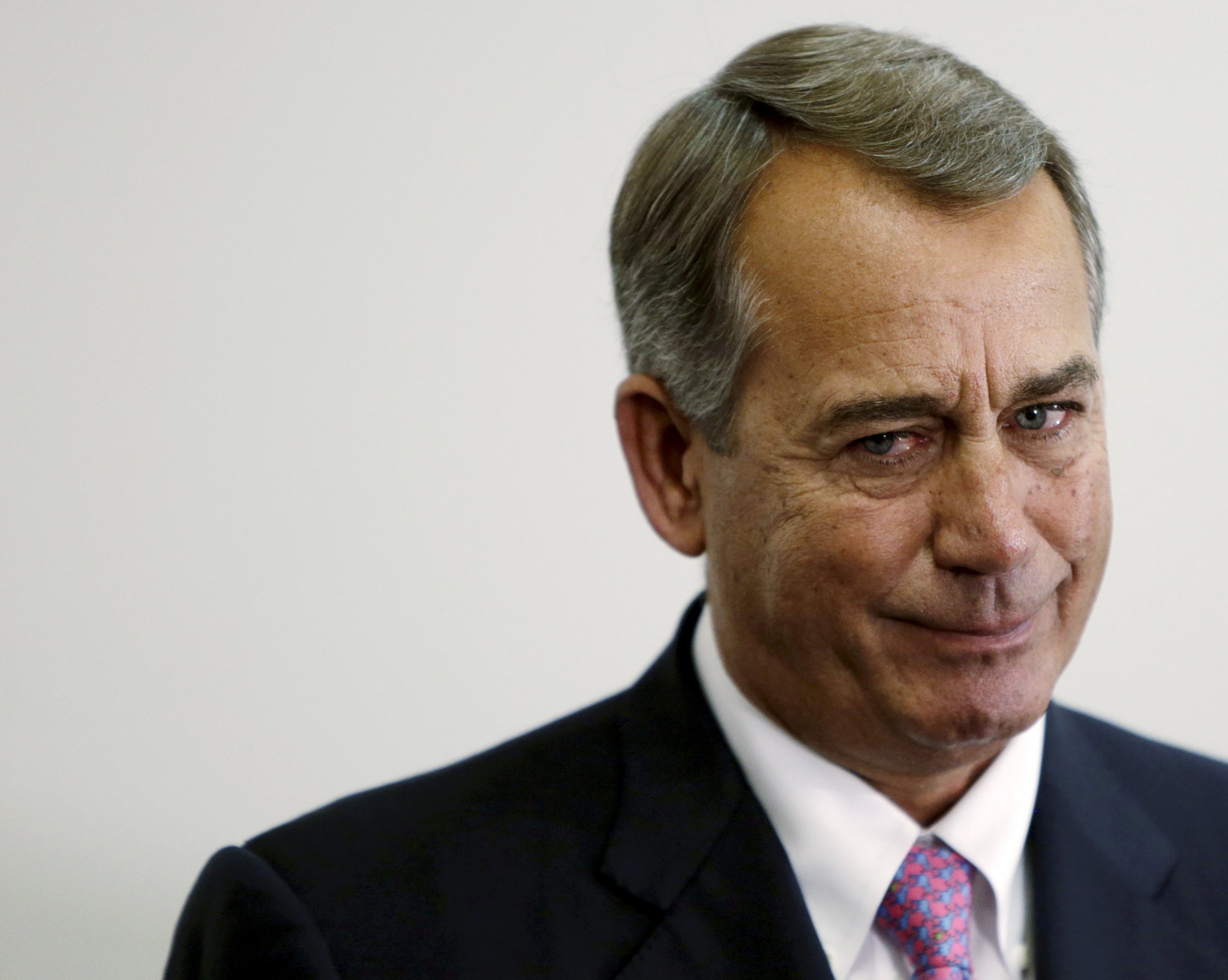 This article first appeared on The Daily Signal.
Just days before he leaves Congress, House Speaker John Boehner has once again managed to enrage conservatives. This time, it's a mega budget deal he struck with President Barack Obama—Boehner's attempt to "clean the barn" upon his exit.
"Based on what I know now, it appears the president got whatever he wanted," Senate Budget Chairman Jeff Sessions (R-Alabama) told Politico upon learning of the deal.
Details of the Bipartisan Budget Act were released after midnight and will be voted on as early as Wednesday. The deal would boost the $18.1 trillion debt ceiling by at least $1.5 trillion. It also increases spending by at least $80 billion, busting the budget caps put in place in 2011.
Three grass-roots conservative groups—Americans for Prosperity, Club for Growth and Heritage Action for America—were quick to pounce and denounce the deal.
"In Washington, cleaning the barn is apparently synonymous with shoveling manure on the American people," said Mike Needham, chief executive of Heritage Action. "John Boehner is clearly a rogue agent negotiating on behalf of well-connected special interests, not the voters that gave him the gavel."
Sessions, along with other conservatives, questioned what business Boehner had even negotiating a deal, with his departure imminent. "What does Boehner got to do with it?" he asked.
Other lawmakers suggested it was time for Boehner to turn over the reins to Representative Paul Ryan (R-Wis.), the presumptive favorite to become House speaker later this week.
"I think it would be a wise idea for us to just move forward and let Ryan start negotiating this stuff," Representative Raul Labrador (R-Idaho) told Roll Call. "I don't think it's a good idea for us to be doing this right now."
Members of the House Freedom Caucus, including Labrador, were among the most vocal critics of the deal. Those same members forced Boehner into early retirement after a series of policy fights over the past four years.
"To me, it's business as usual for Speaker Boehner," Representative John Fleming (R-La.), another Freedom Caucus member, told Roll Call.
Added Representative Justin Amash (R-Mich.), "We're supposed to be part of the process, and if the outcome is more conservative or more liberal, so be it. But allow us to participate in the process and let the House determine the outcome through the votes."
Freedom Caucus members have cited Boehner's disregard for "regular order"—a process that includes passing bills through committees—as one of their biggest complaints about his tenure. Those concerns were once again center stage on October 26, and not just among the House's conservative wing.
House Budget Chairman Tom Price (R-Ga.) reportedly clashed with Boehner at a GOP meeting on October 26. Fleming described the episode to Roll Call: Price "got up and said, 'With all due respect, I worked on this for months, and I was told by leadership to stand down.' And so we got a real moment of candor there and transparency."
Not all Republicans panned the deal. Representative Darrell Issa (R-Calif.), who flirted with a run for speaker, suggested it would pass muster. "Members are cautiously supportive, but they have a lot of questions," he told Roll Call.
"I think that we could move forward with this," Senator John McCain (R-Ariz.) told Politico. "It averts a shutdown. It puts any of these problems into two years from now, and so I think it's the best deal we can get."
But some of McCain's colleagues, who traditionally align with the leadership, voiced caution.
"I have some concerns," Senator Rob Portman (R-Ohio) told CNN. "You hope that in a debt limit context that you actually reduce spending. That's the idea...as you raise the debt limit, deal with the underlying debt crisis that we have."
Senator David Perdue (R-Ga.) told Politico, "These last-minute deals make me very nervous."
And Senator Tim Scott (R-S.C.) added, "Looking at the information that we've gathered so far, I'm not necessarily in a position where I think that's in the best interest of our country going forward..... It's just hard to justify that we're not figuring out how to clamp down on spending."
Meanwhile, conservative groups vowed to keep pressure on lawmakers. In a joint statement, Club for Growth President David McIntosh and Heritage Action's Needham said, "It represents the very worst of Washington—a last-minute deal that increases spending and debt under the auspices of fiscal responsibility. If this deal moves forward, it will undermine efforts to unite the party by those promising to advance serious policy reforms."
With the election of a new House speaker set for October 28, Republicans are now facing two monumental decisions in the coming days. Who will lead the House? And what to do about the mammoth budget deal?
Rob Bluey is editor-in-chief of The Daily Signal, the news organization of the Heritage Foundation.