Twenty-three media personalities from both the political right and left have joined forces to sign a letter to Walmart urging the retailer to reverse its decision not to sell the DVD and Blu-ray discs of No Safe Spaces, last year's most successful theatrical political documentary, in its brick-and-mortar stores.
The film, which stars comedian and podcast host Adam Carolla and conservative commentator and radio talk show host Dennis Prager, is mostly about free speech. But the documentary also touches on race relations—topics that the letter's signees suggest are obviously timely as protests continue over the killing of George Floyd.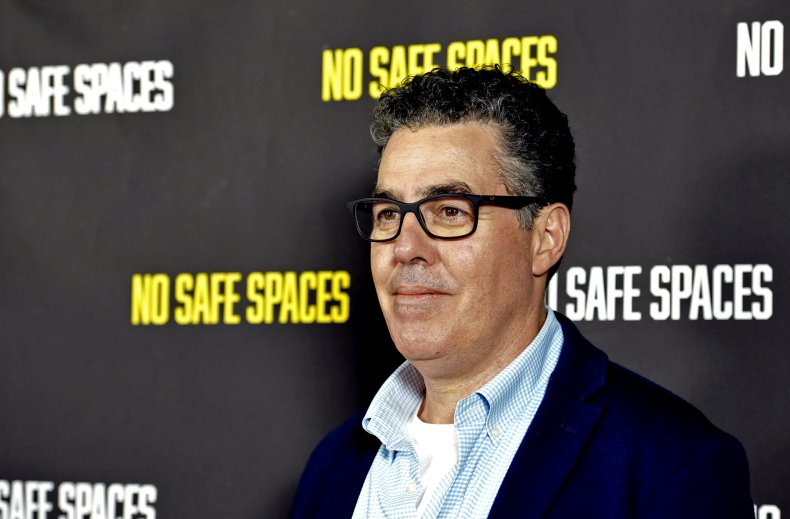 Among the signatories are journalist and commentator Megyn Kelly, activist Robert F. Kennedy Jr., CNN contributor and former President Barack Obama special advisor Van Jones, attorney Alan Dershowitz, former U.S. Attorney General Edwin Meese who served under President Ronald Reagan, talk show host Dave Rubin, singer-activist Pat Boone, Daily Wire founder Ben Shapiro, Christian commentator Dr James Dobson and former Republican Governor Mike Huckabee of Arkansas. Dershowitz, Jones, Rubin and Shapiro all appear in the film.
The letter to Walmart CEO Doug McMillon begins by praising the company he runs before adding: "We were disappointed" over your decision not to sell "a film about the importance of free speech" at stores. The letter points out that the $1.3 million the film made at the box office was more than any other political documentary made in 2019, then adds: "A cursory check of a local Walmart store shows that in fact your stores carry numerous movies including documentaries that have done far less business than No Safe Spaces."
Both Prager and Carolla have accused Walmart of political bias, which the company has denied.
Walmart declined to comment on the letter to Newsweek but reiterated a previous statement, which read: "Walmart works hard to meet the needs of its customers by providing a broad assortment of products to choose from. The DVDs sold in our stores and Walmart.com are based off data-driven customer insights and the content does not reflect the views of Walmart or its associates."
In a statement to Newsweek, Carolla and Prager thanked those who signed the letter, who also included MyPillow founder Michael Lindell, Capital Research Center president Scott Walter and actress Alana Stewart. They noted, "History will admiringly recall the good people of all political persuasions who signed this letter. How history will judge Walmart depends on Walmart."
No Safe Spaces is expected to be released on DVD and Blu-ray Sept. 15 by Mill Creek Entertainment, which declined to comment on Walmart's refusal to sell the discs.