Conservative Pastor Says Greta Thunberg Is 'Psychologically Disturbed,' Possessed by 'Demonic Spirits' and 'Needs Jesus'
A conservative evangelical pastor has proclaimed that climate activist Greta Thunberg is "the most iconic picture of the death of the west" who may be possessed by a "demonic spirit," after being outraged that the teen was named Time magazine's 2019 Person of the Year.
"Friends, this is it," said pastor Kevin Swanson on Monday's edition of his evangelical Generations Radio podcast. "This is the unravelling of the western world. This is what it looks like."
Swanson also made disparaging remarks about the appearance of the 16-year-old, who he mockingly dubbed "the prophetess of the new age." He claimed Thunberg, who has Asperger syndrome, is "psychologically disturbed."
"Her face is contorted in a horrible, horrible shape," claimed Swanson. "But whatever the case, she does have these psychiatric disorders and I guess that's no secret, that's been around."
The pastor also insisted that the "disturbing" young climate change activist was being used by "other demonic spirits" to take control of the world.
"I have to say, there's something very disturbing about the appearance of and the presentation of this Greta Thunberg," he said. "Now she's being trotted out in front of the others, the other demonic spirits are using her to lead the world, wherever it's going. I don't know where this world is going."
Swanson used Bible passages to illustrate his arguments. One compared Thunberg to a boy whose "demonic spirit" was said to have been driven out by Jesus. Another referenced a warning about civilization being harmed when children become insolent "oppressors" while women "rule over" society.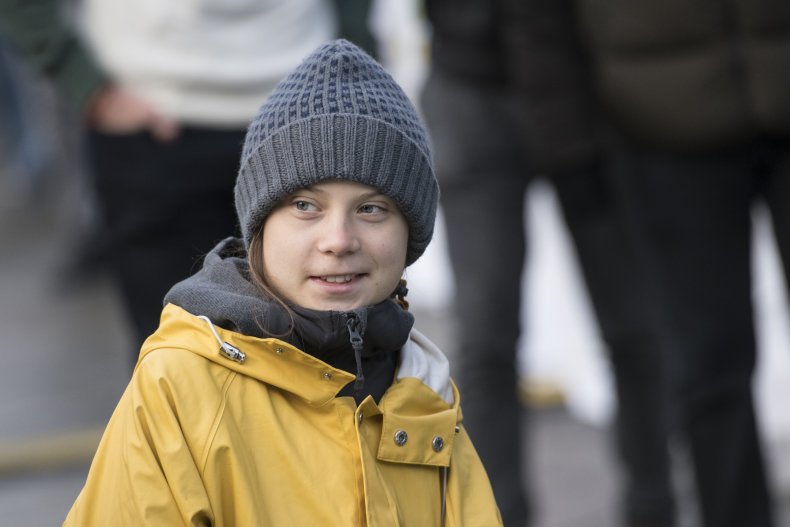 Thunberg's view that climate change is threat to earth caused by humans, which is in line with the scientific consensus, clashes with the minority denialist opinion held by Swanson. An episode of his radio show from five days earlier promoted discredited theories denying climate change.
"Friends, if this isn't a quintessential demonstration of the death of the west, of what an entire empire, what multiple empires look like at the verge of collapsing, this is it," he claimed. "It's ridiculous. On the one hand, we want to be compassionate with Greta. I truly believe that Greta needs Jesus and short of her coming to Christ, I don't know what is going to happen to this young lady. It's sad to watch her. It's a sad to see her in the condition that she is in."
Swanson was appalled that Time would name Thunberg Person of the Year, and later decried what he referred to as society's "fetish" for youth. He claimed that allowing young people to develop culture or "establish music tastes" will lead to "entire empires" being destroyed and "imploded." The notion of women taking leadership roles in politics also seemed to greatly trouble Swanson.
The Colorado-based Swanson has previously been known for his vociferous anti-gay rhetoric, which has included speaking in favor of the death penalty for homosexuality. He has made multiple claims that terrorist attacks and natural disasters are punishment from God for "sins" related to LGBTQ people. He once claimed that the movie Frozen was being used to convince children to become gay and accept bestiality.
Swanson is also a self-styled authority on homeschooling. His website lists qualifications which include having "homeschooled himself in the 1960s and 70s."