One booth at the Conservative Political Action Conference (CPAC) in Dallas featured a man posing as a detainee from the January 6, 2021, Capitol riots in a mock cell, according to attendees of the event.
Freelance journalist Laura Jedeed shared a video of the exhibit on Twitter Friday, calling it "the most astonishing thing I have ever seen." She explained that visitors at the booth were given a silent disco headset that played testimony from people arrested in connection to January 6.
Jedeed said that while viewing the display, she watched the man weep and tally days on a chalkboard. Her video had received 1.2 million views by publication time.
In another tweet, a photo of the man shared by Jedeed showed that he was wearing a red "Make America Great Again" hat, and the chalkboard bore the message: "Where is everyone?" Several journalists, including WUSA reporter Jordan Fischer, identified the man in the mock jail cell as Brandon Straka.
As of July 6 this year, which marked 18 months since a mob of former President Donald Trump's supporters stormed the Capitol in an effort to halt the certification of the 2020 election results, more than 855 people had been arrested across all 50 states and the District of Columbia, according to the Justice Department. While the January 6 attack faced international condemnation, some people have defended those detained in connection to the Capitol riot.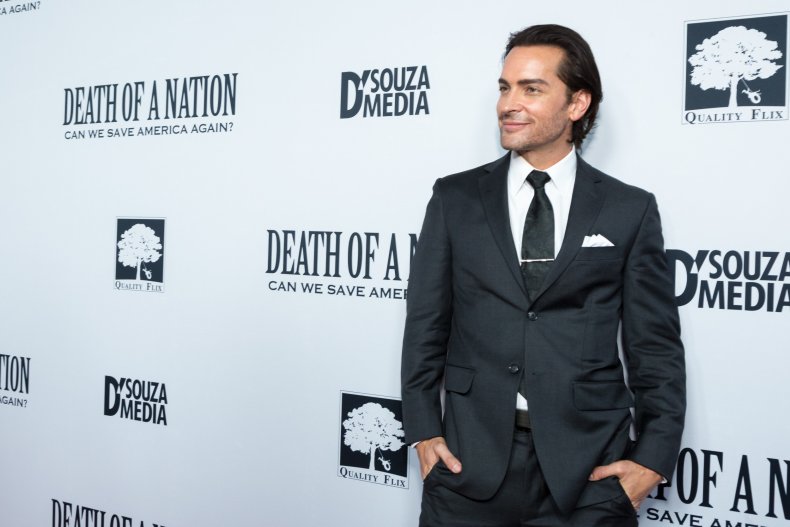 In April, Trump vowed at a North Carolina rally to seek "justice for the January 6 prisoners," comments that were met with applause. Georgia Representative Marjorie Taylor Greene also described January 6 inmates at a D.C. jail last year as "political prisoners of war."
Straka is the founder of the #WalkAway Campaign, which describes itself as a grassroots movement from "former liberal" Straka that "encourages and supports those on the Left to walk away from the divisive tenets endorsed and mandated by the Democratic Party of today." He was listed as one of the speakers at a CPAC session on Friday titled "You're Next: The Rise of the Democratic Gulag."
In January this year, Straka was sentenced to three years of probation, including three months of home detention, after pleading guilty in October 2021 to disorderly conduct in connection with the Capitol riot.
Court filings that were unsealed in July reportedly said that Straka provided "significant information," including about others involved in the riot, in interviews with the FBI after his arrest, WUSA reported.
Newsweek reached out to Straka for comment.