Conservative and Progressive Senators Come Together in Bid to Keep Daylight Saving Time Year-Round
Days before most of the U.S. was set to again "spring forward" into daylight saving time, Republicans and Democrats in Washington, D.C. joined together to help states do away with the biannual time shifts.
Sen. Marco Rubio (R-Fla.) on Tuesday reintroduced the Sunshine Protection Act, a bill that would allow states to adopt daylight saving time permanently. Rubio was joined a group of bipartisan colleagues including Republican Senators Rick Scott (Fla.), Roy Blunt (Mo.), Cindy Hyde-Smith (Miss.), Jim Lankford (Okla.) and Democratic Senators Ron Wyden (Ore.), Ed Markey (Mass.) and Sheldon Whitehouse (R.I.).
Florida passed a bill to adopt daylight saving time permanently in 2018, while several other states have made similar moves in recent years. However, federal law currently only allows states to opt out of daylight saving time. Arizona and Hawaii are the only states that have permanently done away with seasonal time changes using the current rules, with both exclusively using standard time.
"The call to end the antiquated practice of clock changing is gaining momentum throughout the nation," Rubio said in a statement. "Studies have shown many benefits of a year-round Daylight Saving Time, which is why the Florida legislature voted to make it permanent in 2018. I'm proud to reintroduce this bipartisan bill to make Daylight Saving Time permanent, and give our nation's families more stability throughout the year."
"The Sunshine Protection Act takes a common-sense step to provide some much-needed stability for families in Oregon and across the nation," added Wyden. "Springing forward and falling back year after year only creates unnecessary confusion while harming Americans' health and our economy. Making Daylight Saving permanent would give folks an hour back of sunshine during the winter months when we need it most."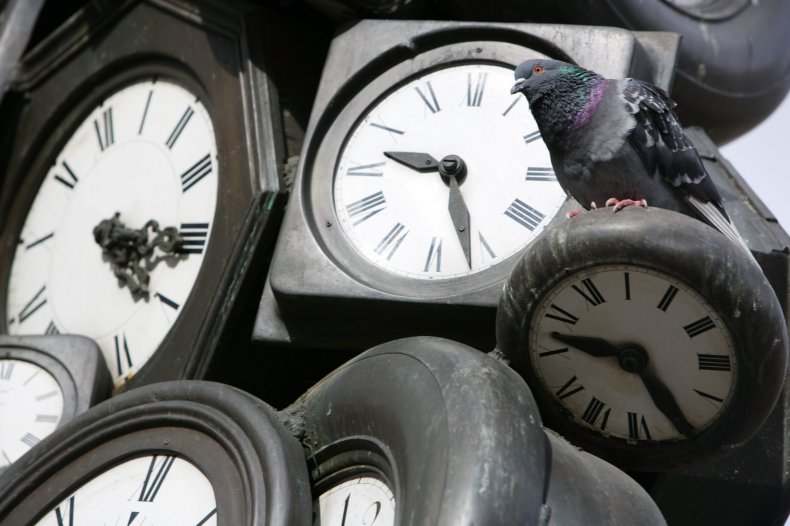 Proponents of permanent daylight saving time believe that an additional hour of nighttime light could reduce depression and save on energy consumption, while helping to minimize pedestrian collisions with cars. Multiple studies have also found that risks for ailments like strokes and heart attacks are higher in the days after a time change.
Although efforts to adopt daylight saving time permanently have been far more popular in recent years, medical experts have largely favored using only standard time instead, reasoning that it matches the body's natural circadian rhythm more closely.
Regardless of which system is adopted permanently, the public seems to be in favor of doing away with the time shifts. A July 2020 poll from the American Academy of Sleep Science found that 63 percent of Americans are in favor of eliminating seasonal time changes, with only 11 percent in favor of keeping them.
Daylight saving time in the U.S. begins with a one hour "spring forward" at 2 a.m. local time on the second Sunday in March, which falls on March 14 in 2021. It ends with a "fall back" hour at 2 a.m. local time on the first Sunday in November, coming on November 7 in 2021.