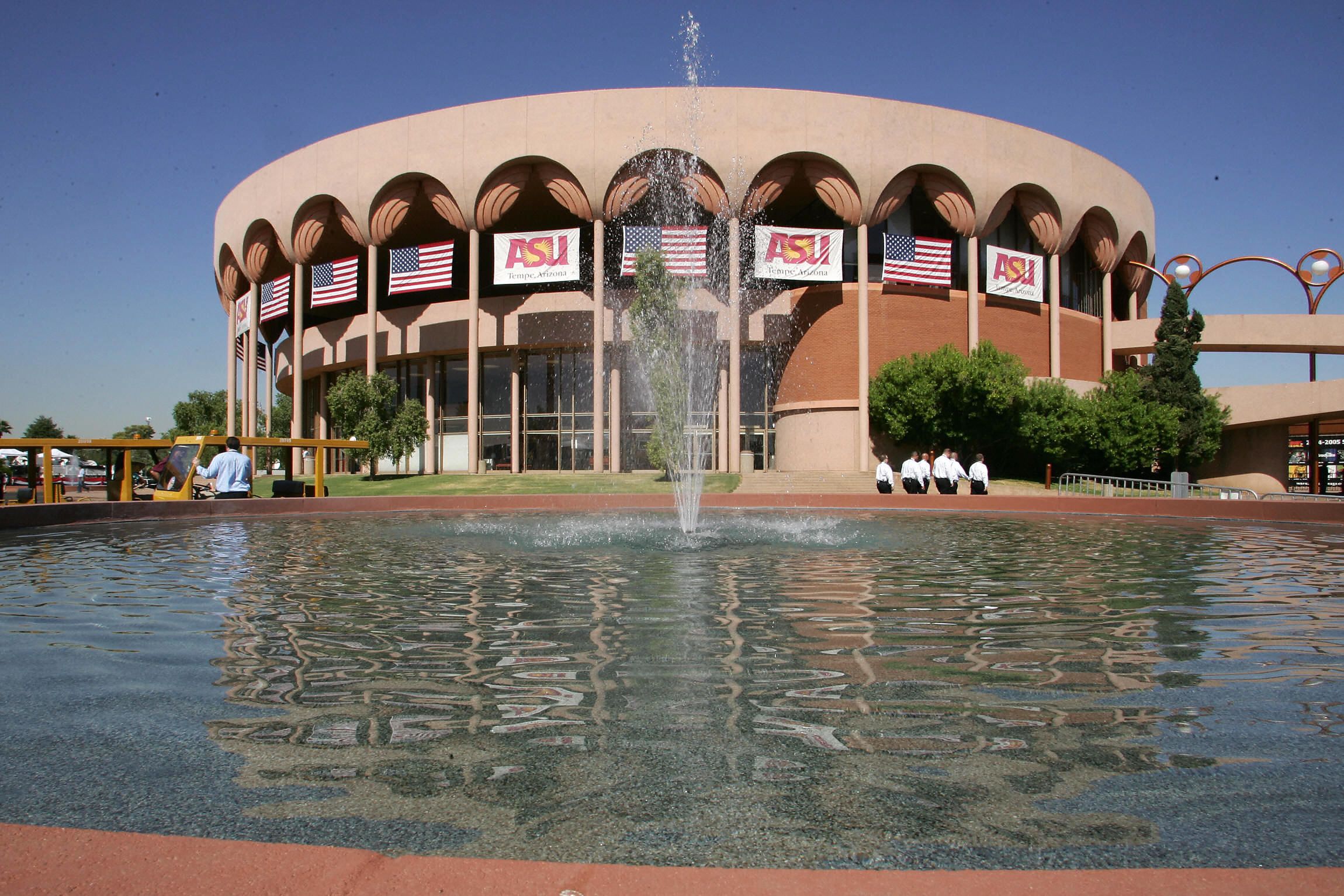 The leaders of an Arizona State University conservative student group apologized after former members revealed individuals belonging to the organization had made anti-Semitic, racist and homophobic comments in chats.
Leaders of College Republicans United said during a Monday meeting that they "condemn to the highest degree any behavior involving racism, anti-Semitism or any level of discrimination to any group whatsoever," The Arizona Republic reported.
The statement followed a Phoenix New Times report last week showing inflammatory statements posted between members. The conversations had been compiled in a document by former members of the group, who wrote that CRU, which split from the school's College Republicans, is "filled with white nationalists and neo-Nazis posing as principled conservatives and Republicans."
The members wrote that "we are writing this letter to draw your attention to the deeply unsettling, very alarming direction that this ASU student organization has gone in over the last few months."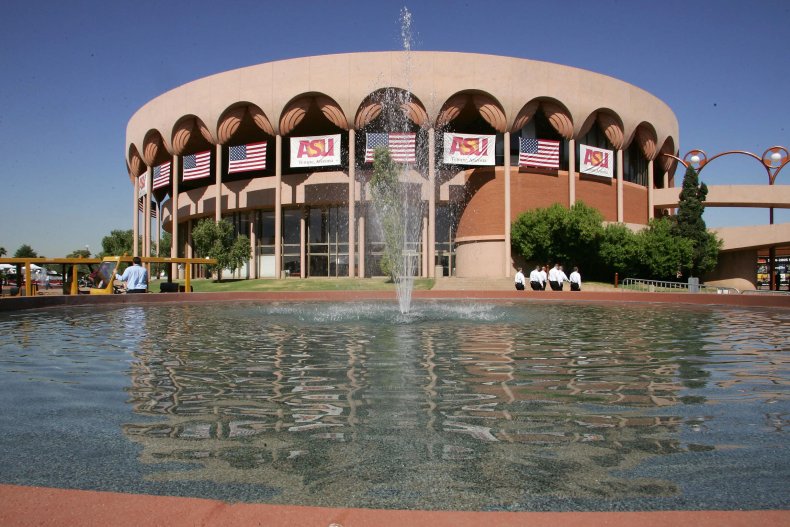 The chats show club founder Richard Thomas, an ASU senior, expressing racist and homophobic views. Republicans United, which oversees CRU at ASU, did not respond when asked for Thomas's direct contact information. Thomas did not respond to an inquiry sent over Facebook messenger. Republicans United said that it was holding a press conference Tuesday at 2 p.m. local time on the ASU campus.
In one chat, Thomas appears to call rapper Childish Gambino a "degenerate monkey filth." In another, he writes that he views homosexuality as a "deformity."
"I don't believe homosexuality or this level of degeneracy is biological it's a choice the ancient Spartans were all f**king each other because it was in the culture same thing for feudal Japan a lot of them were bisexual," he wrote. "I look at it like how being bipolar or chemically imbalanced is not natural it's a deformity."
In a separate conversation, Thomas posts a video titled "Murdoch Murdoch Parkland NRA re-upload." The YouTube link included in the chat leads to a page that says "This video has been removed for violating YouTube's policy on hate speech."
He also wrote "Remind me why we can't have a eugenics policy again?" along with a video of a girl who has Rett syndrome.
Thomas told the New Times that "you have a political narrative that you're trying to push that a college club at ASU which supports free speech and moderate conservatism is actually far right."
A release by Republicans United and College Republicans United said that the former members who had leaked the chats had spread anti-Semitic statements. The group published images of Jews, joked that Hitler killed himself because "Jews sent him the gas bill" and promoted a conspiracy theory about "the lizard people who control the Jews."
The organizations described the leaking of chats as a smear orchestrated by members who quit the organization after discovering they could not win leadership positions.
The groups called the publication of former communications "blackmail attempts on our student organization by people removed from CRU" and attempted to discredit the Phoenix New Times as a "far-left" outlet that published a "hit piece."
"College Republicans United should be judged on the public work we have done, judge us on our accomplishments and failures. Don't judge us based on private conversations that were said to former members who had the ill intentions of using blackmail on club members," the statement said.
Thomas talked about the split from the campus College Republicans organization while speaking last year to ASU's student-run publication, The State Press.
He described College Republicans as "more of an establishment kind of conservative group." He noted tensions between CRU and College Republicans, saying "there's definitely a schism between the Trump republicans, the ones that got him elected and (are) radically for him, and the ones that were within the Jeff Flake, Lindsay Graham, John McCain branch."
The organization did not immediately respond when asked about the split between the groups.