Swing State Paper the Latest Conservative Outlet to Endorse Hillary Clinton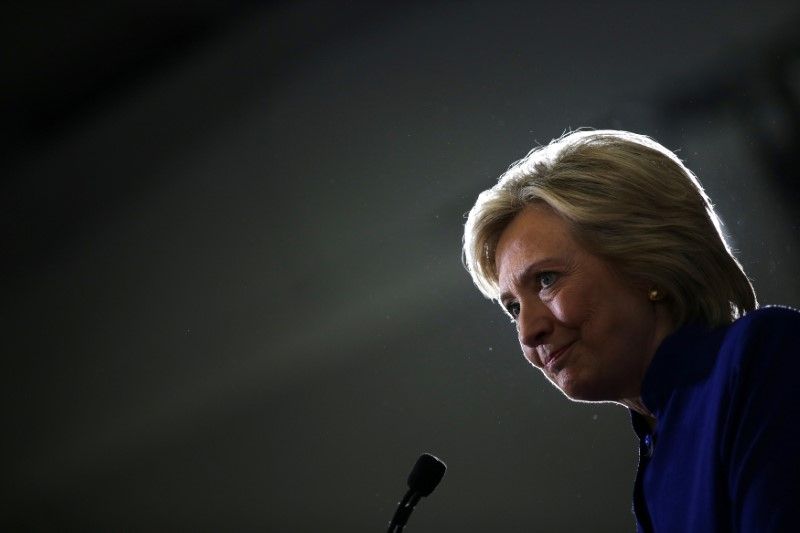 Another Republican-leading editorial board is asking its readers to support Hillary Clinton.
The Cincinnati Enquirer on Friday night became the latest Republican-supporting major media outlet to argue against a Donald Trump presidency, with the endorsement coming in the crucial swing state of Ohio, where Trump holds a small lead over his Democratic rival. Trump and Clinton will face off Monday night in the first debate of the general election season.
"The Enquirer has supported Republicans for president for almost a century—a tradition this editorial board doesn't take lightly. But this is not a traditional race, and these are not traditional times. Our country needs calm, thoughtful leadership to deal with the challenges we face at home and abroad. We need a leader who will bring out the best in all Americans, not the worst. That's why there is only one choice when we elect a president in November: Hillary Clinton," the Enquirer's editorial board wrote.
The paper faulted Clinton's "lack of transparency" and "poor judgment" in using a private email server but its "reservations about Clinton pale in comparison to our fears about Trump.
"Trump brands himself as an outsider untainted by special interests, but we see a man utterly corrupted by self-interest. His narcissistic bid for the presidency is more about making himself great than America," the editorial board wrote.
The Enquirer's joins the Houston Chronicle and Dallas Morning News as traditionally conservative media outlets that cannot abide a Trump presidency. The Chronicle labeled the Republican candidate a "danger to the republic" in endorsing Clinton, while the News called the Democratic nominee the "only serious candidate on the presidential ballot."
While not surprising, Clinton also earned the support of the New York Times, which made its endorsement Saturday afternoon. The Times pitched its editorial at readers who may be wary of Clinton, arguing that she is best qualified to handle America's challenges, while branding Trump the "worst nominee put forward by a major party in modern American history.
"Through war and recession, Americans born since 9/11 have had to grow up fast, and they deserve a grown-up president. A lifetime's commitment to solving problems in the real world qualifies Hillary Clinton for this job, and the country should put her to work," the Times editorial board wrote.
Trump has yet to receive a major endorsement in the general election cycle but did win some support in the primaries. In a much-mocked editorial, the New York Observer, owned by son-in-law Jared Kushner, argued for Trump to lead the Republican Party in order to "make America great again.
"It is not merely a political slogan; it is a vision and an attitude. It depends not on 14-point proposals or an SAT-like cramming of policy details. It depends on faith and leadership. Faith that Americans have the will to craft a brighter future, and the leadership to make it happen," the Observer's editorial board wrote in April.
Swing State Paper the Latest Conservative Outlet to Endorse Hillary Clinton | U.S.