Tomi Lahren Doubles Down On and Explains Her Opposition to Alabama Anti-Abortion Law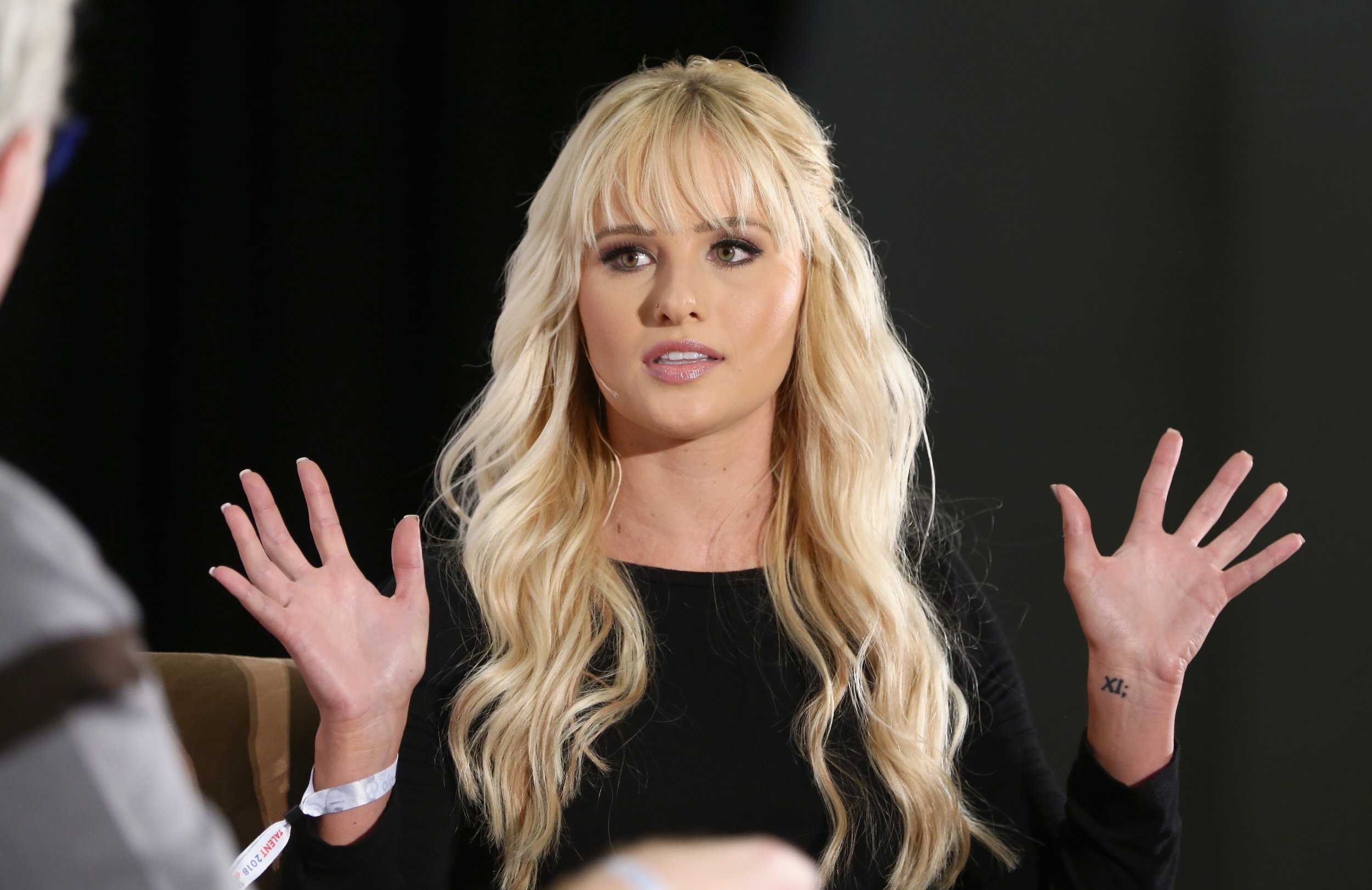 Days after openly breaking from many of her conservative colleagues and publicly criticizing Alabama's new, heavily restrictive anti-abortion law, conservative commentator Tomi Lahren has published a new op-ed expanding on why she is going against the GOP grain in this matter.
Alabama Governor Kay Ivey signed the bill, which effectively bans the procedure in the state and contains no exceptions for rape or incest, into law Wednesday, setting off a nationwide uproar over what is widely considered to be the strictest anti-abortion law in the country.
Lahren, one of the most prominent voices in conservative media, first expressed her departure from many other anti-abortion Republicans on Twitter, declaring that the "Alabama abortion ban is too restrictive. It doesn't save life, it simply forces women into more dangerous methods, other states or countries."
Amid backlash from her conservative peers for that Tweet, Lahren on Saturday delivered an op-ed for Fox News explaining stance on abortion rights.
"I don't believe the government does many things well, including regulating health care," the 26-year-old wrote. "If the pro-life movement really wants to support women to ultimately choose life when making the most difficult decision they've ever had to make, do you really think a government mandate is the way to do it?"
In a nod to her conservative supporters, Lahren advocated for reducing the incidence of abortion through referrals to "crisis pregnancy centers" and "churches" rather than through outright prohibition.
Crisis pregnancy centers are typically religiously-affiliated institutions that counsel women who may be considering an abortion away from the procedure and into going through with their pregnancy. These centers have been accused of marketing their services deceptively by initially leading potential clients to believe that they are an abortion provider.
California passed a law in 2015 that required crisis centers in the state to more fully disclose their services, but that regulation was enjoined by the Supreme Court last year, and litigation over the disclosures remains ongoing in the lower courts.
In her new column, Lahren cited statistics showing that outlawing abortion "does not prevent it" and added that restrictions generally serve to make the procedure "unsafe and usually unsupervised."
"Does that seem like the answer?" she asked her supporters.
Lahren apparently has a different view of the politics of abortion than many of her conservative peers, who see abortion restrictions as a galvanizing issue for the evangelical right. According to her, an attempt to use these statewide bans as a vehicle for the Supreme Court to overturn Roe v. Wade would "be the nail in the coffin of Trump 2020."
"And to the pro-choice conservatives out there who feel they can't speak up on this for fear of being called a 'fake conservative,' a 'baby killer' or anything else, I encourage you to find your voice and use it," Lahren said. "The great thing about the conservative movement is that we welcome differences of opinion, or at least we should."