Conservatives Call Out Patagonia's Georgia Donation by Pointing to Its Factories in China
Conservatives are hitting back at Patagonia over its criticism of Georgia's new voting law by pointing to its factories in China.
The outdoor clothing company announced Monday it would be donating $1 million to multiple voting-rights groups in Georgia, including the Black Voters Matter Fund and the New Georgia Project. The contributions are a direct response to the state's new voting law, which imposes restrictions in the wake of several Republican losses in the 2020 elections.
Patagonia CEO Ryan Gellert urged other corporate leaders to do the same, arguing that their communities "will have a more equitable chance to thrive when they have the ability to participate in the direction of our great country."
"I call on fellow CEOs to join in denouncing these attacks on our democracy and to do more than make a corporate statement," Gellert wrote. "The strength of our democracy depends on every vote being counted everywhere, and we must protect access to the ballot box."
Dana Loesch, a conservative television personality and former National Rifle Association spokeswoman, fired back at Patagonia by pointing to its manufacturing in China.
According to Patagonia's website, it has five factories in China and several mills.
"If @patagonia gave one actual F about voting rights they'd close their Chinese manufacturing — but that would require a sacrifice beyond this lame corporate virtue signaling. BTW — how much $ from your $129 rompers do the low paid workers in a non-voting communist country get?" Loesch wrote on Twitter.
Loesch also linked to a 2013 article published by Patagonia in which it discusses why it makes products in China. At that time, the company had 13 factories in the country and nine factories in the U.S.
"We've made the choice not to disengage from countries on the basis of their policies. We believe in choosing factories wisely and in constructive engagement with others to lobby or work for change," the article said. It added that China "has been rightly and roundly criticized for all sorts of shortcomings."
In July 2020, Patagonia announced it was exiting the Xinjiang region of China because of concerns about forced labor and other human rights abuses against the Uyghurs and other ethnic minorities.
"We have also communicated to our global suppliers that both fiber and manufacturing in Xinjiang is prohibited," the company said in a press release.
Guy Benson, an editor at the conservative site Townhall.com, reposted Patagonia's Georgia announcement with a caption saying, "Talk is cheap, but Chinese labor is cheaper. Please applaud our preening.'"
In response to the criticism, Patagonia's head of global communications, Corley Kenna, told Newsweek: "Supporting a strong democracy is foundational for all the work we do at Patagonia. We aren't interested in distractions from the fundamental truth that our democracy works better when we all participate and that democracy scored a major victory in November when nearly two-thirds of eligible voters cast a ballot and there was no evidence of widespread fraud."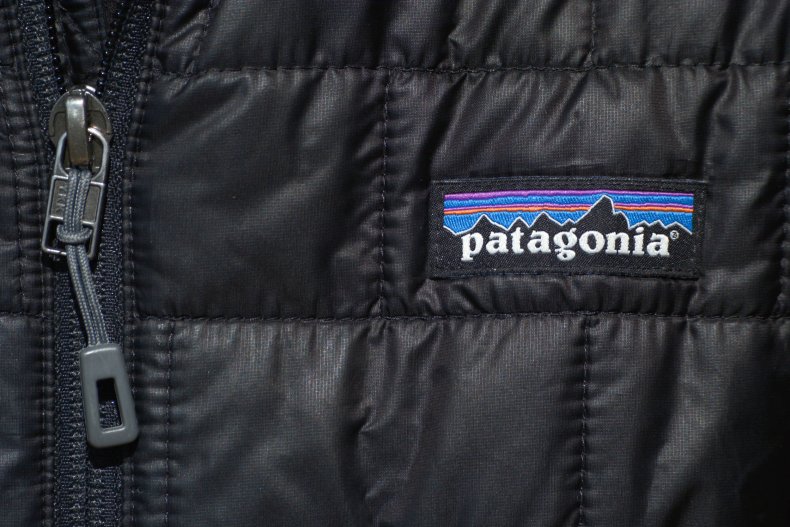 Patagonia isn't the only company to voice opposition to Georgia's new voting law.
Coca-Cola CEO James Quincey said he wanted to be "crystal clear" that his corporation is "disappointed" in the legislation. Delta Air Lines, the state's largest private employer, called the law "unacceptable" and "based on a lie."
MLB was one of the first to hit back economically at the state, deciding to relocate its 2021 All Star Game from Atlanta to Denver.
Senate Minority Leader Mitch McConnell on Monday warned of "serious consequences" to businesses that have spoken out against the voting law. McConnell also told them to "stay out of politics," except for providing campaign contributions.
Georgia Governor Brian Kemp has said the voting law is "worth" boycotts and lawsuits against his state.