Conservatives Sweep to Unexpected Victory in U.K. Election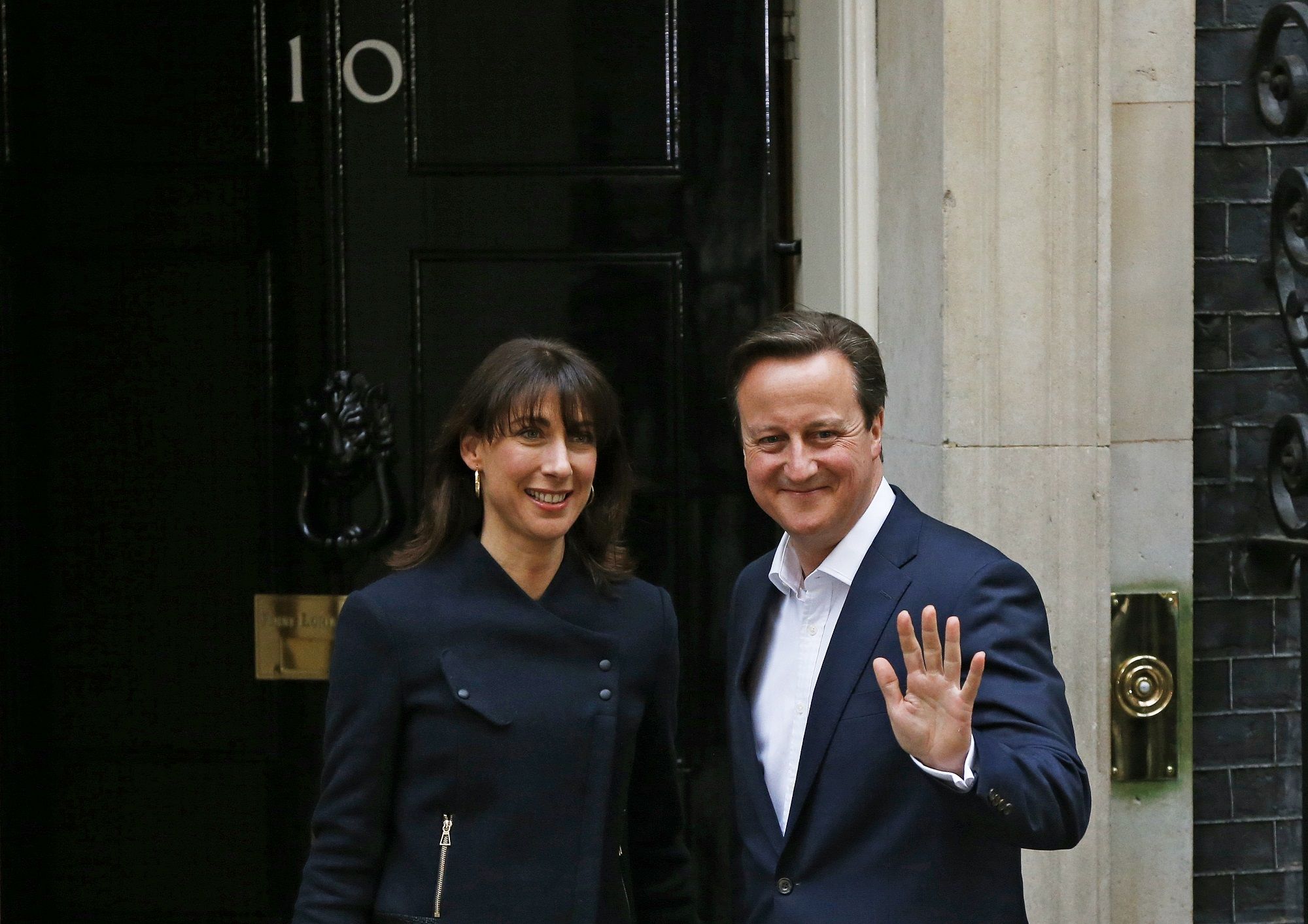 Updated | After a tense and unpredictable night, the U.K. 2015 general election looks set to conclude with a remarkably unexpected result with David Cameron remaining as prime minister, commanding an overall majority in parliament and Deputy Prime Minister Nick Clegg stepping down.
At 10pm on Thursday night the first exit polls suggested the Conservatives could win 316 seats, but later predictions from the BBC increased this projection to 329 seats, giving them an overall majority of three over the finishing line of 326 seats.
The Scottish National Party made sweeping gains in Scotland, while the Conservatives beat Labour in key seats such as Nuneaton and Cardiff North in a resounding victory for the Tories. Early predictions of a hung parliament and weeks of tense negotiations as the two main parties hammered out a coalition now seem unfounded.
Cameron is the first incumbent prime minister to increase his party's share of seats in an election since Margaret Thatcher in 1983.
The Conservative party will now be making plans to govern alone as Cameron looks set to embark on a second stint as prime minister, this time in a majority government without the need of support from coalition partners the Liberal Democrats, who suffered crushing defeats throughout the night.
Early Friday morning, Cameron tweeted that he would seek to unite the country if he was reinstalled as prime minister in light of the massive gains by the Scottish National Party (SNP), who won 56 out of 59 seats in Scotland. The presence in parliament of the SNP, who backed Scottish independence in the referendum last year, could prove a stumbling block for Cameron in passing legislation.
On the other hand, Labour leader Ed Miliband effectively admitted defeat after the party's failure to win marginal seats and the SNP's destructive effect on Labour seats in Scotland.
Senior Labour sources have reportedly admitted that Miliband will be forced to resign following the devastating result, with deputy leader Harriet Harman being lined up as a caretaker leader. According to exit polls, Labour are due to end up with just 233 seats.
Shadow chancellor Ed Balls lost his seat to Conservative Andrea Jenkyns by 422 votes in one of the biggest shocks of the night.
Cameron's party were helped by a catastrophic performance by the Liberal Democrats. Exit polls predicted the party would lose 49 seats and retain just eight. Nick Clegg, who hung on to his seat, admitted it had been a "cruel and punishing night" for the party and resigned on Friday morning saying the election had been "immeasurably more crushing and unkind" than he had expected.
Some of the most prominent figures within the party, including former chief secretary to the Treasury Danny Alexander and former business secretary Vince Cable, lost their seats.
"Together, we can make Great Britain greater still."Prime Minister David Cameron speaks in Downing Street shortly after forming the new UK Government.

Posted by 10 Downing Street on Friday, 8 May 2015
Prominent Conservative figures including home secretary Theresa May and mayor of London Boris Johnson won resounding victories in their constituencies.
The luxury of a majority government will come as a welcome relief to Cameron and his party, who have been unable to implement all their desired policies due to the restraining influence of their coalition partners. Speaking after the exit polls, Conservative chief whip Michael Gove said the result would give Cameron "considerable authority" to govern in the national interest.
The result represents a resounding success for Cameron and his party, who ran a tight campaign based on economic security and offering a referendum on the UK's membership of the European Union.
Before the election, polls had predicted the result as a dead heat between the Conservatives and Labour, with many pollsters putting them on an equal percentage of the vote. The result also vindicates the predictions of Conservative campaign director Lynton Crosby, whoprivately said he believed the party would win more than 300 seats.
The Conservative rhetoric about a Labour government relying on the influence of the SNP also appears to have paid off. Labour ended up with just one seat in Scotland after being completely overwhelmed by Nicola Sturgeon's nationalist party. Other high-profile Labour casualties to the SNP included shadow foreign secretary Douglas Alexander and Scottish Labour leader Jim Murphy, who said he would remain in his position despite the results.
The result will prove bittersweet for SNP leader Nicola Sturgeon, who offered support to a Labour minority government in order to get the Conservatives out.