Anti-Child Bride Bill Stalls in Kentucky, Where Girls Aged 13 Can Marry
A bill outlawing child marriage in Kentucky has stalled in the state's Senate Judiciary Committee after last-minute opposition from a conservative group, local media outlets reported Friday.
The bill was proposed by Republican state Senator Julie Raque Adams, and bans marriage under the age of 17, with those seeking to marry at that age requiring a judge's approval, Insider Louisville reported.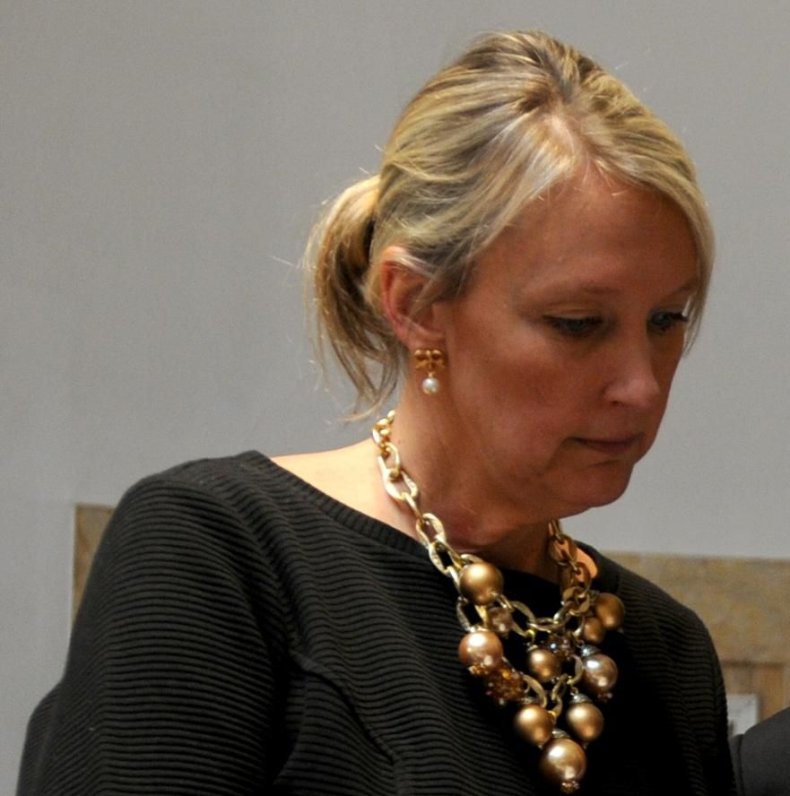 Under current law, a girl of any age can marry as long as she is pregnant and wedding the expectant father. Teens under aged 16 or 17 can marry with parental permission.
According to women's rights advocacy group the Tahrih Justice Center, Kentucky has the third highest number of child marriages in the U.S., behind Texas and Florida, with 11,000 children married in the state between 2000 and 2017. A WFPL investigation last August found that minors as young as 13 had been married.
"SO disappointed!" wrote Adams after learning that the bill would not go to a vote Friday. "My SB 48 (outlaw child marriage) won't be called for a vote. It is disgusting that lobbying organizations would embrace kids marrying adults. We see evidence of parents who are addicted, abusive, neglectful pushing their children into predatory arms. Appalling."
Eileen Recktenwald, the executive director of the Kentucky Association of Sexual Assault Programs, condemned the decision in a statement to the Courier-Journal.
"This is legalized rape of children," she said. "We cannot allow that to continue in Kentucky, and I cannot believe we are even debating this is the year 2018 in the United States."
Among supporters of the bill is Donna Pollard, who was married at 16 to a much older man who had been sexually abusing her since the age of 14. She says she faced years of physical and psychological abuse in the marriage, which she was pushed into by her mother.
"I felt just completely and totally trapped," Pollard told the Journal in January.
She now campaigns to reform the state's marriage laws.
Adams told the Insider that the bill stalled after pressure from the influential Family Foundation of Kentucky, a conservative lobbying group.
Family Foundation spokesman Martin Cothran told the publication Friday that "we haven't done much lobbying at all against this bill," though they had "expressed our concerns to the chairman of the committee and asked for a week to work this out."
He said that the group opposed the bill because it "takes away parental rights at the very beginning, and then includes them in a sort of incidental way at the end of the process."
Senator John Schickel also expressed concern that the bill, which would require judges in cases where an adult sought permission to marry a 17-year-old to check the adult for child abuse or sexual offense convictions.
"I had some problems with the bill," he said Thursday, as quoted by the Journal. "Decisions involving a minor child should be made by a parent, not the court."