Conservatives Urge PM May to Drop Brexit Court Appeal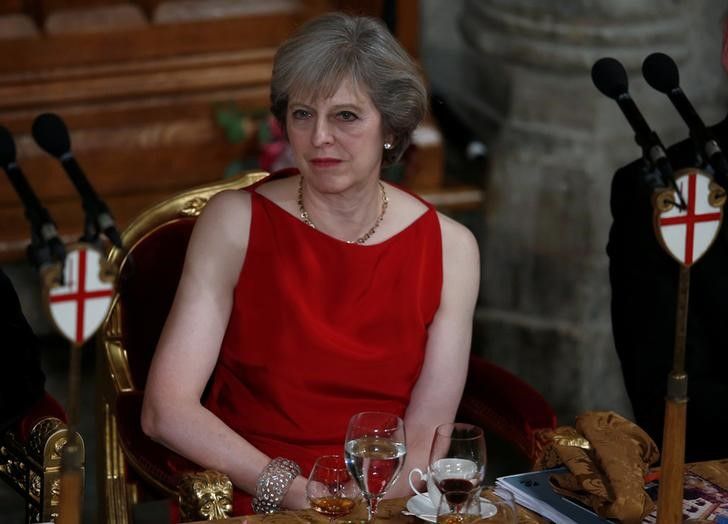 Prime Minister Theresa May should accept that triggering Britain's exit from the European Union requires parliamentary approval and drop the government's Supreme Court appeal, senior members of her party said on Saturday.
By doing so she would speed up Britain's exit from the EU and limit the risk that devolved administrations in Scotland and Northern Ireland, whose electorate voted to keep EU membership, are given leeway to veto it.
Sir Oliver Letwin, a former junior minister who briefly led the government's Brexit department, said a "fast, tightly timetabled and constrained bill" would allow the government to start the exit process quickly. That would "avoid any risk of the Supreme Court deciding to accord the devolved administrations some rights or even some veto powers over the triggering of Article 50", he told BBC radio.
A High Court ruling earlier this month said parliament needs to approve the formal leaving process, and the government has presented an appeal. The Supreme Court is expected to make its ruling in the New Year.
On Friday, it said it would allow the Scottish government's legal representative to address the relevance of Scots Law in the hearing. Some lawyers and constitutional academics say Britain's devolved parliaments have no formal veto over the process of exiting the EU, nor over the fresh legislation required to set Britain on a new course.
However, the legislative routes Britain might take to leave the EU are open to interpretation because it is unprecedented.
Nicola Sturgeon, Scotland's first minister, said last week that the objective in joining the case was not to stop Brexit but to ensure Scotland's voice was heard.
Former Solicitor General Sir Edward Garnier and former Attorney General Dominic Grieve also believe the government's appeal should be dropped, the BBC reported, because the government's chances of success were low and it would avoid a row about judges' powers.
Conservative lawmaker Owen Paterson, a former environment minister, told the BBC he believed the government's appeal case was very strong and should continue.
A leaked memo from consultants Deloitte this week said splits in May's cabinet could delay it reaching a clear negotiating position for six months. The government dismissed the report as having no credibility.
The government says it is on track to trigger Brexit by the end of March.