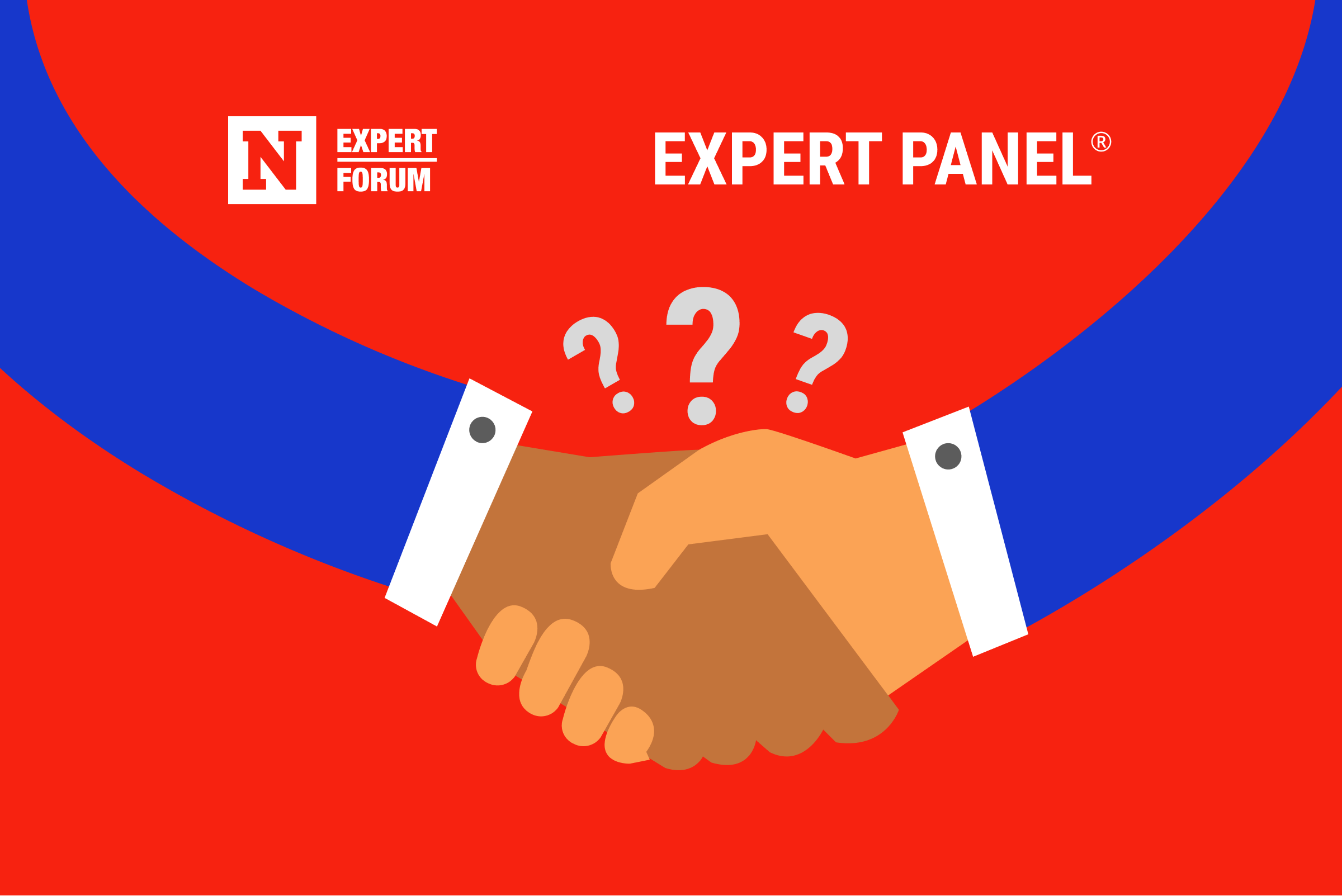 A collaboration between entrepreneurs has the potential to significantly drive business growth by exposing both parties to new audiences and new opportunities. However, entrepreneurs must proceed with caution before agreeing to or signing anything. Every potential partnership may look good in theory, but the reality of combining forces may not match up to expectations if proper due diligence is not conducted beforehand.
Asking key questions before signing on the dotted line can save both entrepreneurs time and money in the event that the partnership doesn't work out as planned. To help, a panel of Newsweek Expert Forum members each share one question business owners should consider before setting up a new partnership.
1. "Are you aligned on values?"
The one thing owners should consider before setting up a new partnership is whether or not your partner values you and your ability to contribute to the partnership. Partners have to honestly discuss challenging areas in a timely manner, including financial implications, team arrangements, risk exposure and more so that the best solution can be derived and executed for the overall success of the partnership. - Raquel Olivier, The Olivier Incorporated
2. "What will the decision-making processes look like?"
In my businesses, I've often sought business advice and feedback from all parties involved, but I've never appreciated having a business partner, with the reason being the final decision-making ability. If you have to set a partnership, make sure the roles and responsibilities are divided and assigned in writing. If you deviate from that, you are setting your partnership up for a big failure. - Dr. Abraham Khoureis, DrAbeKhoureis.com
3. "Are the priorities selected and clearly defined?"
I think it is very important to fully envision your future and be selective in your priorities so that you carefully select the resources that will best meet your objectives. More is not always better, and may even complicate the path forward. Consider alternative models for augmentation of resources and be careful not to engage in long-term commitments that may require change. - Margie Kiesel, Avaneer Health
4. "Have you done your homework?"
My advice—based on experience—is extremely simple: If it's too good to be true, it probably is. When big partnerships come your way, do your homework. Dig even deeper than you normally would. It may save you more than a few headaches in the end. - Brooke Sellas, B Squared Media, LLC
5. "How well do you know this potential partner?"
I would advise only starting a partnership with someone who you know very well and have worked with before. A business relationship is different from a personal relationship. It's important to know whether or not their work or business style is similar to yours. Also, in addition to having worked with the person before, it's important to choose a partner you personally know and trust. - Elliott Smith, The Ohana Addiction Treatment Center
6. "Is there mutual trust?"
Ask yourself if you trust this person. Partnerships are built on trust and transparency, and if your trust in a potential partner wavers, then you should reevaluate the relationship before deepening your involvement. Ultimately, a partnership built on trust will mitigate friction to produce long-term success. - Anthem Blanchard, HeraSoft
7. "Are you both willing to meet with a therapist?"
In the community of women business owners I founded, I have heard time and again how difficult a time that even friends have had creating a meaningful, lasting business partnership. What has helped everyone? Couples therapy. I've heard creative writing teams use it too. Think about a meeting or two with a therapist before setting up the partnership. - Lauree Ostrofsky, Simply Leap, LLC
8. "Have you outlined expectations and goals?"
Be up front about creating mutual goals and defining what a successful partnership looks like for both of you. If success criteria are stated and agreed upon from the onset, the partnership has a much higher probability of succeeding. - Kathy Leake, Crux Intelligence
9. "Do you both have self-sustaining businesses?"
Both businesses need to ensure they can sustain themselves financially with no overlap in offered services or products. Additionally, have a clear understanding of each other's goals and objectives to create a partnership that's beneficial for all involved. Because partnerships can also be fraught with risk, it is important to have a solid business plan in place in case things don't go as planned. - Andres Bustillo, Andres Bustillo, MD FACS
10. "Have you prepared for contingencies?"
Include an ironclad clause for the prospective partnership with the option to buy them out and secure your company legally if the partnership does not work out. With any new partnership, it's crucial to make sure you do background checks and get business references to see a clearer picture of your new partner's past successes and failures. - Tammy Sons, Tn Nursery
11. "Did you thoroughly vet your partner?"
It's critical that you thoroughly vet your potential partner. Once the partnership is executed, it's going to be very expensive to get out of your agreement. Make sure you both share a similar vision for the business. Even more importantly, you must ensure your potential partner shares a very similar value system. If you don't share similar values, your venture is doomed for failure. - Anthony Martin, Choice Mutual
12. "Is the focus on making positive change?"
Do it because it will be a positive change, not because you think it will make you more money. Entering a partnership simply because you think it will be lucrative is no different than taking a job just for the paycheck. It will sap your passion in the long run. - Scott Baradell, Idea Grove
13. "Have you focused on their behavior and business culture?"
New partnerships turn bad when what's wanted from the partnership overshadows understanding the present behaviors and driving force motivators of new and potential partners. Their behavior and the behavior of their teams will impact the ways of working. When I see overly eager leaders, I suggest looking beyond facts, functionalities and desired ROI to a focus on culture and behavior. - Jay Steven Levin, WinThinking