Construction Begins on World's Largest Floating Solar Power Plant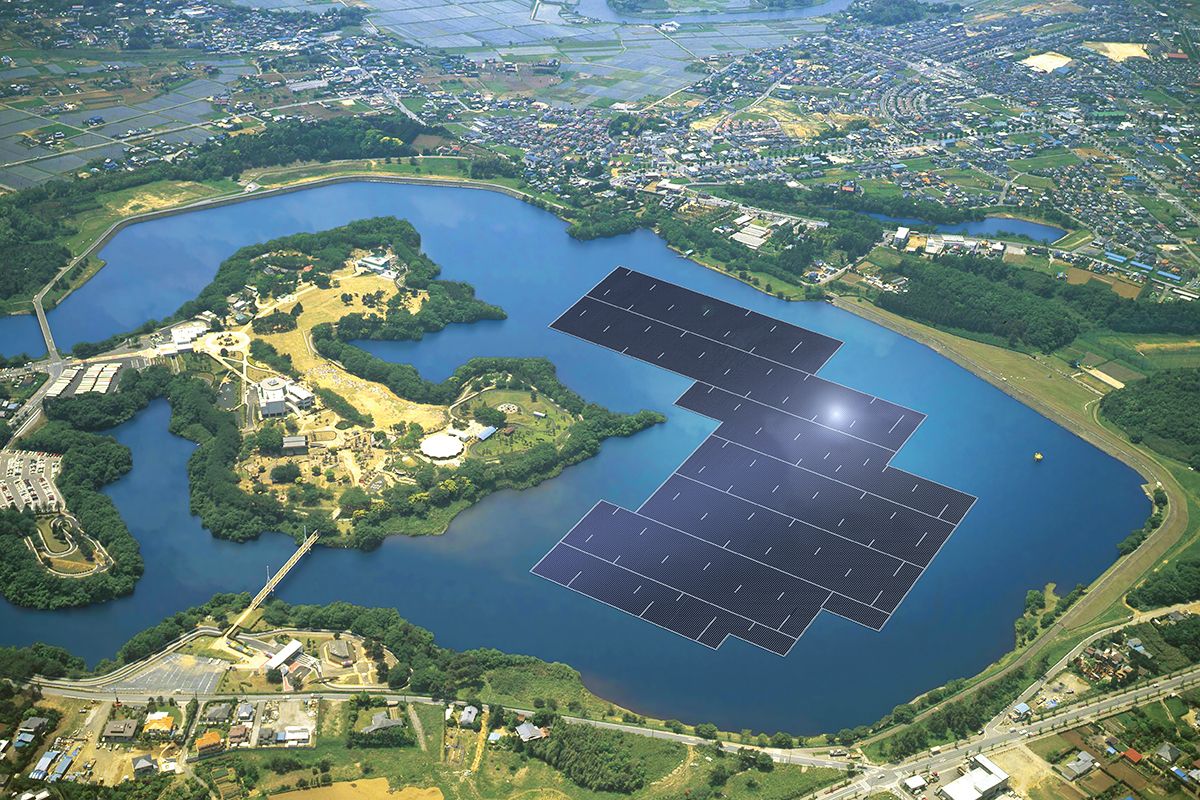 Construction of the world's largest floating solar power plant, set to cover an area of the Yamakura Dam reservoir the size of 37 football fields, has begun in Japan.
The plant, scheduled for completion in March 2018, will generate an estimated 16,170 megawatt hours (MWh) per year—enough electricity to power approximately 4,970 households.
The joint venture between Kyocera Corporation and Century Tokyo Leasing (CTL) is expected to offset CO2 emissions equivalent to 19,000 barrels of oil annually.
At the COP21 conference in Paris in December 2015, India Prime Minister Narendra Modi called solar power the key to reversing climate change.
"The sun god is the soul of all beings," Modi said at a press conference in the French capital. "Many in India begin their day with a prayer to the sun. The world must turn to the sun to power the future."
Modi called on developed nations to assist developing countries in their transition to renewable energy sources. Through the International Solar Energy Alliance, nations like Japan will be expected to provide solar technology cheaply to developing countries.
"We hope advanced nations will assume ambitious targets and pursue them sincerely," Modi said. "It is not just a question of historical responsibility.
"They also have the most room to make the cuts and make the strongest impact. And, climate justice demands that, with the little carbon space we still have, developing countries should have enough room to grow."