Construction Firms Are Hiring Because of Trump, but There Aren't Enough Workers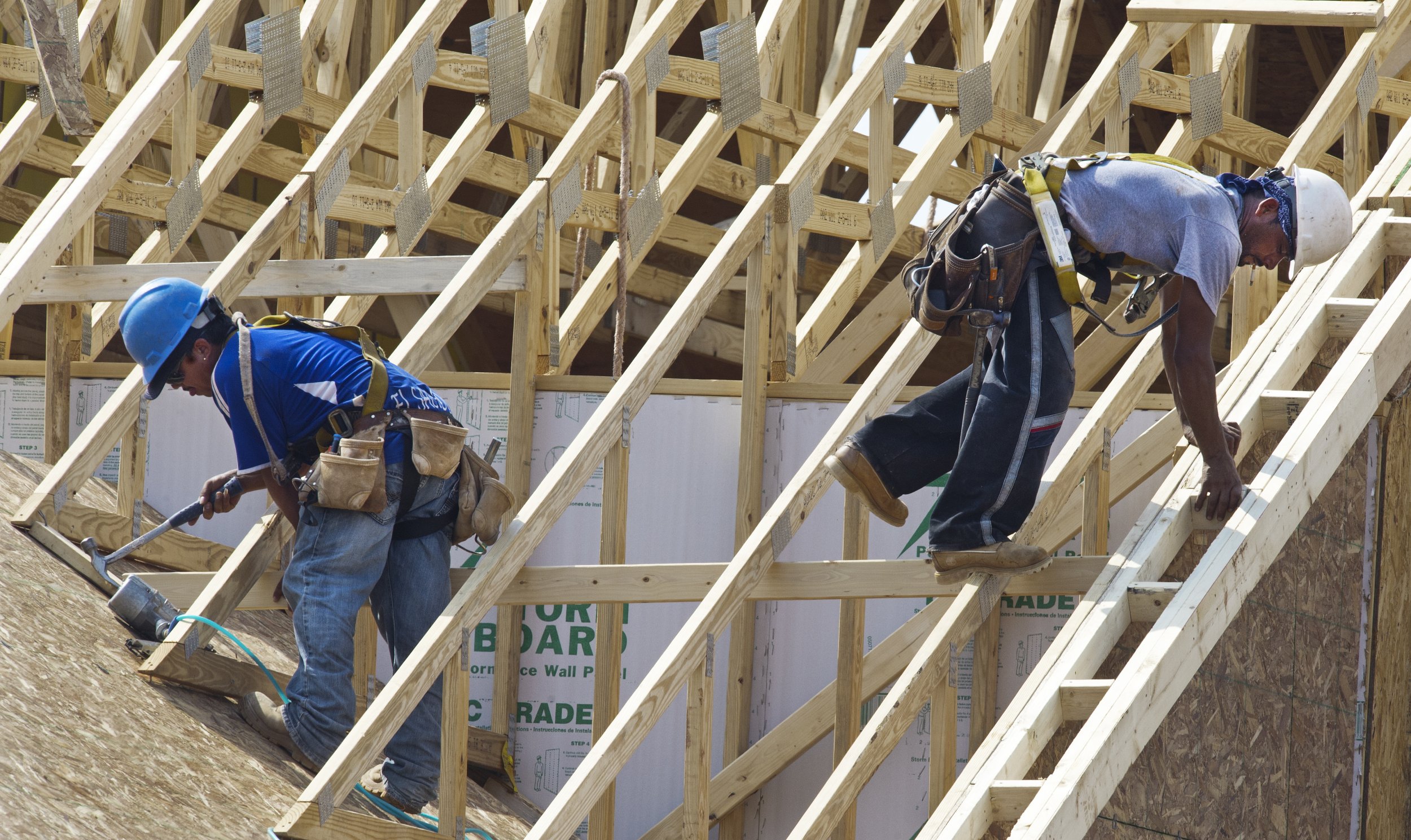 Low housing inventory and the increased demand for new homes in the U.S. private-housing sector would indicate a construction boom for 2018, but a shortage of construction workers could stall new projects.
Construction spending in 2017 peaked in November, reaching over $1 trillion, NBC News reported Monday, and construction firms are optimistic that there will be a boom in housing and commercial demand in 2018 as a result of President Donald Trump's promise to deliver on infrastructure investments and the business-friendly environment created by his administration. But they might be hard pressed to find laborers.
"The demand for new housing is there, inventory is low, and home prices are going up, so there could be more construction in 2018, but one of the limiting factors will be the low number of workers available to build those houses," chief economist Robert Dietz from the National Association of Home Builders told Newsweek.
About 75 percent of construction firms said they plan to increase payrolls according to a survey from the Associated General Contractors of America (AGC) released last week, and wages for construction workers also rose last year to an hourly average of $29.24. According to the survey, payroll and wage increases attempt to cope with the dwindling pool of qualified workers and tight competition.
An overwhelming 82 percent of the construction firms surveyed by AGC said it will become harder to hire and recruit qualified workers in 2018, and 73 percent of firms say they are currently having difficulty finding qualified construction workers. In 2017, unemployment in the industry fell to 5.6, leaving construction firms with an even smaller group of applicants.
"Construction pay is now almost 10 percent higher than the private-sector average. Nevertheless, contractors report increasing difficulty filling many types of hourly craft and salaried openings, given the low rate of unemployment throughout the economy, including construction," said Ken Simonson, AGC chief economist, in the report's release.
About 210,000 construction jobs were added to the American workforce in 2017, up 35 percent from the year before, according to data from the U.S. Department of Labor's Bureau of Labor Statistics. About 30,000 jobs were added in December alone, but only about 18,000 of those jobs were in the residential sector.
Dietz told Newsweek that home builders expect to see an expansion in remodeling in the wake of hurricanes Harvey and Irma, and the building of single-family homes in 2018. This could lead to even more unfilled construction jobs this year, he added.
AGC CEO Stephen E. Sandherr said in a release that in order for federal tax cuts to deliver on their potential and spur construction, "congress and the Trump administration need to take steps to address chronic workforce shortages by passing a new Perkins Act and making it easier for local officials to set up construction-focused career and technical education programs."