Consumer Electronics Show Highlights Include Cool New Tech Toys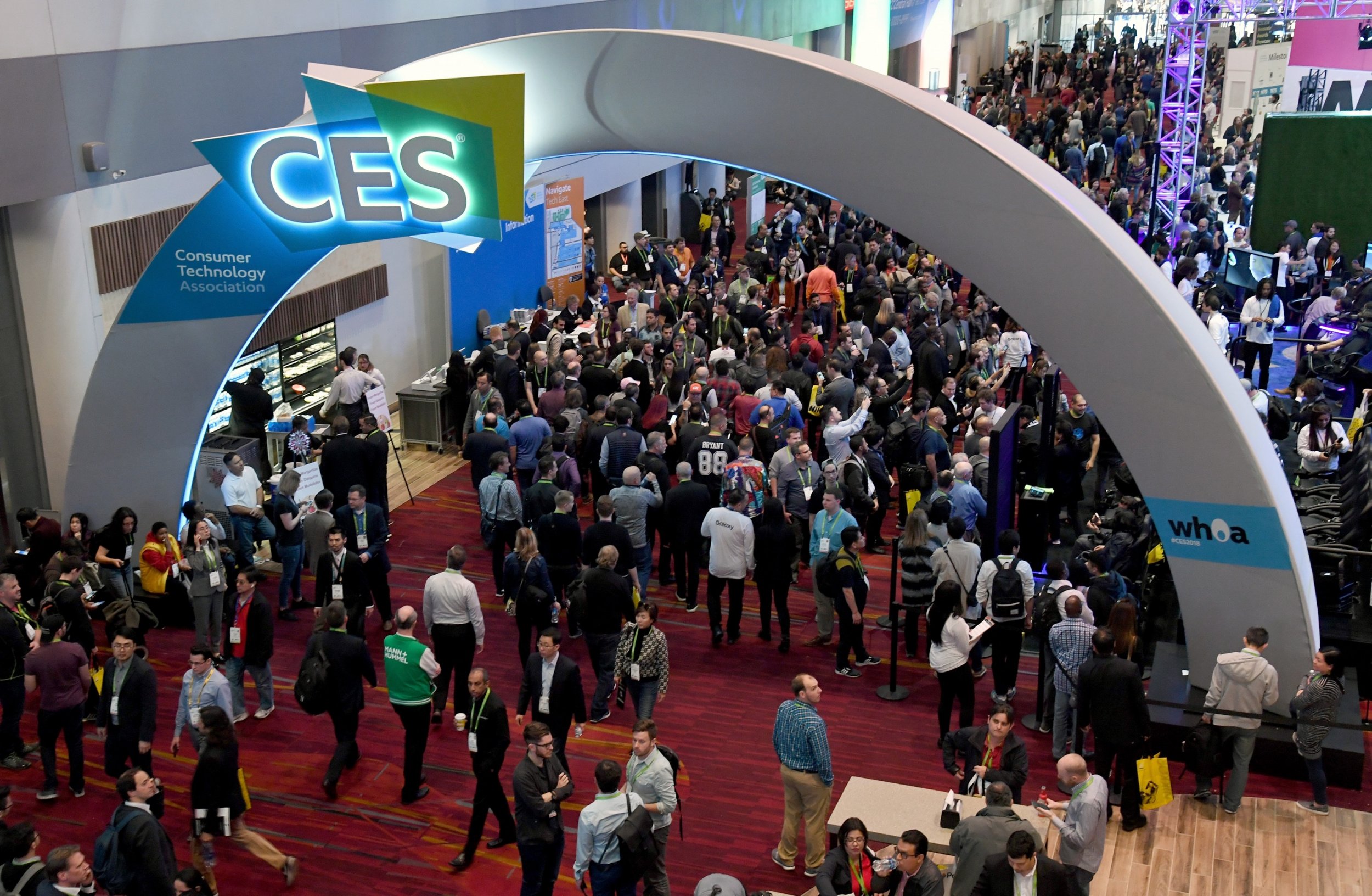 What, one might rightly ask, does James Boswell's Life of Samuel Johnson have to do with the annual digital orgy known as the Consumer Electronics Show? Trust me, I wasn't looking for an apt quotation from Doc Sam when I started this piece, but was decompressing from CES with an actual book when I came across the passage in question.
According to Boswell, Johnson had just run into an acquaintance who expressed fear that The Pantheon—a splendiferous palace of "public entertainment" built in 1772—would encourage luxury and leisure, and thus contribute to moral lassitude. "Sir," Johnson replied, "I am a great friend to publick amusements; for they keep people from vice. You would have been with a wench tonight, had you not been here!"
Before stumbling upon said wise words from Dr. Johnson, I might have left Las Vegas with a decidedly downbeat report on the continuing decline of Western Civilization, based on the mind-numbing volume of near-useless digital diversions being dreamed up in San Francisco and sweat-shopped into production in Shenzhen and elsewhere where the phrase "minimum wage" is regarded as a damnable profanity.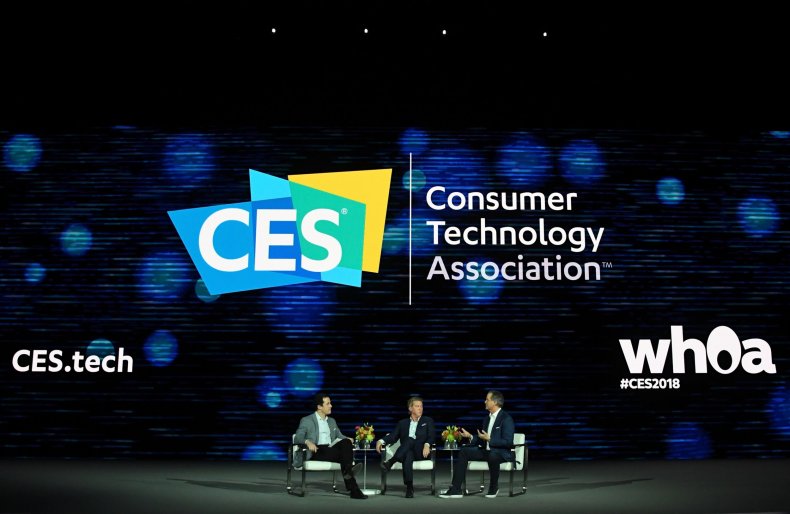 Walking the aisles of the 2.6 million square foot exhibition is a bit of a Groundhog Day experience—if you'd have told me I was at the 2017 version of CES I might have been hard-pressed to tell the difference. Drones were everywhere; smartphones had gotten only incrementally smarter; people were barking orders at Alexa or Google Assistant gadgets at every turn while other poor souls were losing at Scrabble to a rather shapely Taiwanese robot. She also poured her opponents a hot cup of coffee to show off her hand-eye skills.
Speaking of Google versus Amazon, the former has reached out to third-party manufacturers like Lenovo to produce a competitor to the video-enabled Echo Show. As you may have heard, Google recently removed YouTube from said device in order to monopolize the market when it comes to streaming cat videos bedside. The Lenovo Smart Display—in either 8" or 10.1" versions—is far sharper than Amazon Show, and includes a 5mp camera should you want to broadcast your pajama choices to the whole wide world. I'll pass on that opportunity for humiliation.
There are enough wireless Bluetooth speakers at CES to drown out the white noise coming from Washington D.C. these days, but only one has a smart projector built into its beer can-sized enclosure. The Nebula Capsule from Anker Innovations—better known for charging devices—can stream content from Netflix or YouTube for up to 2.5 hours, and with a brightness and sonic clarity that are surprising for under $400. Android 7.0 is built in, so no need to tether your Capsule to a smartphone.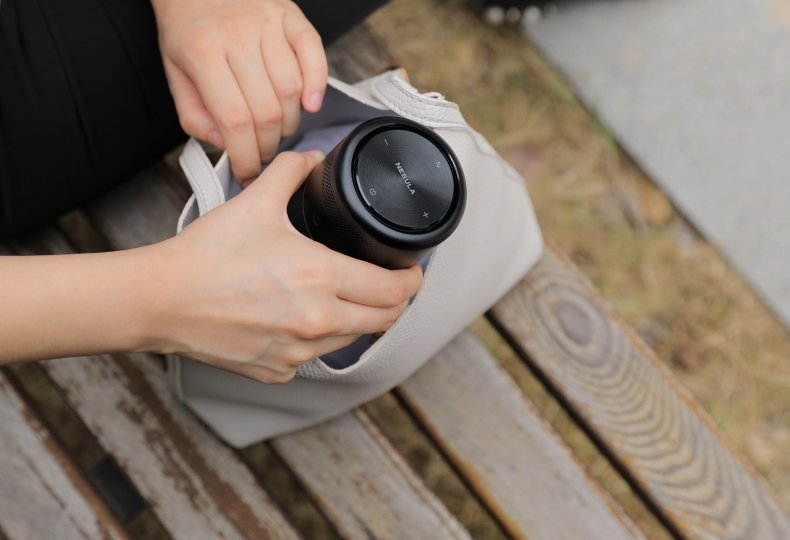 And in a virtual welter of wired and wireless earphones and headphones, I was most impressed by the latest offering from Acoustic Research, whose speakers I fell in love with as a rock-addled teenager. The AR-E100 Hi-Res In-Ear earphones deliver a life-like sonic boom in a small package, using high-end audiophile components. Gamers will approve, as well as music-lovers, especially those already using AR's hi-res audio players, like the M2 or M200. Great sound for the price point.
I was attracted to the Roland exhibit after misreading a press release touting the Katana-Air guitar amplifier, thinking that someone had actually designed an amp for "air guitar" players. Now that would be a feat of Zengineering—making audible the pantomimed gestures of wannabe Eric Claptons. But the Katana-Air was impressive nonetheless—a wireless, battery-capable, full-sounding amp that will likely be a staple for subway-virtuosi for years to come. It's a busker's dream-rig replete with a headphone jack for practicing privately without waking up mom and dad.
Belkin is a venerable name in the gadget-world, and they showcased a couple of products at CES that could be game-changers. The Boost Up Dual Wireless charging pad can handle Apple and Samsung devices alike, and is specifically tuned to each to optimize the fastest wireless charging. And their sister company, Linksys, will be introducing a cheaper version of their Velop AC1300 Dual-Band mesh networking systems that will eliminate dead-spots in your home wi-fi setup. And of course, it will be able to talk to Alexa should the need arise.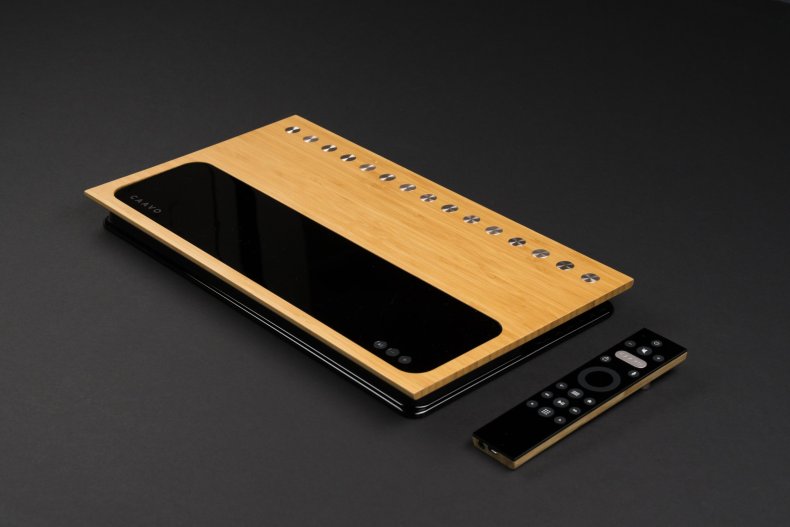 In one of my happiest CES moments, I encountered a gizmo that answered my deepest and most fervent techno-geek prayers: Caavo, a companion device to your smart TV that takes the guesswork out of finding your favorite programming (and eliminates the need for multiple remote controls—I currently use four). Caavo has eight HDMI inputs, and a voice-activated remote: tell it to "watch CNN" or "watch the X-Files" and it complies immediately, eschewing the need to remember whether your favorite show is on Netflix or Amazon or lord knows where. Whether you have cable or satellite, sticks or streaming boxes, Caavo cuts through the forest and delivers toothpicks. Great technology, and just in time.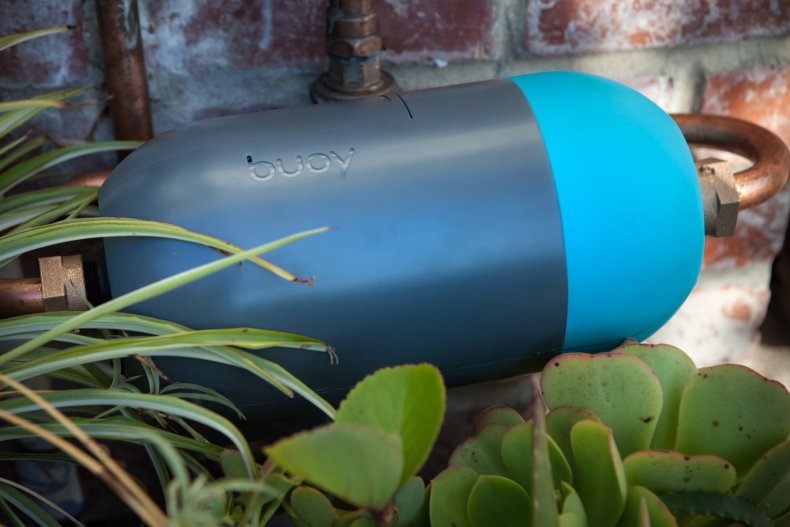 And finally, a device that not only works well, but also does good. Buoy is a contraption that attaches to your home's incoming water line and is able to provide hard data about how much H20 you are using, and more importantly, wasting. Buoy can detect potential leaks in real-time and even allows you to shut off the flow immediately in a crisis through its proprietary app. It also breaks down what appliances are using exactly how much water (toilets, dishwater, etc.). Company CEO Keri Waters (I kid you not) says the average household is losing 10 percent of the flow to leakage, and that's money going right down the old drain-ola.