Consumer Rights Advocates to Sue Putin Over Food Destruction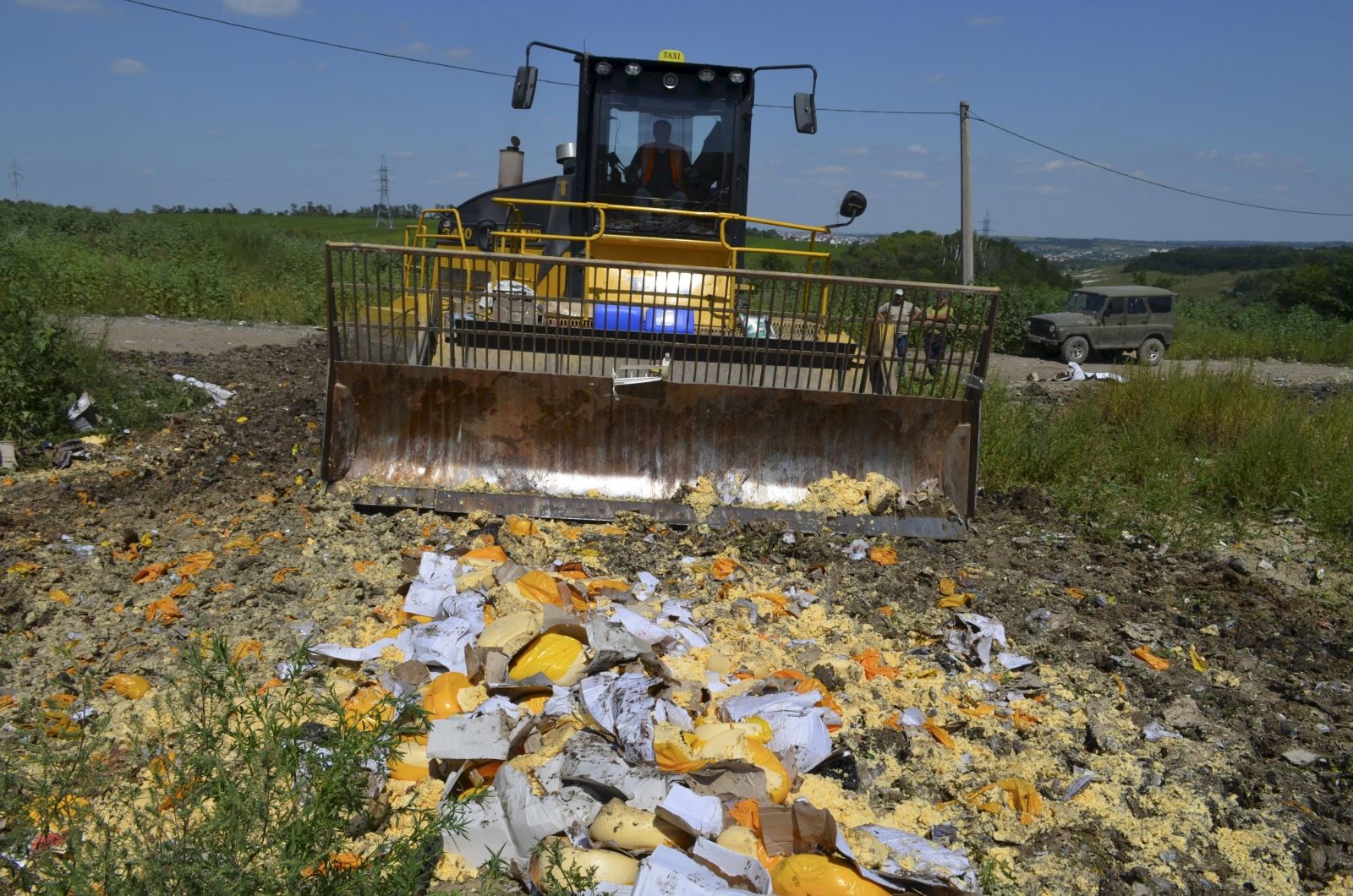 A Russian consumer rights charity is appealing to the country's High Court against President Vladimir Putin's decree to destroy food imports which have been banned under sanctions against Europe, independent news agency Interfax reports.
The decision to destroy food seized by Russian authorities at the country's borders began being widely implemented earlier last week, causing public outrage across Russia. A ban on importing food from countries which supported the EU's trade sanctions on Russian businesses over the Ukraine crisis have been in place in Russia since last summer.
Now the Society for Protecting the Rights of the Consumer (OZPP), a Moscow-based organisation which was condemned by Putin in June for advising Russians who visit Crimea to abide by Ukrainian law and request permission from Kiev, will dispute the decision to destroy food in court.
The organization has lodged an official complaint with Russia's High Court, requesting the repeal of the presidential decree that made the destruction mandatory last month. A spokesman for the OZPP told Interfax, "OZPP hopes that the High Court, in looking at this issue, will be guided only by the rule of law, not out of concern for political aims and take the decision to fulfill our request."
"Providing consumers with high quality and safe agricultural produce, cheese and other food products, irrespective of their country of origin, cannot in any way pose a risk or danger to Russia's food security," the spokesman added.
The decision to destroy European food products has proven controversial in Russia, especially since the country is currently in the middle of its first recession since 2009, induced by Western trade sanctions, the falling price of oil and its subsequent currency crisis. Russian activists collected hundreds of thousands of signatures for a petition calling for the redistribution of the food set to be destroyed to those worst affected by the crisis in Russia, on the day that the first crates of cheese and apples were destroyed on the border. Meanwhile a hashtag mocking the destruction called 'Russia burns' went viral last week as the first images of the bulldozing of food emerged.
Russian prime minister Dmitry Medvedev defended the decision to destroy Western food imports earlier this week, saying the move was for safety reasons. Using the examples of exported Polish apples, he said, "These apples that get exported are drowned in chemicals by the Poles, but then they eat the good ones themselves." Polish prime minister Ewa Kopacz dismissed his comments.
Not all Russian political officials have backed the presidential decree. Russia's Communist Party proposed a draft law on Thursday to turn seized contraband food products into state property and let the state distribute them to refugees and low income citizens.