Air Algerie Flight Carrying 116 People From Burkina Faso 'Crashes'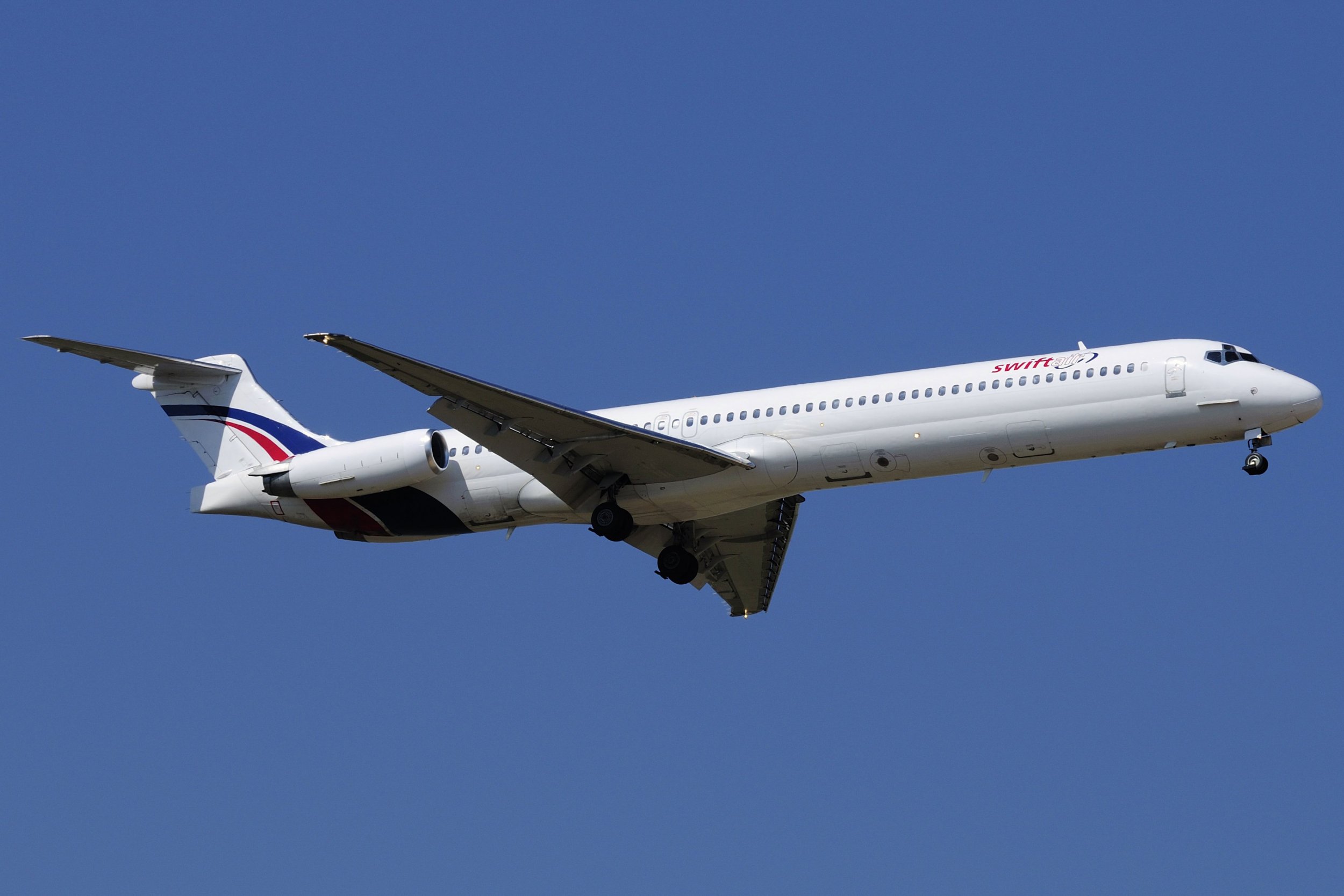 An Air Algeria passenger flight from Burkina Faso to Algiers carrying 110 passengers and six crew has crashed according to official sources. The flight was scheduled for landing at 5:10am GMT, but Spanish airline Swiftair who own the aircraft, have issued a statement that contact with the plane has been lost.
An Algerian official who delivered the news declined to comment on the location of the crash site, but Algerian media outlets are reporting that the plane may have crashed into the Niger river. There is no confirmation yet as to whether there are any casualties, he told Reuters and asked not to be identified.
An AFP source reports that shortly before contact with the plane, an MD-83, was lost, the route was changed due to poor visibility. The control tower at Niger was the last point of contact with the aircraft until shortly after 4:30am GMT, Reuters reports.
"The plane was not far from the Algerian frontier when the crew asked to make a detour because of poor visibility and to prevent the risk of collision with another aircraft on the Algiers-Bamako route."
Newsweek subscription offers >
A representative of the airline said that at least 50 French nationals were on board, according to the passenger list. The French foreign minister said that there were likely many French nationals on board the flight. Associated Press reported that senior French officials said that it was unlikely fighters in northern Mali had weaponry that could shoot down a plane at high altitudes.
According to Reuters a diplomat in the Malian capital Bamako said that the north of the country - which lies on the plane's likely flight path - was struck by a powerful sandstorm overnight.
Flight AH 5017 flies the Ouagadougou-Algiers route four times a week and the regular route passes over the conflict-ridden region of northern Mali
Last June, the UN announced drones would be deployed after rebels in northern Mali had taken hostages in the area on several occasions.
Air Algerie Flight Carrying 116 People From Burkina Faso 'Crashes' | World