'Contagion' Actress Gwyneth Paltrow Posts Photo With Coronavirus Mask, Says 'I've Already Been In This Movie'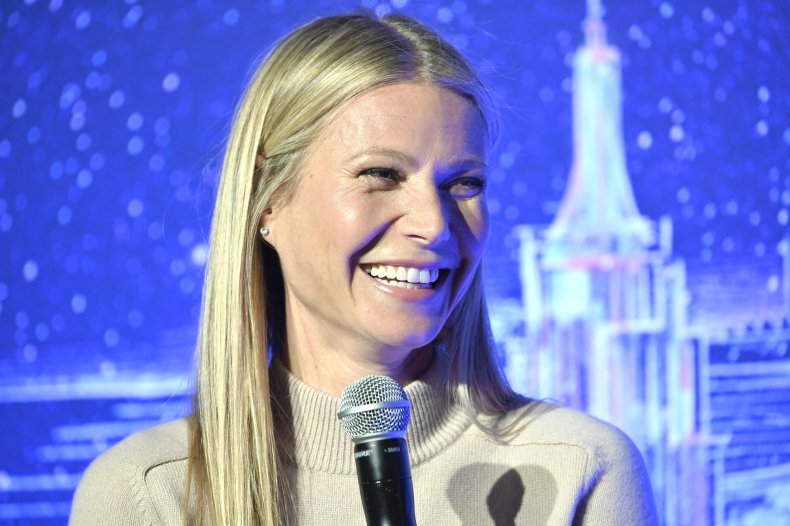 On Wednesday, Gwyneth Paltrow posted a photo to Instagram suggesting that she was taking all precautions against the new coronavirus, officially known as COVID-19, as she traveled to Paris wearing a face mask, alluding to the 2011 movie, Contagion.
"En route to Paris. Paranoid? Prudent? Panicked? Placid? Pandemic? Propaganda? Paltrow's just going to go ahead and sleep with this thing on the plane," Paltrow wrote as a caption to her Instagram photo. "I've already been in this movie, stay safe. Don't shake hands. Wash hands frequently."
In 2011 Paltrow starred in the movie Contagion, which was about a fast-spreading pandemic, with her character dying in the first few minutes of the film.
Following the release of the movie, it was generally praised by the scientific community due to the fact that they felt it posed as an accurate depiction of what a real-world epidemic scenario may look like.
As COVID-19 continues to spread, with confirmed cases in at least 40 countries, wearing masks has become a common form of protection.
COVID-19 originated in Wuhan, China, but according to a February 26 report by the World Health Organization (WHO), there are currently 81,109 confirmed cases worldwide. In France, there are 12 confirmed cases.
Paltrow is also not the only Hollywood star using caution to prevent COVID-19 in recent days.
On Tuesday, actress Kate Hudson posted a similar photo to her Instagram account, where she can be seen wearing a mask on an airplane. "Travel. 2020," Hudson wrote as the photo caption.
Production for Tom Cruise's Mission: Impossible 7 was recently halted in Italy as a precautionary measure as the country experiences an outbreak of COVID-19 in the Lombardy province where 50,000 residents were asked to quarantine themselves at home. "Out of an abundance of caution for the safety and well-being of our cast and crew, and efforts of the local Venetian government to halt public gatherings in response to the threat of coronavirus, we are altering the production plan for our three-week shoot in Venice, the scheduled first leg of an extensive production for Mission: Impossible 7," a spokesperson for Paramount Pictures told Entertainment Tonight.
In addition to other Hollywood stars taking similar precautions, a number of others have commented on Paltrow's Instagram photo, expressing their support during her travel to Paris.
"Do it girl," commented actress Brooklyn Decker.
"Be safe," actress Michelle Pfeiffer wrote.
"At least you have the right mask!!!" Kate Hudson wrote, alluding to her similar Instagram post.
"Just got a box full," wrote actress Sasha Alexander.
"Better safe than sorry!!" wrote Gold Medal winning Olympic skier, Lindsey Vonn.