Contaminated Dog Food Meant to be Trashed Got Shipped to Target and Publix, Now Recalled
A lot of dog food that is potentially contaminated with Salmonella was designated for destruction, but it was inadvertently shipped to some Publix stores in three southeastern states and Target stores in two western states.
Freshpet Inc. announced that a single lot of its Freshpet Select Small Dog Bite Size Beef & Egg Recipe Dog Food, in 1-pound bags with a sell-by date of October 30, 2021, is now being recalled from those stores, according to the U.S. Food and Drug Administration's (FDA) website.
"Our Freshpet Team had designated this single lot for destruction, but it was inadvertently shipped to retailers in limited geographic markets between June 7 to June 10, 2021. No other Freshpet products or lot codes are impacted by this recall," Freshpet Inc. said in a statement.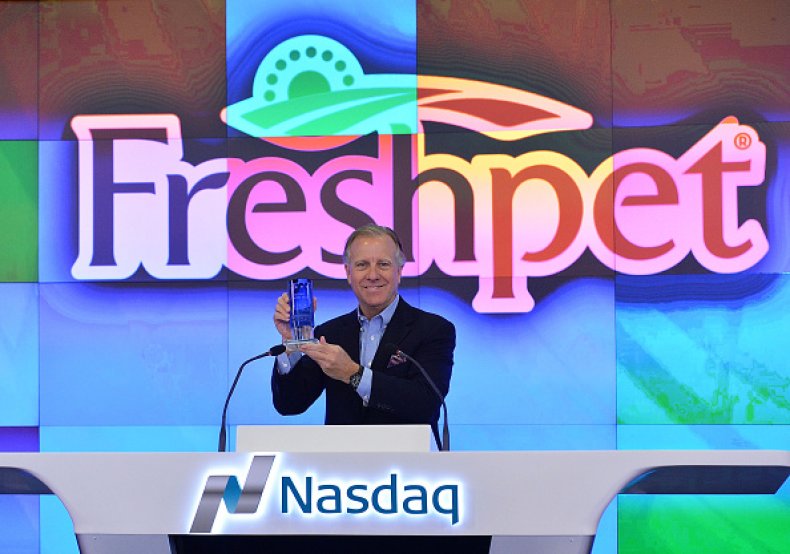 The limited number of products that may have been affected were distributed to Publix stores in Florida, Georgia and South Carolina, and also at Target stores in Arizona and Southern California. It had a lot code of 1421FBP0101 and a Retail UPC Code of 627975012939. The codes can be found on the back of the bags.
Dogs that get infected with Salmonella can experience fatigue, fever, vomiting, diarrhea or bloody diarrhea and possibly a decreased appetite. The company has received no reports of illness, injuries or adverse reactions as of their report. Should a pet show any of these symptoms, they should contact their local veterinarian.
Another important reason for the recall is the possible transmission of Salmonella to humans from their handling of the product and not thoroughly washing their hands, or by touching their face after handling the products.
Healthy people who come in contact with Salmonella could experience nausea, vomiting, diarrhea or bloody diarrhea, abdominal cramping and fever. More serious problems could include arterial infections, endocarditis, arthritis, muscle pain, eye irritation, and urinary tract symptoms.
Should any person have these symptoms after handling the product, they should contact their health care provider.
"The safety of pets and pet parents and the quality of our products are of the greatest importance and we value the trust placed in Freshpet," the company stated.
Most products were intercepted before getting placed on store shelves, and the recall is being made in conjunction with the FDA.
"If pet parents have products matching the following description in their possession, they should stop feeding it to their dogs and dispose of it immediately," Freshpet said.
Those seeking a refund can use this link: http://freshpet.co/ssdb21.
Pet parents who have questions or would like to report adverse reactions should call 1-866-789-3737, Monday-Friday, 9 a.m.–9 p.m. ET, and Saturday-Sunday, 9 a.m.—1 p.m., or visit www.freshpet.com