'I Went For a Contraceptive Check up, But Doctors Made a Shocking Discovery'
When I was 29, I visited my doctor for a routine check-up about my contraception, which at the time was the contraceptive pill. I was advised to have my blood pressure tested, as I had been receiving repeat prescriptions for ten years.
Typically, blood pressure should be checked every six months when taking the contraceptive pill. But after checking my blood pressure, my doctor advised me to come back in two weeks, as my blood pressure was high. It was still high on the second visit, so she advised me to wait another two weeks.
At the time, I felt that this was an inconvenience. It seemed that the doctor was pestering me over something that seemed completely normal. I felt healthy. Then, on my third visit, my doctor advised me to have an ultrasound scan as my blood pressure was still high. Although she did not sound particularly concerned, I felt that something was up. I had been expecting to receive my contraception and continue with my day.
A week later, I had an ultrasound scan and was told that I had a lot of cysts on my kidneys. I was feeling worried and asked the doctor what this meant, but she had told me at the time that she could not comment on it. I was alarmed. I didn't understand why she would mention the cysts if she couldn't offer me a diagnosis immediately.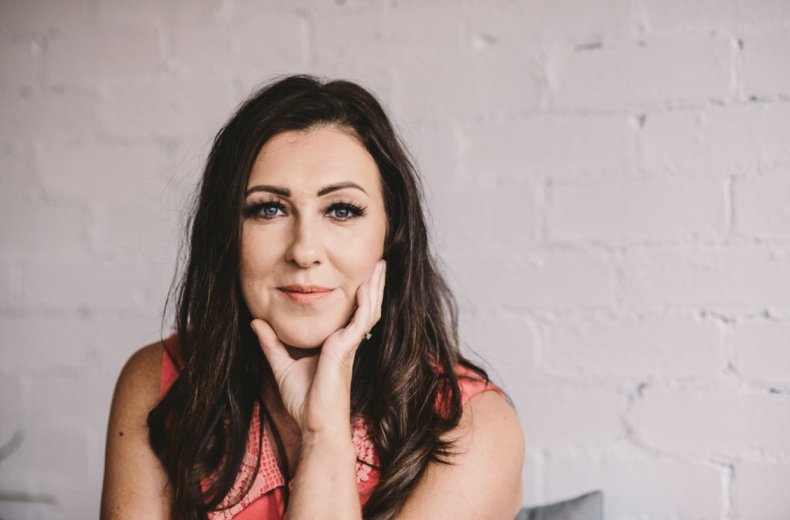 A few days later, after I had booked an appointment, I was informed that I have Autosomal Dominant Polycystic Kidney Disease (ADPKD), a chromosomal genetic condition that affects my kidneys. After asking further questions, I was told that there is no cure for this condition, and that regulating my blood pressure would decrease the chances of my kidney function failing. I was also told that eventually, I would likely need to go on dialysis, and then have a kidney transplant.
This happened two weeks before my 30th birthday. I was dumbfounded. Other than high blood pressure, I had no symptoms at all—nothing. I was also in disbelief and spent the next few weeks feeling as if my doctor had made a mistake. I was unable to process the consequences of what I had been told.
A few weeks after my 30th birthday, in 2009, I told my family that I had ADPKD, and that because it's genetic, they needed to get tested. But they didn't seem concerned, which frustrated me. After a few reluctant conversations, they agreed to get tested, but to my surprise, I found that neither my mom nor dad had ADPKD.
Six weeks later, I saw a kidney specialist in order to gain more information about the condition, and how to prevent the worst from occurring.
I was informed by him that I have a genetic mutation, which meant that ADPKD started with me. I was then informed that there is a 50 percent chance that my two young daughters, who were 5 and 3 years old at the time, may have the same genetic mutation.
After further reflection, I decided to not get them tested at such a young age. I wanted my children to wait until they are eighteen, so that they make their own choices.
Two years after the diagnosis, I decided to take out life insurance in case my kidney function declined earlier rather than later. I did this so my family would be protected and the mortgage paid off if I died early. It was costly, but it helped me to truly evaluate my life.
At the time, I was working as an executive coach at a telecoms company and was not fond of the rigid routine. I am a free spirit, I had always wanted to run my own business and work for myself. My dad used to always tell me that we've got one shot at life, there are no dress rehearsals. That really stuck with me. So, a few months later, I decided to leave my job when I had the chance to take redundancy. That's when I began working for myself, as an executive coach.
I soon discovered the freedom that comes with being my own boss, and within that same year, 2011, I also had my third daughter. Although some friends told me they believed it was a selfish decision, and that it was wrong, due to my genetic condition, I decided to not let that affect me. It is my life and my choice to make.
Over the years, I would often get ill due to kidney infections, and would have to take antibiotics. Given that my daughters, who were 10 and 8 by that time, saw this, I decided to tell them about my disease. Rather than having a serious, scary conversation with them, I gently told them that they may become sick sometimes too, in the future, if they have poor kidneys like myself.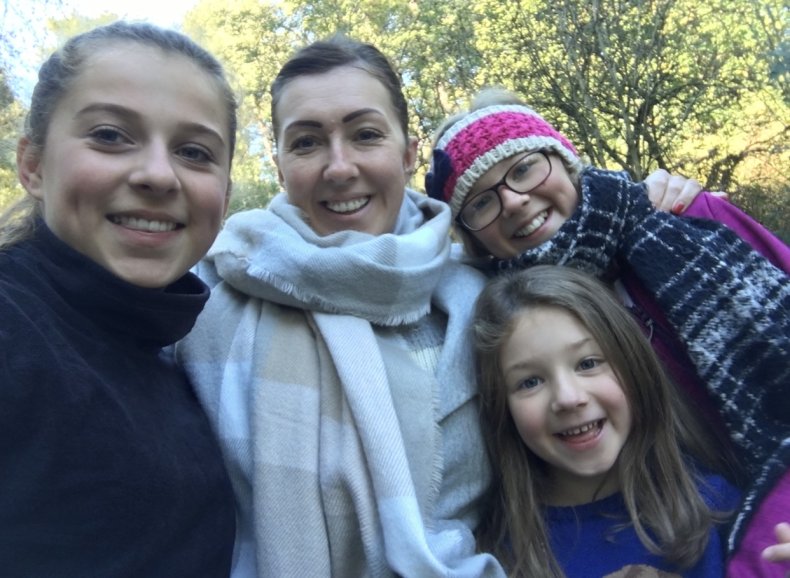 But I began to have more conversations with my eldest daughter, when she turned eighteen in 2021.
She had told me that she wanted to start using the contraceptive pill, so I decided to speak to her in more detail about my condition. I also gave her the choice to get tested whenever she felt ready to do so. Regardless, we are still both keeping an eye on her blood pressure.
I'm thankful to the doctor who pressured me to get an ultrasound. Sometime later, I asked her why she told me to have one, and she said that she had a gut feeling that I needed to be tested. I am grateful that she followed her intuition and truly supported me, regardless of how I may have felt about the situation.
Now, I don't let my disease get in the way of who I am, or what I do. I currently have a check up every three months to ensure that my blood pressure is at a safe level and blood tests to check how my kidney is performing. I also take medication that keeps my blood pressure low, but doesn't damage my kidneys, too.
Over the years, I have become extremely passionate about training women in leadership to become more assertive and confident within themselves, and even began my own program.
I got to a point where I understood that this disease is out of my control. I realized that everyone has something that they struggle with, and this is mine. Of course, it took me a while to have that mindset, but I train myself to let go of anxious thoughts daily, whilst also being grateful for what I do have.
Jodie Salt is a motivational speaker and an assertive coach, who empowers women to discover their identity and find their voice through her program, Woman Up. Jodie also has released a bestselling book, "Woman Up" and runs a female empowerment and wellbeing festival called Womanifest, which takes place in September.
All views expressed in this article are the author's own.
As told to Carine Harb.