Florida 'Controlled Burn' Turns Into Wildfire, Destroys Dozens of Homes in Panhandle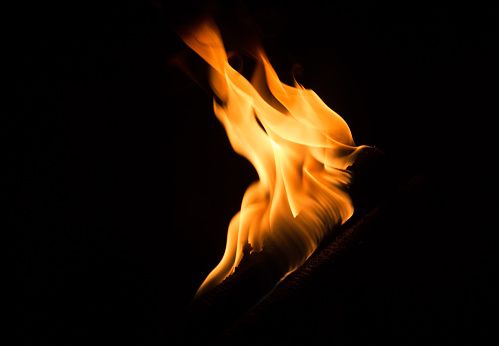 Florida panhandle residents are reeling after a wildfire swept through a residential community, burning through hundreds of acres and torching dozens of homes, as people fled with what little belongings they could carry.
An investigation into the fire in the Gulf Coast town of Eastpoint found that it was caused by a controlled burn, a technique used to manage forest growth, that got out of control, the Florida Commissioner of Agriculture Adam H. Putnam announced Wednesday in a statement.
The flames started on Sunday, quickly engulfing everything in their path, leaving much of the town covered in ash and soot by the time it was extinguished on Tuesday. It destroyed 36 homes, the Associated Press reported.
In the days after the fire, residents rummaged through the debris, searching for salvageable belongings among the destruction. Resident Faith Grant told the Associated Press that she is still searching for her five dogs that ran off during the fire.
Another resident who lost his home, Glenn Woodall, told CBS News that he only had minutes to flee with his pets as the blaze approached his property. "The fire was in my backyard, so I found the puppy that was in the bedroom in there, I got it out, and I didn't have no time to get nothing," he said.
A company hired by the Florida Fish and Wildlife Conservation Commission, Wildland Fire Services, Inc., lit the fire, according to the agriculture office. The investigation ruled out other potential causes like lightning and arson.
A controlled burn is a technique used to manage forest growth and known to prevent large fires in the future, but sometimes they can get out of control. During the investigation, Florida officials suspended all controlled burns statewide.
Officials are offering up to $5,000 to each homeowners affected by the disaster to help pay for temporary housing and food. There are also plans for the state to set up a claims office for affected residents, the Associated Press reported.
"My heart goes out to those affected by this devastating wildfire, and I thank all of our partners in the response effort to stop the spread of the fire," Putnam said in a release.