Ricky Gervais to Host Golden Globes for Fourth Time for Some Reason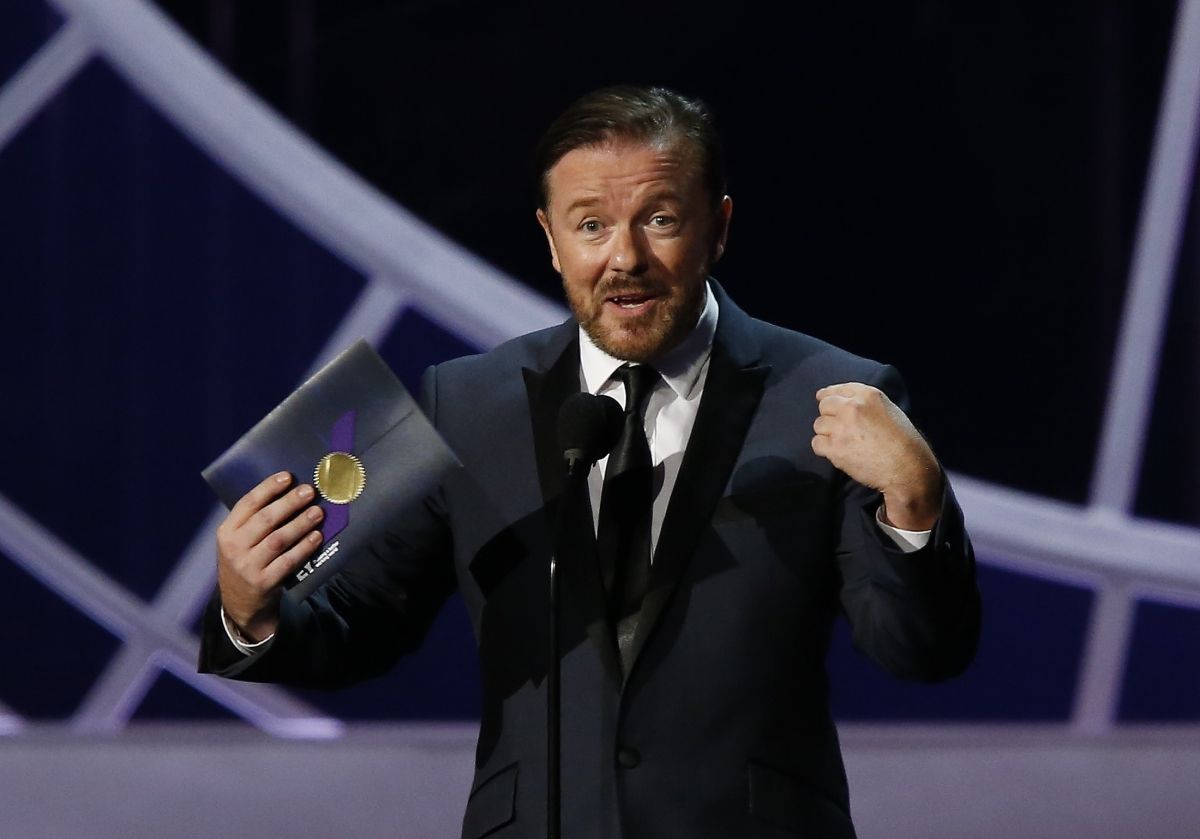 British comedian Ricky Gervais will host the 73rd Annual Golden Globe Awards in January, the Hollywood Foreign Press Association said in a blog post on Monday. It will be the fourth time hosting the Golden Globes for Gervais, who was described as "controversial" in the post.
Opinion was divided over Gervais's 2011 performance, the BBC reported at the time. The comedian caused upset among leading Hollywood actors by making jokes that many in the audience deemed offensive. Some critics assumed he would not be allowed to return, and American film critic Caryn James said his performance had "crossed the lines of taste and civility." Presenting an award onstage at the same 2011 ceremony, Oscar-winner Tom Hanks and his Toy Story 3 co-star Tim Allen responded to Gervais's jokes by saying, "We recall when Ricky Gervais was a slightly chubby but very kind comedian." Allen added: "Neither of which is now."
The comedian didn't let up with the sharp humor during the 2012 awards, according to The Telegraph, but was better received—probably because his targets knew what to expect. Gervais did not return the following year, making way for Tina Fey and Amy Poehler to jointly host the awards in both 2013 and 2014.
Gervais, known for producing both the U.S. and British versions of hugely successful TV show The Office, doesn't entirely seem elated by the endeavor, after he tweeted late last night in British vernacular:
While Gervais's enthusiasm appears to be lacking, organizers of the event and the show's broadcaster NBC are looking forward to his return. "We're excited to have Ricky Gervais back to host the most enjoyable awards show of the season in his own inimitable way," said NBC entertainment chairman Robert Greenblatt in a press release. "Disarming and surprising, Ricky is ready to honor—and send up—the best work of the year in film and television. Fasten your seat belts."
Lorenzo Sorio, president of the Hollywood Foreign Press Association, said, "Ricky Gervais left us with a lasting impression and we are thrilled to have him back in our show as we honor the best in film and television. His off-the-cuff wit and quirky charm will surely have the room and audiences around the world at the edge of their seats."
The Golden Globes will be broadcast live by NBC Entertainment on January 10 next year.