Despite Controversies, Corporate Money Flowed at Conventions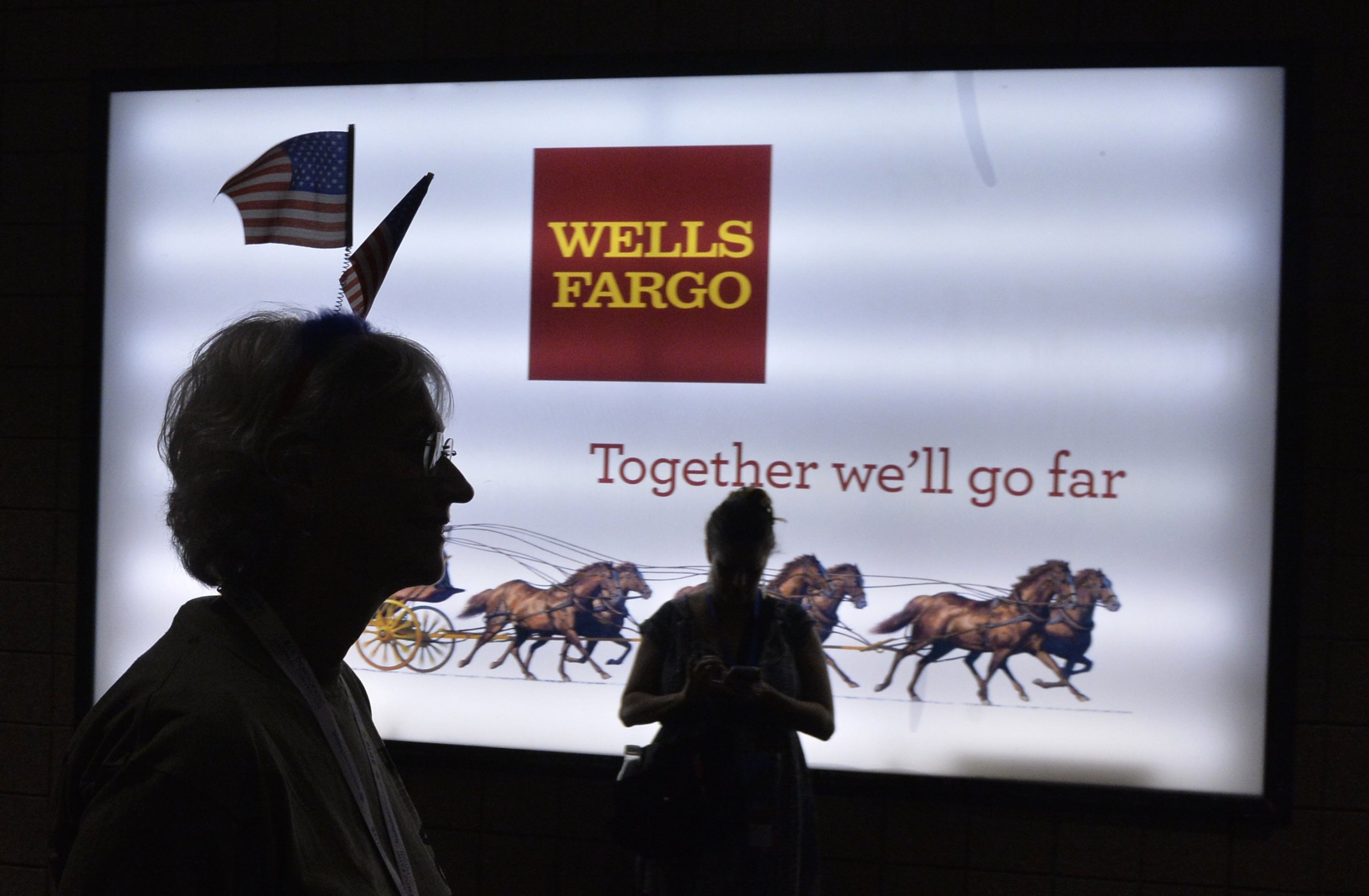 On May 3, a staffer on the Democratic National Committee's finance team sent an email to a colleague, part of the cache of 20,000 hacked party emails released by WikiLeaks on July 22, outlining a set of special perks for a select group of donors the team was wooing. The aim was to convince them to "max out" their donations to the party—hitting the cap set by federal election law for individuals and political action committees to give to the party committees. This year represents the first that the parties have had to raise private money for their convention funds after Congress eliminated a public funding option for the conventions in 2014, and the Democrats were scrambling, well behind their goal with less than three months to go.
So DNC staffers came up with "a $200,000 Tribe Package," which, according to the email, included five "premiere hotel rooms within the National Finance Committee room block" and invitations to National Finance Committee events; five credentials for all convention "proceedings and lounges"; five tickets for "an exclusive preview and photo opportunity at the 2016 Convention podium"; five seats at "an exclusive roundtable and campaign briefing with high-level Democratic officials"; and 30 VIP tickets to the official Convention Welcome Party.
In its monthly financial disclosure, the DNC reported receiving a $100,200 convention donation from the Agua Caliente tribe from Southern California that same day—May 3. The tribe also donated $33,400 to the party committee directly, and $66,400 to the "building account," a party fund originally intended to raise money for the upkeep of the physical party offices and buildings, but which has become essentially another loophole for the parties to get around contribution limits. In a second May 3 email—subject line "$200k!"—a DNC staffer wrote, "$200k from Agua Caliente Tribe has arrived! Great job Henry!!!"
The Agua Caliente—a major casino operator in the Palm Springs area—isn't the only tribe with casino interests that donated the maximum $100,200 to the Democratic Party for its convention, which just wrapped up in Philadelphia last week. The Gila River Indian Community, Pechanga Band of Luiseno Mission Indians, Shakopee Mdewakanton Sioux Community and Table Mountain Rancheria—all casino operators—each donated that same amount on May 23. According to another leaked DNC email, those funds were transferred via Democratic presidential nominee Hillary Clinton's campaign, which prompted some journalists to question whether campaign finance laws had been broken. Lawrence Noble, general counsel at the nonprofit Campaign Legal Center, says the answer is a qualified "no." While it's unusual for the campaign to be handling donations going to the DNC, on its face, "there's nothing illegal about a candidate raising money for the party committee, within the contribution limits," Noble says.
According to the most recent campaign finance filings that run through the end of June, those four tribes had yet to meet the $200,000 threshold to receive their convention "package." But they could have in July—those fundraising details will be disclosed in the party's August campaign finance report.
The Native American tribes' contributions jump out because the tribes are among just a small number of groups or individuals that maxed out their contributions to either party's convention committee, according to federal election disclosures, in an election where the parties were struggling to raise private funding for those committees for the first time. Those disclosures, along with the damaging hack of tens of thousands of DNC emails, published by WikiLeaks last week, provide unique insight into the way the parties now rely entirely on fat cat donors to help underwrite these weeklong political gatherings—and how they've had to woo them. And it shows that special interests are responding, despite a few high-profile corporate defections this election cycle.
Leading into the conventions, the focus had been on companies like Apple, JP Morgan Chase and Ford Motor, all of which declined to sponsor either the Democrats' conclave last week in Philadelphia or the Republicans' counterpart the week before in Cleveland. Apple, in particular, made headlines in June for pulling out over Donald Trump's controversial candidacy. The heated criticism of big money in politics—in both parties' primaries—has also spooked some traditional donors. But the DNC email leak, campaign finances records and on-the-ground evidence from the past two weeks show that many, many other interests with heavy lobbying presences in Washington and state capitals came to play.
The public won't have the full picture until later this year, when the convention organizers' "host committees" also disclose their funding. Those separate committees are allowed to raise unlimited corporate and union money, a fixture of the conventions even before Congress changed the public funding law in 2014. Federal election laws require them to disclose their donors 60 days after the convention, although a freelance journalist has challenged that rule for the Democrats' host committee, citing Pennsylvania disclosure laws, a fight currently tied up in the courts. Whenever they are disclosed, those reports will undoubtedly reveal private sector interests that donated more to both the Democrat and Republican conventions. And plenty of major multinational companies are picking up the tab for media-hosted policy forums, cocktail parties and after-hours concerts with big-name performers at both gatherings—spending that doesn't have to be disclosed at all.
In a statement provided to Newsweek, Chairman Jeff Grubbe says of his tribe's contribution to the Democratic convention: "The Agua Caliente Band of Cahuilla Indians supports policymakers whose core values and platforms reflect our own. This is true regardless of what side of the aisle those policy makers sit on." When it came to the conventions, however, the tribe contributed to only one side of the aisle. According to Federal Election Commission disclosures, the Republican National Committee did not receive any contributions to its convention fund from the Agua Caliente this year.
Republican presidential nominee Donald Trump's history of antagonism toward Indian casinos might have something to do with that. In the 1990s, Trump fought against tribal casinos that were in competition with his own casino ventures, even testifying before Congress in 1993 that it was "discriminatory" to allow only Native Americans to have gaming in certain places. The DNC was well aware of the bad blood between the tribes and Trump, and presumably saw them as an ally in the effort to defeat Trump. On May 19, a party committee staffer forwarded a Financial Times article titled "Trump's Casino War" to the committee's communications team. "Nothing new in here, but a good round up of a few of Trump's (many) bad quotes on Native Americans," the staffer wrote.
In Philadelphia last week, the tribes had virtually no public presence at the convention itself—though, as the DNC emails make clear, donors received plenty of behind-the-scenes access. Other corporate interests were more visible, starting with cable and Internet provider Comcast, the largest company headquartered in the city. For those coming and going from Philadelphia's 30th Street train station, it was hard to miss the giant blue banner welcoming convention-goers to the city. "Proud to be the official broadband and telecommunications provider," it declared at the bottom, with the Comcast-NBC logo featured prominently.
"This is our hometown," says Sena Fitzmaurice, vice president of corporate communications for Comcast, noting that when Republicans hosted their convention in Philadelphia in 2000, it drew "millions and millions of media impressions" to a city trying to reinvent its image. "We like to show this is a world-class city," Fitzmaurice says.
Comcast's donation included providing the phone lines and broadband Internet to the party committee, as well as to the media for a fee. AT&T was another sponsor in both Philadelphia and Cleveland, serving as the "official provider of communications, video and technology." As part of that effort, the company upgraded its fiber networks and LTE cellphone towers in both cities. Both companies also participated as co-sponsors of some of the conventions' splashiest parties, including a Rick Springfield concert in Cleveland that was a "tribute" to the Republican whip team and featured a who's who of party officials and policy influencers.
Other prolific sponsors underwriting multiple events in both cities, included insurers Aflac and Blue Cross Blue Shield; tobacco company Altria; oil industry trade association, the American Petroleum Institute; pharmaceutical giant Pfizer; and tech company Microsoft. One common thread among the conventions' major players: They are involved in industries that are heavily regulated by the government.
Several declined to comment on the events they sponsored or how much they spent. But American Petroleum Institute CEO and President Jack Gerard agreed to speak to Newsweek, saying his organization's rationale for sponsoring a number of parties, as well as forums hosted by media outlets, "is pretty straightforward and pretty simple." En route to a Politico panel in Philadelphia featuring two Democratic governors, John Hickenlooper of Colorado and Jay Inslee of Washington, as well as Clinton energy policy adviser Trevor Houser and others, Gerard explained, "We have a candidate, and our candidate is energy. We will go to whatever forums where we can educate, where we can create dialogue." In Cleveland, the trade association sponsored an event hosted by The Atlantic featuring two Republican congressmen (who, as The Intercept pointed out, are climate change skeptics), Kevin Cramer and Bill Johnson.
"A political convention actually creates a unique opportunity to have a dialogue at a variety of different levels," from mayors and state legislators to federal regulators and members of Congress, said Gerard. As for those that bowed out this year, such as Apple, he said, "Our view is it's a missed opportunity to, for whatever reason, decide to not participate."