A Conversation With France's Nuclear Powerhouse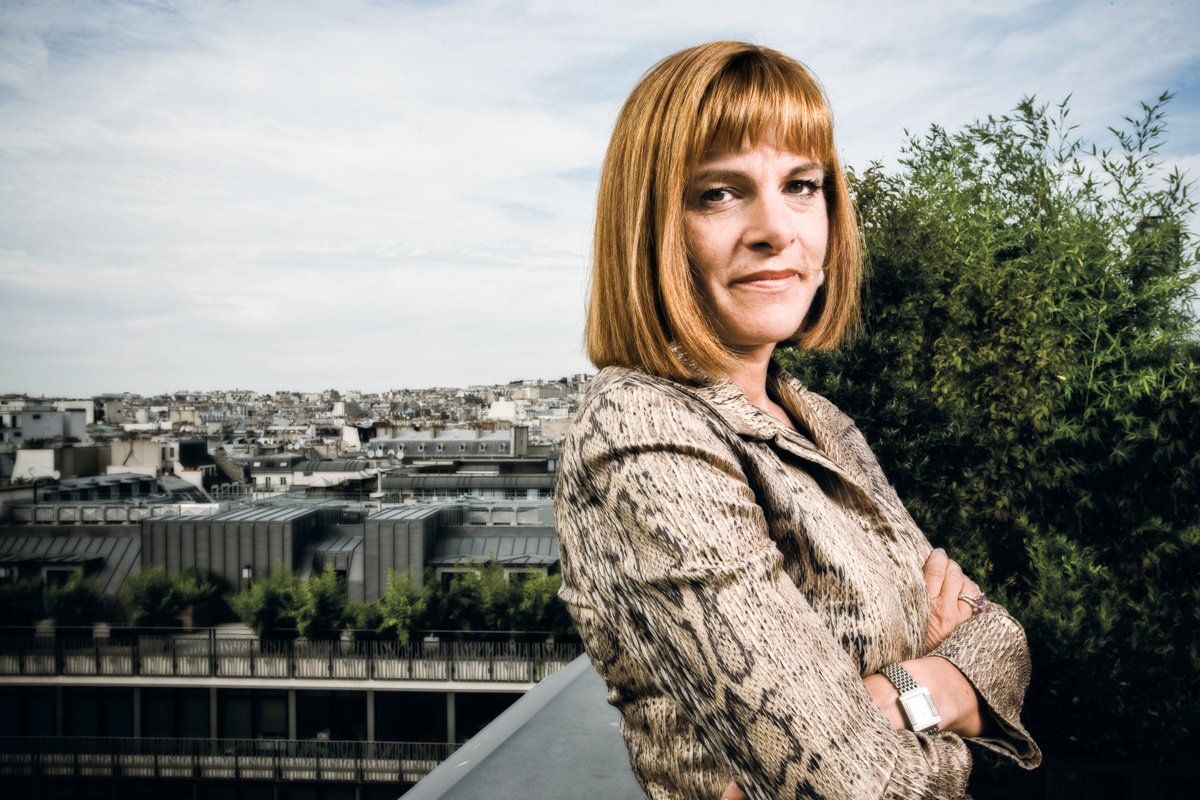 The Middle East is in turmoil, oil prices have skyrocketed, the cost of gas is through the roof. All of which is good news—if you're Anne Lauvergeon.
Lauvergeon may be the world's most effective proselytizer for nuclear energy. "Atomic Anne," as she's known, heads France's Areva, the largest builder of nuclear reactors on the planet. The 51-year-old executive, a perennial member of the Forbes most-powerful-women list (recently outranking Melinda Gates, Meg Whitman, and Queen Elizabeth, though trailing Lady Gaga), has been the guiding force behind her country's massive push into nuclear energy, which today fuels 75 percent of all its electricity. And now, she believes, nuclear's next big global moment has arrived. "The cheap price of oil and gas is over for the future," she tells NEWSWEEK. "Nuclear isn't the only solution, but it is part of the solution."
The world may still need convincing.
While a handful of countries rely primarily on nuclear power—tiny Lithuania is 85 percent nuclear—resistance remains strong elsewhere. In the U.S., which is just 20 percent nuclear-powered, President Obama has championed it as a way to wean the country off fossil fuels, devoting $36 billion of his latest budget to nuclear projects. But despite somewhat successful efforts to rebrand nuclear as a clean-energy source, the industry hasn't fully outgrown the stigma of the 1979 Three Mile Island disaster.
If Lauvergeon is correct that now is a turning point, the timing couldn't be better for her. The hard-charging CEO has morphed from a media darling in her home country ("You can't fire me. I am an icon in this country," she reportedly told a minister who criticized her) to an embattled titan, following missteps that included the loss of a $40 billion nuclear project in Abu Dhabi. She has until June, when her current mandate expires, to turn things around—or she will be removed from the government-controlled Areva by French President Nicolas Sarkozy, who has been a major supporter but appears to have soured on her. "We have transformed this company," she says in her defense, pointing to major expansion into the U.S., China, Japan, India, and the Middle East.
To understand how nuclear energy has morphed in the public consciousness from apocalyptic villain to "clean, green" renewable energy, look no further than Lauvergeon. Ask about safety and she launches into a passionate soliloquy on the "third generation" nuclear plants the company is building. "Bombs, missiles, commercial airplane crashes, terrorism," she says. "Whatever happens, you will have no leak in the air or the ground." She dismisses concerns about nuclear-waste disposal, saying Areva recycles most of it anyway, and that the technology exists to destroy it in a laboratory setting—a technology she predicts will jump to real life within 20 years.
One of her major pushes has been in the Middle East. In Saudi Arabia, Areva has an agreement with the Binladen Group—yes, the company whose family members include Qaeda chief Osama bin Laden—for solar thermal power. Areva is waiting for Saudi Arabia to decide whether to go ahead with a similar nuclear agreement. But Lauvergeon insists she won't do business with regimes she considers unstable. She extricated the company from Libya, where it had a nonnuclear subsidiary, last year. She says Areva has been approached by other countries it won't do business with, though she won't name names. "Nuclear is made for countries that are stable," where it can be "managed in a rational way ... that doesn't mean a democratic way, but with some rationality," she says.
So Lauvergeon continues to spread the nuclear gospel, crisscrossing the globe. "We have changed the dialogue with people," she says. "We have to not only speak but to listen, to understand their fears, their passions, their emotions, and to be able to deal with that … When you are totally open, when you share with the people everything and accept all the criticism, you change the way people react."
Lipman was founding editor in chief of Condé Nast Portfolio and a deputy managing editor of The Wall Street Journal.